Information
OCT. 17, 2019
RakutenFWT 2020 S/S | Day 3 Report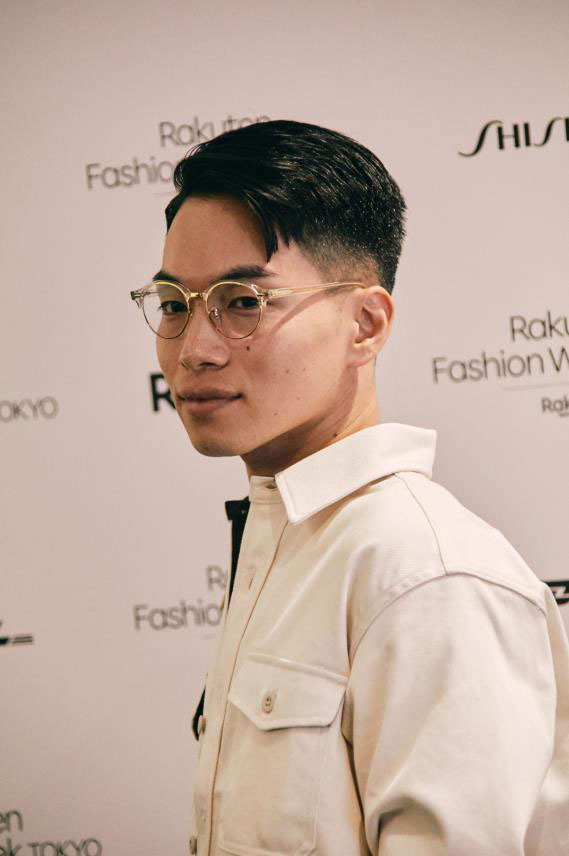 Official Music Ambassador, SIRUP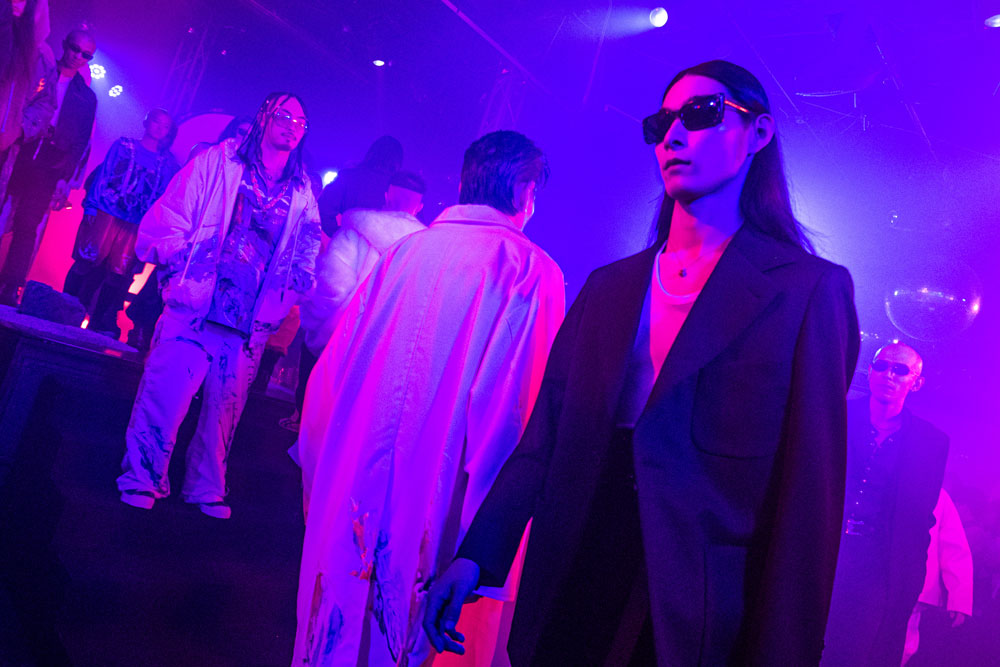 "KOZABURO" and "LANDLORD NEW YORK" show finale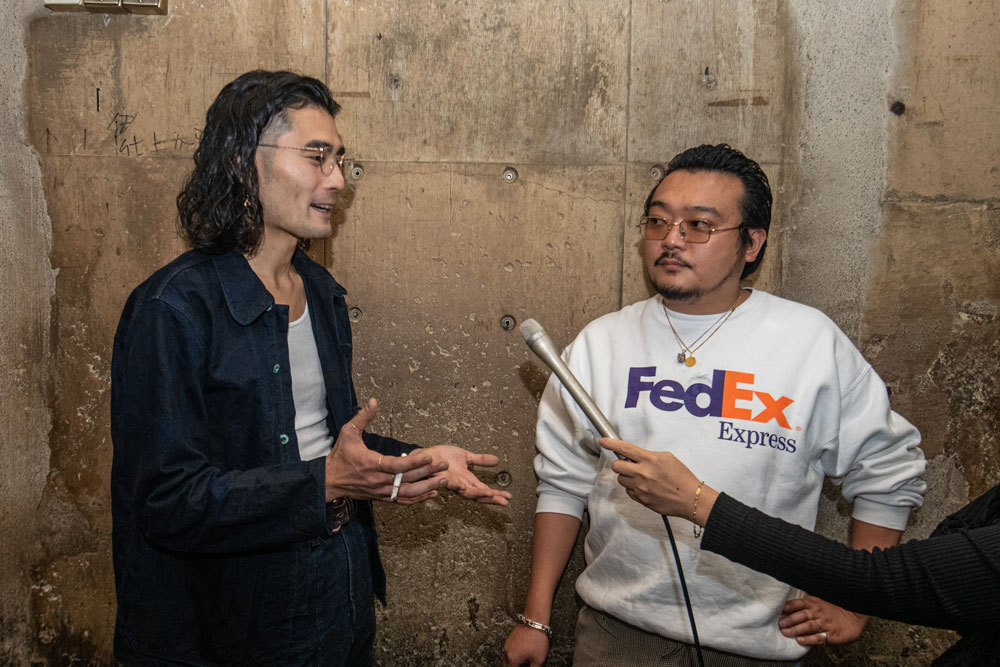 "KOZABURO" designer Kozaburo Akasaka (left) and "LANDLORD NEW YORK" designer Ryohei (right)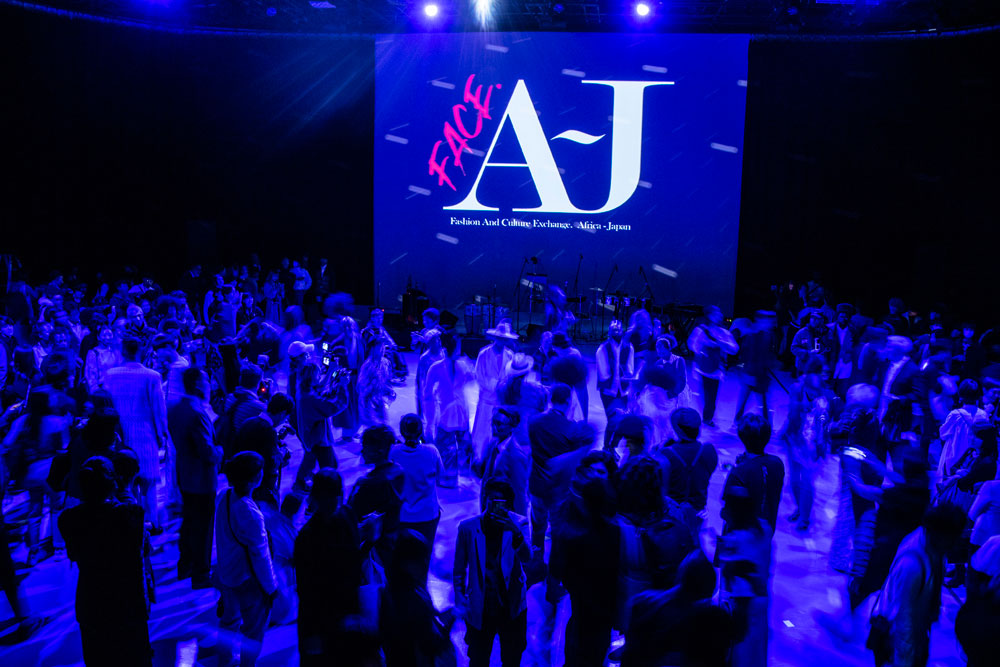 "FACE.A-J" show finale

Official Music Ambassador, SIRUP visited Shibuya Hikarie
This season's Music Ambassador, SIRUP, whom is scheduled to perform at the Official Night Party to be held on the 19th (Sat.), visited Shibuya Hikarie.
3 brands receiving high praise in their overseas (NY) presentation, have been invited (all participating for the first time).
These brands have been invited under the notion that having Japanese brands which are active overseas do a triumphant return presentation in Tokyo the event itself will liven up, along with the aim of stimulating other participating brands, and we intend to continue carrying out this endeavor.
"FACE.A-J" which stands for Fashion And Culture Exchange. Africa-Japan(21:00~)
This is a project aimed at contributing to the peace and development of Africa, while promoting developments in the fashion industry and cultural exchange. The project is directed by Mr. Hirofumi Kurino of UNITED ARROWS LTD., with JFW participating as an advisor.
This time, 3 brands from Africa and 3 brands from Japan are participating. In the week after Rakuten Fashion Week TOKYO, during the Lagos Fashion Week, the Japanese brands will be doing a presentation at ALARA, a high-end select shop in Lagos.