Interview & Report

Kiko Arai
AmazonFWT 2019 S/S Season model
Born in Osaka, in 1990. The youngest of three sisters born to their father, Mr. Hiromasa Arai, an ex-professional baseball player, became absorbed in sports such as volleyball and ultimate, and went on to a sports university. Moved to Singapore in 2013, where she started her modeling career. She then moved to Paris and made her runway debut in the 2014 Spring/Summer haute-couture collection. In the 2018 Spring/Summer season, she was selected for the "Calvin Klein"show in N.Y. fashion week and gathered attention. Presently active in Paris, Milan and N.Y.
Ms. Kiko Arai, chosen as the model of the Amazon Fashion Week TOKYO 2019 S/S key visual, exquisitely expressed the image of a woman being stirred up by wild impulses, under the theme of "Don't be ashamed of your desires." Presently based in N.Y. and active on runways of fashion weeks around the world starting with Paris, spoke to us on various topics, from episodes related to Tokyo fashion week, to her attitude towards her work as a model.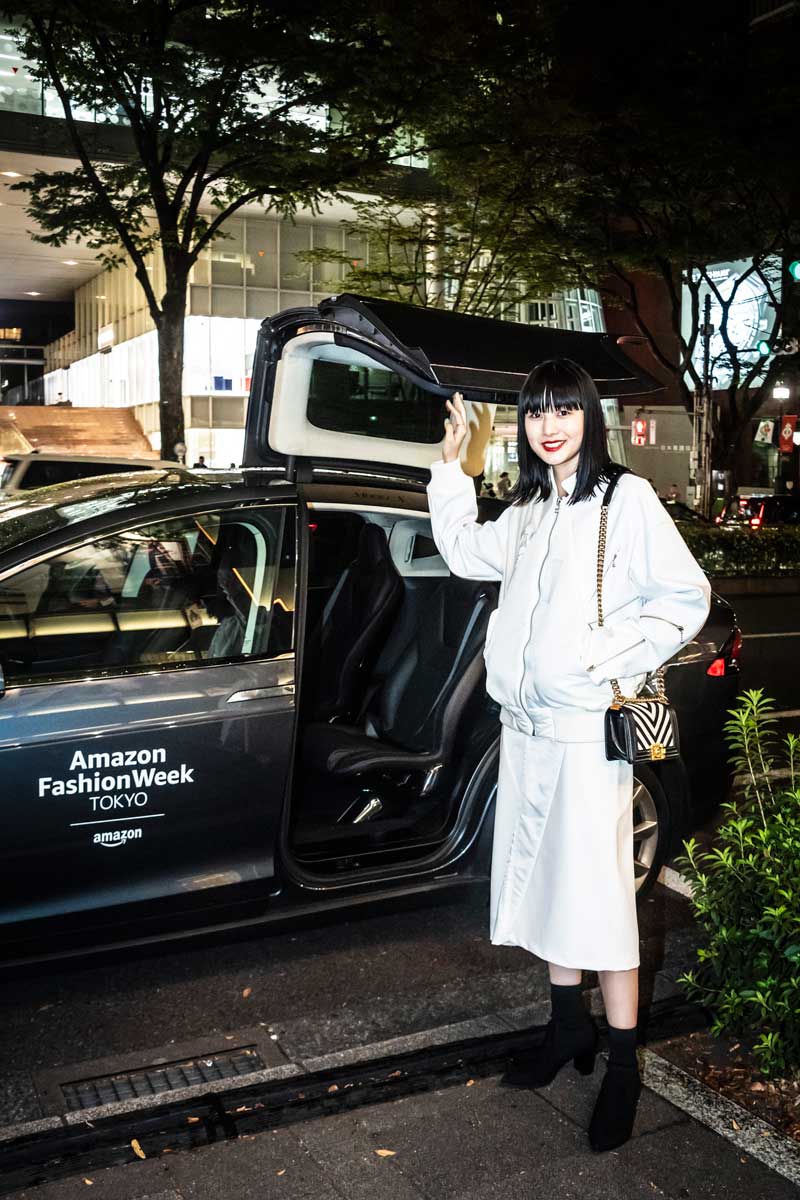 You were selected as the model of the key visual for Amazon Fashion Week TOKYO 2019 S/S. Having participated in the Tokyo fashion week in such a way, what is your impression of it?
Regarding the fashion week in Tokyo, I walked the runway for the first time, last season. That time, I walked the runway in 8 shows, but this time's experience was quite different from that. When doing a runway show, I have a sense of spending time with designers or creators, and gradually building up to completion, and I'm emotionally moved the most, the moment the staff welcomes me back stage, after finishing my walk on the runway. This season, I viewed several shows from the guest side, and this experience of looking a show from a guest's point of view, was very refreshing.
You have experience participating in fashion weeks around the world, but what is your impression of the fashion week in Tokyo?
Compared to runways of Paris or N.Y., in Tokyo, the distance between the models and guests are close, so it has an extremely live feel. Being able to see the clothes up close is great of course, but I found it interesting being able to see even the model's make-up, the texture of their skin up-close.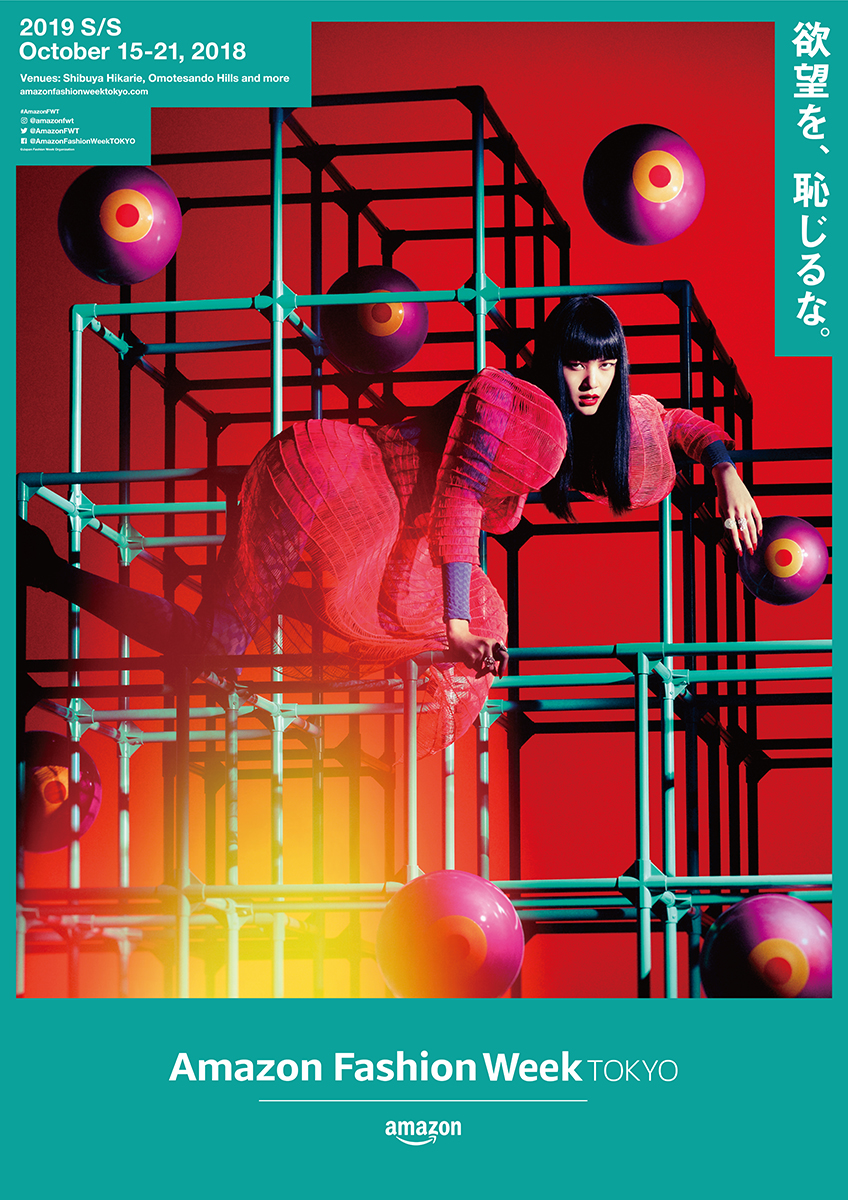 We'd also like to ask you about this season's key visual. What were your thoughts when you first heard the concept of this shoot?
When I first heard of the concept, I was told "desires" was the theme, and was requested to "completely get into the role of a wild woman", so I took that as making myself neutral, clearing my mind of all thoughts, and completely letting go of my raw emotions. To begin with, I hate to lose, and when I'm overseas, I basically must do everything on my own, so I keep telling myself to stay tuff. This is the kind of person I am, so I have a wild side, which I think matched this season's theme well.
Did the shooting proceed smoothly?
Yes. At the shooting, I was asked to imagine being a monkey or gorilla, but this was the first time I've ever been asked to do something like that. We spent a whole day shooting the still and movie, which, in itself was very fun, but I've never climbed up and down a jungle gym so many times in my life, I suffered from really bad muscle aches after that (laugh).
Amazon Fashion Week TOKYO 2019 S/S Key visual other cuts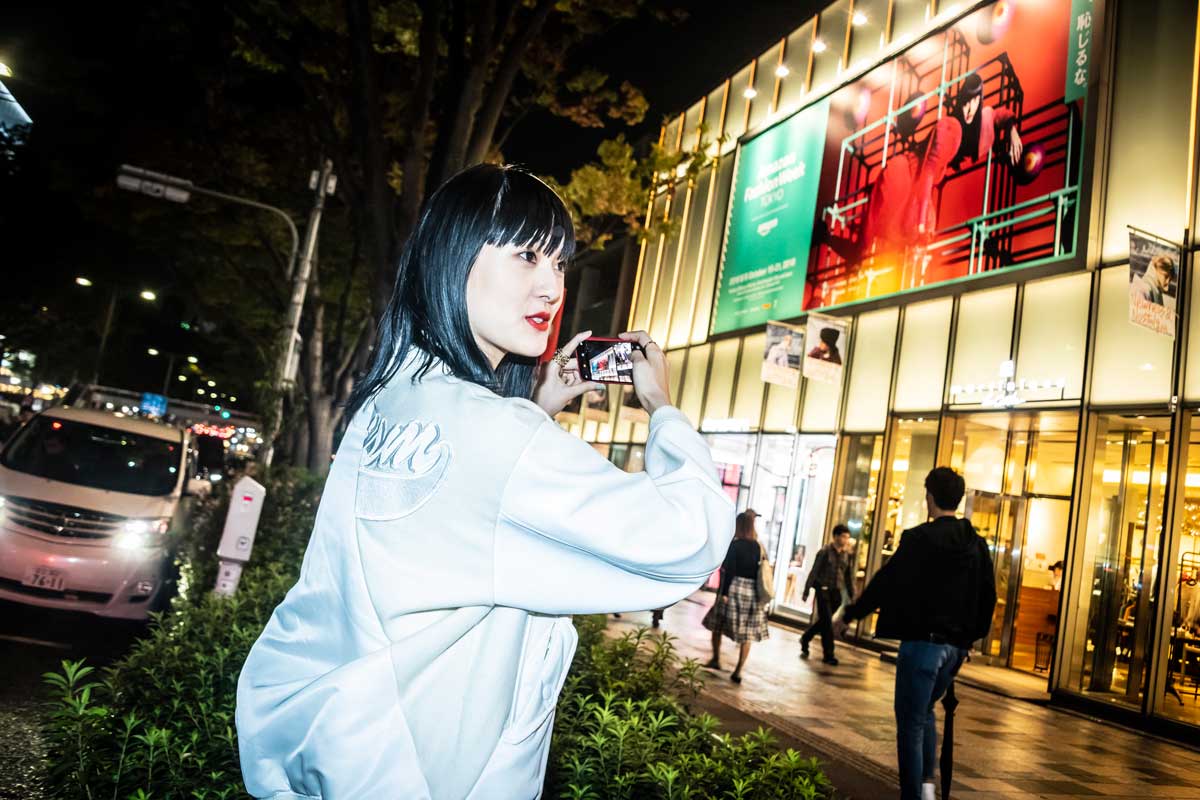 How did you feel when you saw the completed visual?
The movie director, Mr. Takeshi Nakamura, showed me a simple edited version right after the shoot, and it was so fabulous, I asked if I could have a copy on my own smartphone. This time, everything about it, the whole world view, costume, make-up, and even the expressionism, was all to my liking, so whenever I had time, I would watch it and smile to myself, thinking I can't wait for it to be completed (laugh). Everything was up-graded in the actual completed version, and I think it is fabulous.
We would also like to ask you about your work as a model. How did you get started as a model?
I graduated from a sports university, and ever since I was a little girl, sports was all I did. But when I was starting my third year in university, my mother passed away, which got me thinking about my future. I have 2 older sisters, of which, my eldest sister was already a model, and because I was tall, I did a test shooting under my sister's recommendation. The completed photograph was black and white with a very cool world view being expressed, and something about it appealed to me. From there, I decided to pursue a modeling career seriously, and began to think, if I'm going to do this, I might as well aim for the Paris collection.
Having started working as a model, what aspects of it did you feel fit you?
When I was a little girl, I wasn't a talkative child, nor did I like going in front of people or even having my picture taken. But when I faced the camera with make-up, I felt a sense of becoming something different from my normal self. It felt good to express the feelings I had inside, without being ashamed of anything, and when I saw the completed photograph, I discovered "I didn't know there's such a me inside". To tell you the truth, there was a time when I thought about becoming a make-up artist, but my father said, "you should be on the side of having make-up put on you, not on the side of putting it on". Back then I had short hair and didn't have any interest in fashion at all, so I couldn't understand why my father would say such a thing, but now that his words have come true, I feel I understand what he meant.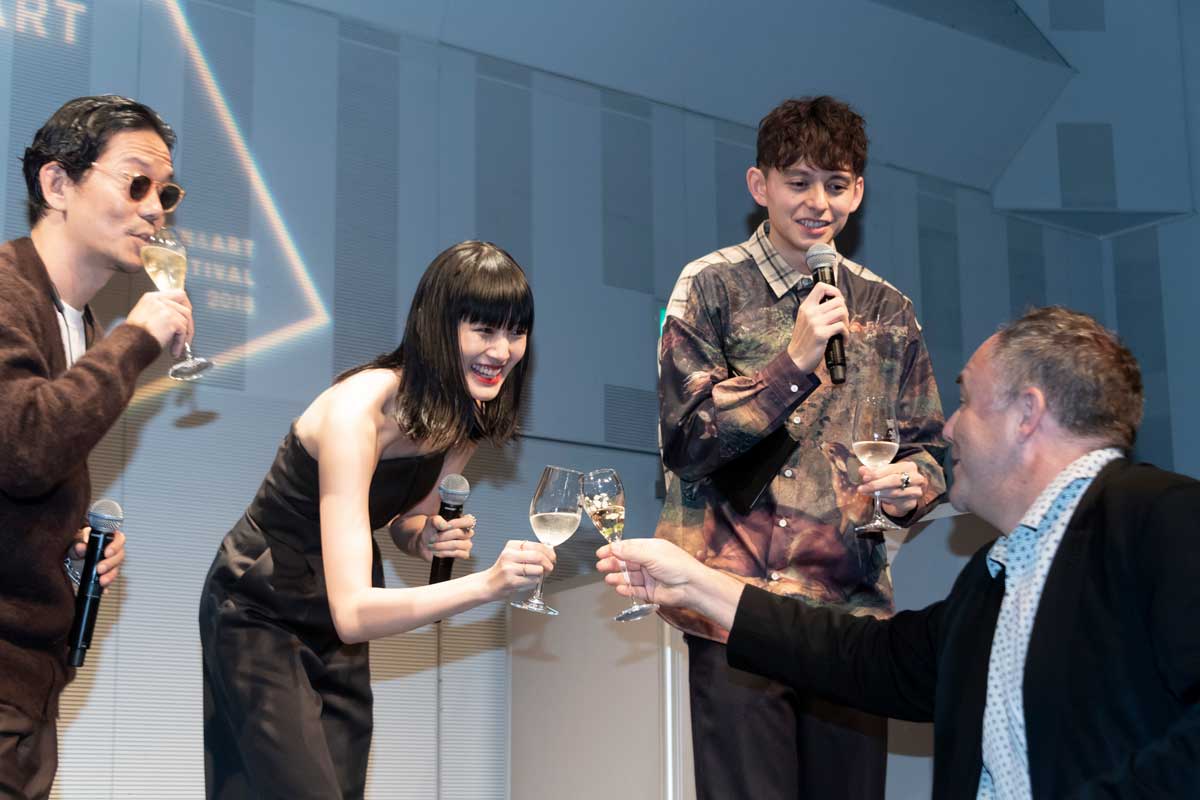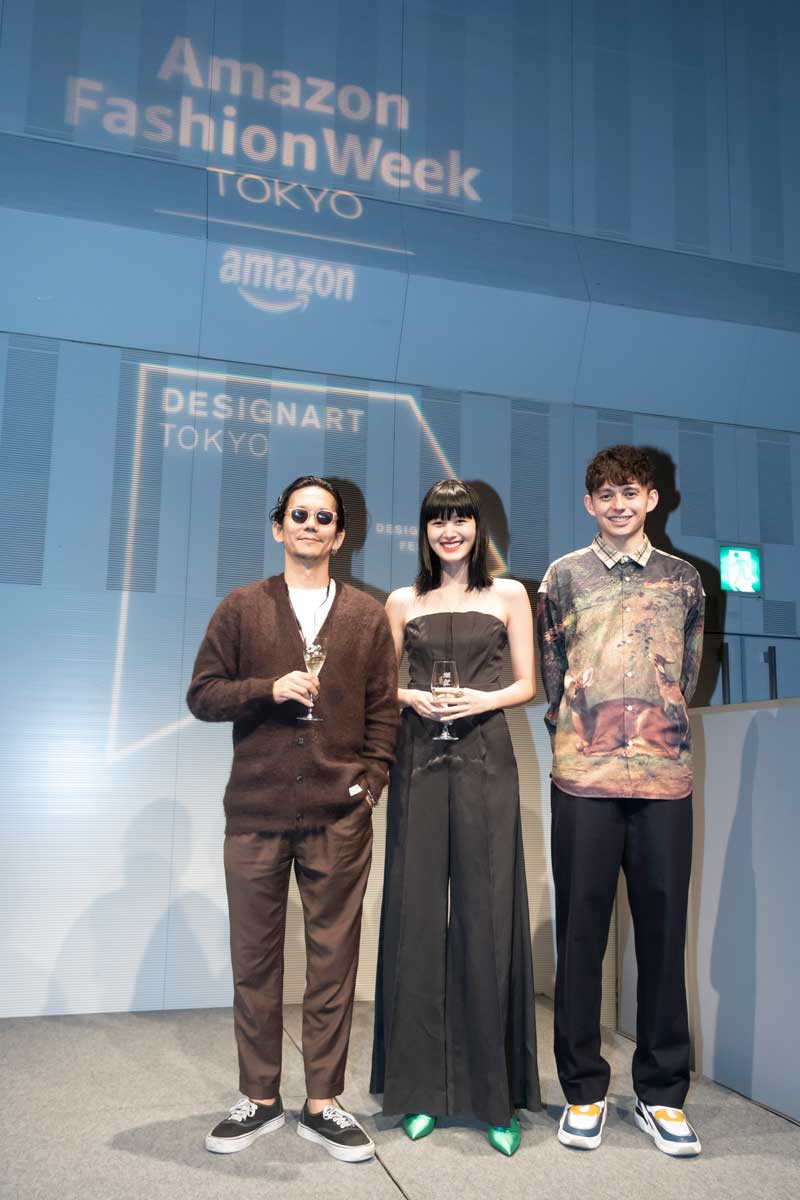 From left to rightt, Mr. Kunichi Nomura, AmazonFWT 2019 S/S key visual model, Ms. Kiko Asai, AmazonFWT Official Ambassador, Mr. Harry Sugiyama
Of your past works, was there a turning point, or any job which was especially memorable?
I'm sure there have been several turning points, but nothing comes to mind right away (laugh). This is because, I'm conscious of always having some kind of goal, like walking the runway of this brand, or being on the cover of this magazine, but once I clear that goal, I rush on towards my next goal, so I think I may have passed through without noticing what or when my turning point was.
In that sense, since walking the runway in Paris fashion week had been one of your goals since you first started modeling, wasn't that a big thing for you?
Yes. My Paris debut was in an haute-couture collection, in a production wearing pin-heels, walking down the runway, holding hands with a Kid model. I remember well that while we walked down the runway, only looking straight into the light ahead, I couldn't even see the guests around me, and the kid model and I were both shaking (laugh).
For you, what is the true charm of modeling, Ms. Arai?
Every time I participate in a fashion week, there is always a moment in which I cry my eyes out. Most of time it is tear of mortification, but I feel it is because it is not all fun and joy that I can grow, and the more I feel regret, the bigger the joy when something good happens, and I love how that moment feels.
In addition to the movie of this season's key visual, you've been in the Ferragamo movie directed by Mr. Takumi Saitoh, but do you have any interest in acting?
I used to think, there's no way I could do that, but recently I've began to think, if there's a possibility of broadening my horizons, I'm willing to try anything. As an influence from my parents, I've always liked movies, and even now, I often go see movies in private, so if I get some good opportunity, I'd like to challenge myself. In my present job, I am blessed with many encounters with all sorts of people, and with the stimulation I receive from the people around me, I intend to actively keep trying and keep challenging myself to those things which appeal to me.
Interview by Yuki Harada
Translation by Aiko Osaki