Interview & Report

PITTA MASK FASHION SNAP in AmazonFWT 2019 S/S
Vol. 3
A collaboration between Amazon Fashion Week TOKYO and "PITTA MASK", a fashion item which blocks pollen.
During the AmazonFWT 2019 S/S term, at Shibuya Hikarie, there will be a pre-sales sampling of 4 types of "PITTA MASKs", including the new "NAVY", "KHAKI", and 3 colors-assort model "PASTEL", "CHIC".
We've asked the fashionistas whom visited the venue, to try-on and color coordinate these latest color masks with their fashion. Everyone whose tried is getting hooked on PITTA MASK, not only because of its fashionable colors, but also because its perfect fit and soft feel, which only polyurethane can provide.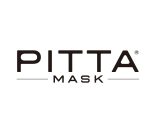 Masks worn reluctantly due to necessity are no longer needed.
For details, check out the PITTA MASK special site.