Interview & Report

PITTA MASK FASHION SNAP -Vol. 1-
in RakutenFWT 2021 S/S
A collaboration between Rakuten Fashion Week TOKYO and "PITTA MASK", the mask which has accomplished both a wonderfully comfortable wear and beautiful shape.
This time, the collaboration will be forming a tag team with KEITA MARUYAMA. Everybody is welcome to watch the epochal visual show to be released at the same time worldwide on October 16th (Fri.) from 15:00~, on the Rakuten Fashion Week TOKYO Official WEB site.
PITTA MASK is rapidly becoming a standard of fashion week. The venues are enlivened again today, with the fashionistas who stylishly enjoy the rich color variation of PITTA MASK.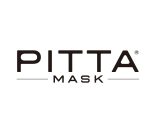 Wear a mask stylishly.
Truly comfortable. That's why you can enjoy it.
For details on PITTA MASK, please check out the special site.