Interview & Report

Takayuki Moriya
Rakuten Fashion Week TOKYO 2021 S/S Key Visual Creative Director / Producer
Interned at major advertisement companies and production companies as a university student, and after graduating, became active in a wide variety of fields, such as utilizing a movie production robot, handled movie making for numerous national clients and Music Videos for artists, while planning/producing/promoting WEBs and applications.
Establishing Bruto Inc. in 2013, was active as a producer in a wide spread of fields, centering around the production of WEB/applications/movies, to the development of AI.
In 2016, he established NION INC., to construct a new visual business which establishes a better relationship between art and business.
His production work of surely finding the best place and method in which the art piece will demonstrate its true power and putting it on a flow of business, such as his announcement of the art-film "KAMUY" at Art Basel Miami Beach, the showing of a video of installation pieces by the world renown artist, Sophie Calle, on the electronic billboard above Shibuya scramble crossing, planning of a live event of Kelsey Lu at the Enoura Observatory, etc. is gathering large attention as a new style of visual business.
Furthermore, in 2019, plotting business developments of yet another completely new field never seen before, he established Aww Inc. and Persona, Inc., which are companies that produce virtual humans.

Mr. Takayuki Moriya, the person who established Japan's very first virtual human company, Aww Inc., and has given birth to virtual humans with many followers, starting with imma . With the COVID-19 pandemic acting as a tide running in his favor, virtual fields are gathering all the more attention now, and it seems, Mr. Moriya is receiving offers from around the world on a daily basis. Mr. Moriya, who leads the virtual human world, oversaw production and creative direction of the key visual of Rakuten Fashion Week TOKYO 2021 S/S. While looking back at is past establishments, we asked Mr. Moriya who is constantly leading the time, on why he chose "TOKYO METAVERSE (virtual universe)" as the theme of the key visual, the production process, and the future of media and/or fashion industries centered around virtual.
First, we would like to ask you about "TOKYO METAVERSE", the theme of this term's key visual. How was this theme derived from?
"TOKYO METAVERSE" was a word I thought of during refraining from going outside days due to COVID-19. During this time, receiving more than 10 inquires a day from around the world regarding the virtual humans I have made, such as imma and plusticboy and various live events going online, I felt the virtual world which I imagined is accelerating. In truth, virtual is seeping and melting into the real world. It's like, CG characters are existing in our daily life through xR (general term for VR, AR, MR, etc.). Coexisting with 2D and/or 3D animation characters. I call such a world "TOKYO METAVERSE", and when such world becomes interspersed, it turns into a "MULTI METAVERSE".
I see. Hence your choice of models.
Yes. There are human beings, virtual humans and animation characters, all in our daily lives. I wanted Mr. Mitsuya to shoot such a world as a fashion photographer. Mr. Mitsuya's method is remarkably interesting in that he shoots each subject separately and reconstructs the scene he wants to create. I think this is very befitting of the virtual of today. This key visual was made in an extremely complex way of shooting people, CG characters and animation characters at the same place with the same flash. In other words, shooting each in the same situation, and reconstructing it. To tell you the truth, there were some parts of it which didn't turn out as I imagined so we had to reshoot some of the footage, which was quite difficult. But when we composited all the footage together, it turned out to be really interesting, so in the end, it was all worthwhile.
The movie is also interesting. It's as if we are peeking into a monitor in the process of designing.
I wanted to express the same kind of world view of the still shot in the movie also. It's the same in our company, but when working remote, the computers at the office are operated remotely from exterior computers like those at home, so there arises a situation in which although there are no people at the office, computer monitors are working. I thought, if I could express this sense of remoteness in the visual, it would be interesting and very now, so we shot the process of Mr. Mitsuya editing using photoshop as a movie, edited it, and finished it as the movie version of the key visual. When this video is shown on electric billboards and huge digital signages at the venue, I think it will attract people's attention, thinking, "oh, are they doing this now?"
You had interned at major advertisement companies and production companies as a student, and after graduating, you joined a visual production company. You have compiled your career in the so-called "production field", but what got you interested in this industry in the first place?
I have always enjoyed creating things, so during my university years, I interned at advertisement companies and production companies. This was in the early 2000s, just when SNS came out, a few years before Facebook or Twitter. I think it was unusual back then, but as a student, I had my head stuck in a mobile phone. At first, I was aiming to become a copywriter, and thought about working at an advertisement company, but in the future, I wanted to create contents, in other words, become a contents producer. Then I realized I probably can't do this at an advertisement company, so I decided to work at a visual production company. I graduated from a business school, so my colleagues were incredibly surprised. It was a company in which art school graduates usually worked at. But I think my studies in business and marketing as a student has been put to good use since I became a producer.
After leaving the visual production company, you have started up new businesses, one-after-another, and started your own company at the same time, right?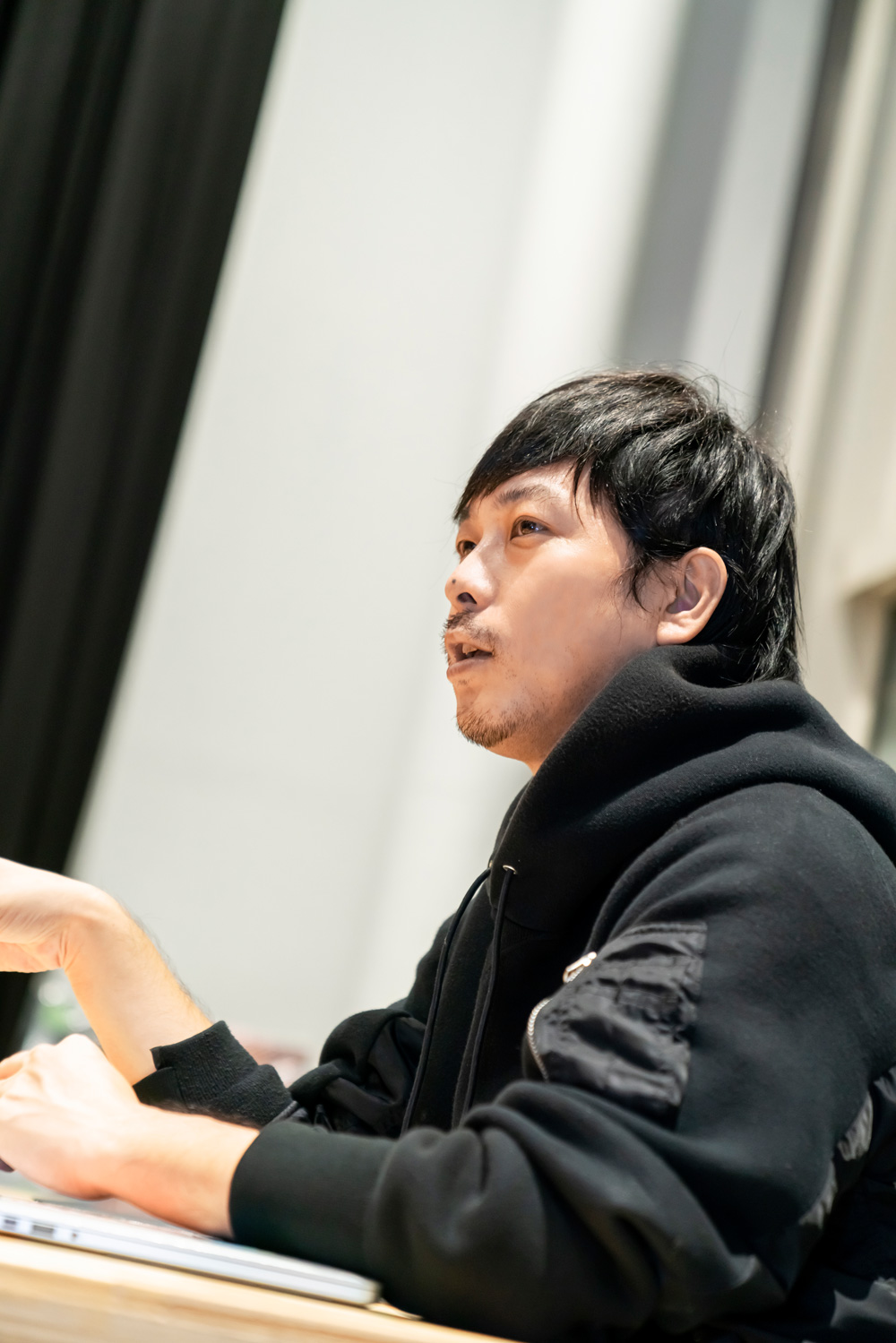 Video production is a BtoB business dependent on the client, but I wanted to try to find if there were ways to monetize by BtoC and making what I want, so I left the visual production company. It was around when I was 28, 29 years old, and many of my friends were starting up game or IT venture companies, so I think I was influenced by that too. I held by childhood pal, Mr. Akasaka start up Eureka, Inc., and joined him afterwards, after leaving my former job. My wish was to accomplish BtoC while doing BtoB, and while I was at the company, we created a dating/marriage matching service called "Pairs". This was when the concept of online dating did not exist yet. My title was the same Producer, but I needed to use my brain in a completely different way from when I was working at the visual production company. For the company, all the time I was thinking only about how to form a statistic and how we can gain 1 million users. I felt I wanted to extend such businesses, so in 2013, I started up Bruto, Inc., and worked on producing original WEB medias and applications.
So, it was after that you advanced into the virtual field?
Yes. Back then, I was also an executive at a CG production company and wanted to do an IP business using its creations. I thought, there are no companies at all that are like Pixar or Disney in Japan. Just then, Mr. Kishimoto (Koichi), whom I am working with at Aww now, had been doing research and development for 5 years on how close to life a humanoid could be made by CG, called the Human Project, and to that, I suggested the creation of imma as a project. In 2018, we officially started the virtual human project, establishing Aww last year, but soon after that the corona pandemic started, and with this being a tail wind, I feel that virtual has accelerated all at once. In this flow, we created Asu, the virtual fashion designer, and Persona is running the business.
Since last year, I have the impression there has been an increase in number of companies, both domestic and international, hiring virtual humans. What do you think is in the background of this?
Mass has lessened since the early 2010s, and due to the rise of SNS medias have changed largely, and as a result, mass no longer exists. SNS has become a media, but users are started to get tired of SNS, and I think its force will start to weaken soon. I think "community culture" will be the next trend. For example, even if an influencer has hundreds and thousands of followers, they could be unknown to many others, but they are popular in specific communities. And I think, many such communities will be born and unified within. One of the main reasons virtual humans began to gain acknowledgement is because medias have become individuals, and we actually created imma in accordance with this flow, under the concept of "creating the ultimate answer". I think, the largest reason why virtual humans began to gain attention is due to such transpositions in medias.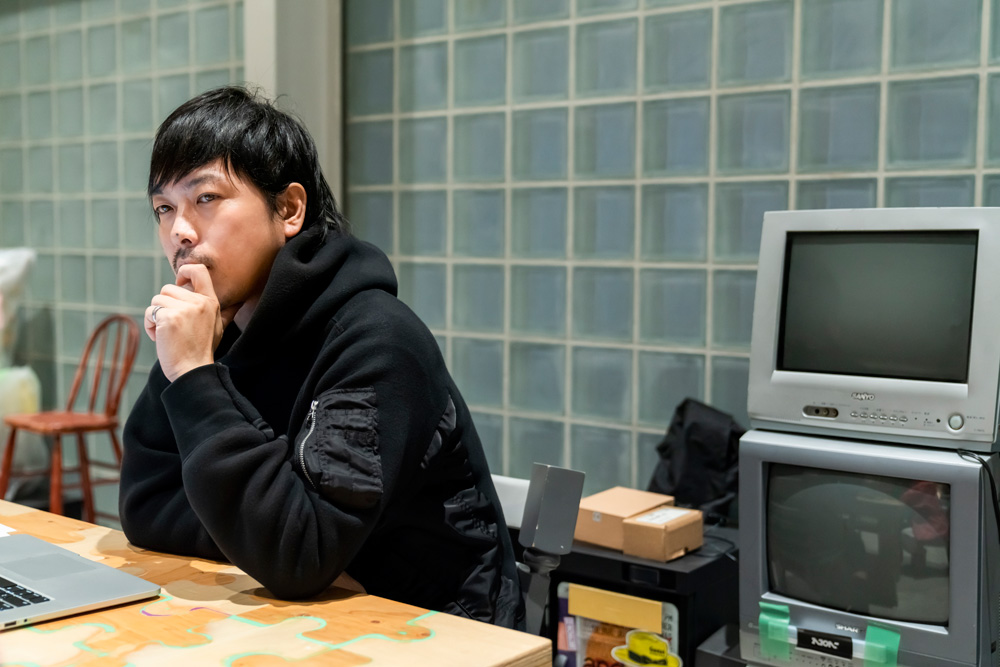 Is the users' mind and reaction towards virtual humans changing also?
I feel a difference in acceptance of virtual humans depending upon generation. Last year, a cover of Gauguin's version of "Sapiens: A Brief History of Humankind" was published, in it states something like, "from cognitive revolution came the evolution of humankind and fiction". I think the same thing is occurring now, and the criteria on which young people base their decision on, such as what to trust, what is real, is changing largely. For my generation, we grew up watching special effects so we understand that Yoda of "Star Wars" is a doll, but for those people in their teens or 20's, who are growing up in a world overflowing with information on SNS and CG, their starting point is watching full CGs, so their hurdle against CG and/or virtual is much, much lower than our generation. For this reason, I feel the things they believe in is also a bit different from ours.
So, in other words, things transmitted by virtual humans and CG visuals are accepted and believed in, the same way as things really existing, without distinction. Is that right?
That's right. Presently, imma has 270 thousand followers, but even now, there are many fans who believe she is not a CG, and is Mexico, there is a huge wall painting of her, and she is worshiped like a god. So, for example, I have a sure feel that if she were to say she was going to do something, many people will gather to support her. In creating and continuing virtual humans, I maintain the theme of "truth is nowhere to be found", which connects to this also.
The fashion industry has been slow in becoming online or digitalizing, but utilization examples in both BtoC and BtoB have been increasing these past few years. In what way do you think the fashion industry will change due to digitalization in the future?
I think the timing for the next large evolution will come when humankind becomes virtualized. To tell you the truth, personally, I am not too interested in online or virtual fashion shows themselves. I think what's important is the exhibitions after that, then the try-ons, and being able to purchase on the spot. Presently this service is being suspended, but when ZOZOSUIT was first released from ZOZOTOWN, I was extremely excited thinking, "wow, peoples' figures can be digitized?!" In other words, avatar bodies can be created easily by CG, and by synthesizing the body with the 3D scan data of one's face, a high-performance avatar can be made. For example, after watching a VR fashion show, after the finale, a door appears, and when you open it, it turns into an exhibition hall. We create high-performance CG clothing also, so these clothing are hung on racks. The user can pick it up by VR, and their avatar can change into it instantly. Even hairstyles can be changed in an instant, allowing the user to enjoy all sorts of stylings. And if there is a purchase button on the side, with a system of delivery on the next day, I think everyone will want to utilize it. Today, virtual is still only used as an expression in shows, but if one day, it becomes utilized as an infrastructure, I think there will be a revolutionary change in the fashion industry.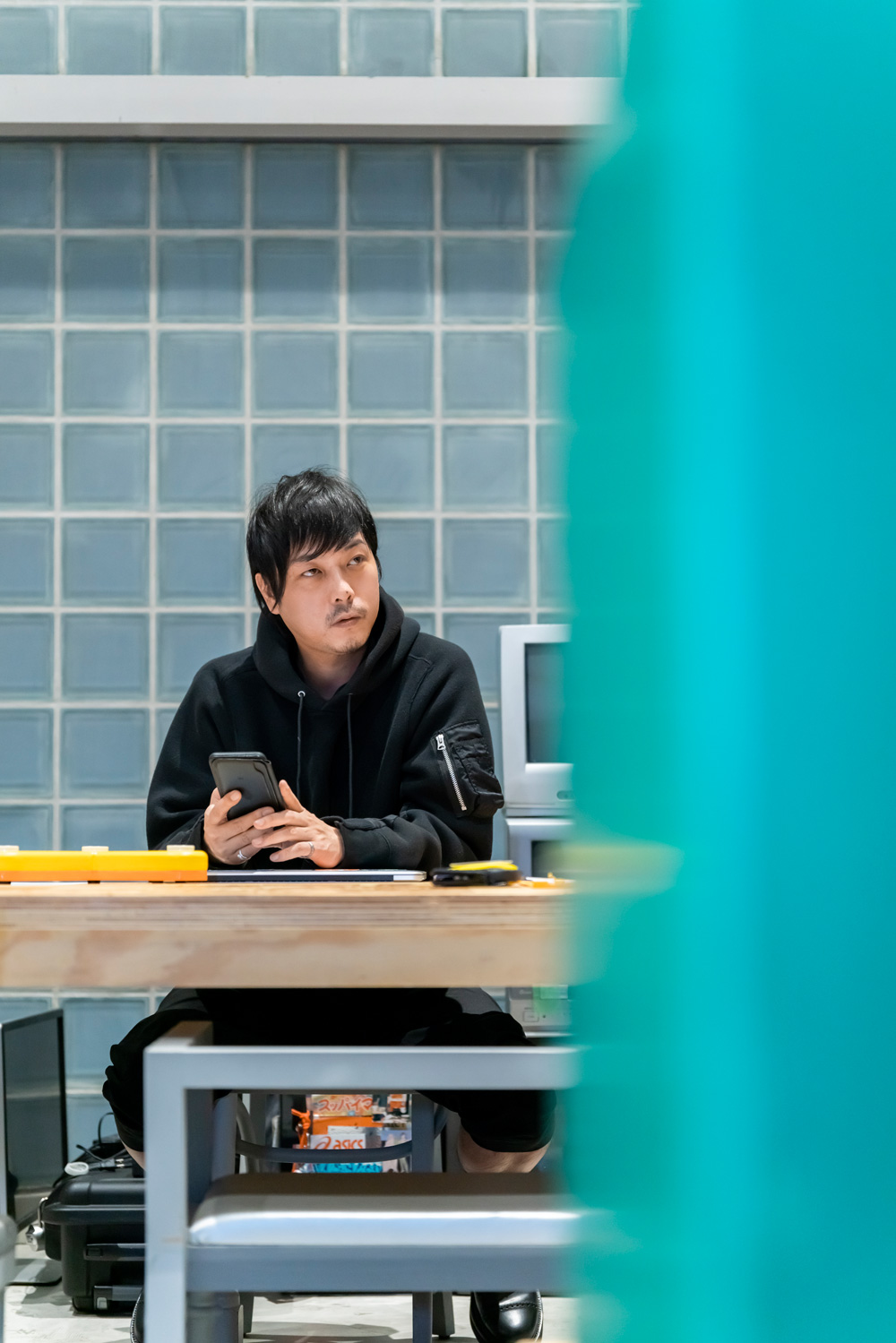 Interview by Sonoko Mita
Photography by Yohey Goto
Translation by Aiko Osaki