ADEAM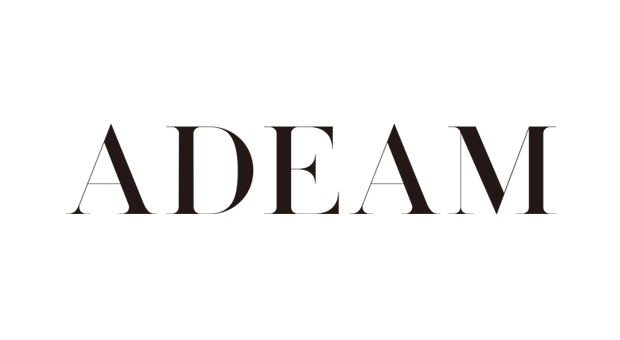 Designer Profile
A Native Japanese, Hanako Maeda was born in Tokyo and moved to New York at the age of 5, spending most of her childhood there.
She attended Columbia University in the City of New York, and studied Anthropology and Art History.
While in college, Hanako partook in various fashion interships, developing an undying love for fashion.
In 2011, Hanako launched her own label ADEAM, and debuted at New York Fashion Week for 2013 F/W.
Based in a studio in New York, Hanako continues to create items of everyday luxury that infuse art and wearability.
Brand Profile
[Established year] 2011

The name ADEAM comes from the designer, Hanako Maeda's, family name.
ADEAM represents the designer's posture of adding innovative expressions to one's treasured origins.
As embodied in the brand name, the brand concept of ADEAM is the fusion of tradition and innovation.
Strongly moved by Japanese Art and Literature during college, Hanako seeks to refine traditional beauty to a significant modern beauty.
Inspired by various motifs around the world, Hanako creates a unique vision, the chemical reaction of a high-level fusion.
Challenging towards the future by adding new elements to the ideas cherished through time.
Aspiring for a significant existence, in all ages.

Category
Women's / Ready To Wear
Contact
ADEAM International
Address

6-8-1 Ginza, Chuo-ku, Tokyo 104-0061, JAPAN

Tel

03-3573-3803

Fax

03-3573-3361
Press
ADEAM International / Ms. Kanae Yamamoto
Address

6-8-1 Ginza, Chuo-ku, Tokyo 104-0061, JAPAN

Tel

03-3573-6636

Fax

03-3573-0866

Email

Link
Shop
ADEAM Tokyo Midtown
Address

D-0105, 9-7-4 Roppongi, Minato-ku, Tokyo

Tel

03-3402-1019

Email
ADEAM SHINJUKU ISETAN
Address

3-14-1 Shinjuku, Shinjuku-ku, Tokyo

Tel

03-3354-6630

Fax

03-3354-6631

Email
Online Shop
ADEAM ONLINE SHOP