alice auaa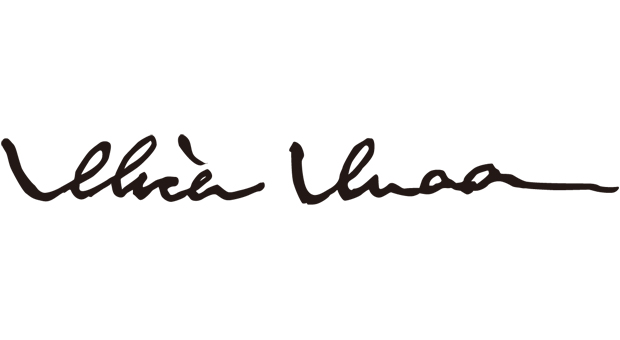 Designer
Yasutaka Funakoshi
Designer Profile
1964 Born in Kobe City, Hyogo Prefecture
1995 Launches alice auaa
1996 Stage debut as new designer at Osaka Collection ("spiritual release and physical restraint")
1997 Joint show overseas at Osaka Collection
1998 Special participation in Osaka Collection, participation in Fukuoka Asia Collection
1999 Special participation in Osaka Collection, starts designing costumes for musicians, etc.
2012 The first participation in Mercedes-Benz Fashion Week TOKYO 2012-13 A/W
2013 Three alice auaa looks were displayed at the "MoBA 13: Fetishism in Fashion" exhibit in Arnhem, Netherlands. The looks were displayed under the category "ROMANTICISM", and were a main showpiece of MoBAATJE.
Lady Gaga chose to wear alice auaa at her press conference for the promotion of"ARTPOP" when she came to Japan in December 2013.

Brand Profile
[Established year] 1995

alice auaa designs do not merely categorize duality, such as beauty and ugliness, and light and shadow, through a decadent and surreal filter based on the color black, but rather convey a mode of avant-garde and romanticism based on the endless motif of the time of life in everything (creation from destruction), and the elegance and eroticism that dwells in incommodiousness.
Category
Men's & Women's / Ready To Wear, Shoes, Bags, Accessories and others
Contact
alice e laboratory.Company Limited
Address

3-2-7 nakazakinishi kitaku osakacity Osaka 530-0015, JAPAN

Tel

06-6147-6699

Fax

06-6147-6699

Email

Link
Press
alice e laboratory.Company Limited / Mai Hayashi
Address

3-2-7 nakazakinishi kitaku osakacity Osaka 530-0015, JAPAN

Tel

06-6147-6699

Fax

06-6147-6699

Email

Link
Shop
alice auaa head shop
Address

3-2-7 nakazakinishi kitaku osakacity Osaka 530-0015, JAPAN

Tel

06-6147-6699

Fax

06-6147-6699

Email

Link
Online Shop
alice auaa WEB SHOP
Tel

06-6147-6699

Fax

06-6147-6699

Email

Link