araisara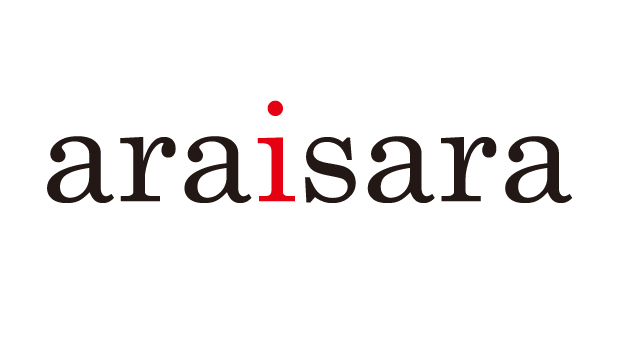 Designer Profile
Arai, bought up in Beijing.Her made to order clothes are of extreme comfort and beautiful line.
Since 2005, she has opened couture boutique in Mejiro, Tokyo.
Arai started her pret-a-porter line araisara in 2008, to express the connection between traditional oriental culture and fashion.
Arai shows her collection at JFW since 2009-10A/W.
She has been invited from several countries as Russia, India and Malaysia for express her fashion show abroad.
She has joined Paris fashion week on schedule from 2013.S/S.
From 2013, she has opened araisara boutique in Minami-Aoyama to present Asian culture to the world from Japan.
Brand Profile
[Established year] 2008
Bringing cherished traditions to the modern age and the future ...
Inspired by the culture, scenery, natural surroundings, and spirit of the Orient in order to express the connection between traditional culture and fashion through new eyes, "araisara" delivers through fashion, our dreams to the current world and our culture to the world of tomorrow.
We incorporate traditional materials and the exquisite skills of traditional craftspeople into modern design, pursue lines and patterns that compliment your body shape, and strive to create clothing that brings out the best in each and every one of you. A feature of our designs is the variety of ways in which they can be worn.
Category
Men's & Women's / Ready To Wear, Accessories and others
Contact
Atelie MEI inc.
Address

Kikuoka Bldg, 6-6-20, Minami-aoyama Minato-ku Tokyo 107-0062 Japan

Tel

03-6427-9854

Fax

03-6247-9855

Email

Link
Press
[Japan Press] Atelier MEI inc.
Address

Kikuoka Bldg, 6-6-20 Minami-aoyama Minato-ku Tokyo 107-0062 Japan

Tel

03-6427-9854

Fax

03-6247-9855

Email

Link
Ms. Yayoi Suzki / [SARA ARAI Private Press / Management]
Tel

090-3100-0774

Email
Laury DEGREMONT / [Paris Press / LAURENT SUCHEL MEDIA&COMMUNICATION]
Address

5, rue Coq Heron 75001 Paris France

Tel

+33-1-42-21-34-89

Fax

+33-1-42-21-91-88

Email
Shop
araisara Minami-Aoyama
Address

Kikuoka building, 6-6-20 Minami-Aoyama Minato-ku

Tel

03-6427-9854

Fax

03-6427-9855

Email

Link