ARIUNAA SURI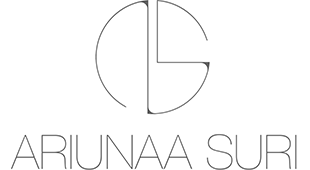 Designer
ARIUNAA SURI
Brand SNS
Designer Profile
Founder and Chief Designer of the brand "Ariunaa Suri" is a Mongolian designer whose passion is creating fashion for individuals and unique people. And the brand has established in 2011.
She has worked as a Creative Designer in Berlin after her mere study and research for 10 years in Bremen, Germany.
For the Designs and Collections, she urges assimilating the Mongolian Nomadic Ethic as minimal in Western style and reflecting it in the mixed soft hues by the organic fabrics such as wool, cashmere and leather of live stocks from the steppe of wild weather.
Brand Profile
[Established year] 2011
The brand principle is "Mystery of In-Between".
Thus we are a Dweller between the West and the East where the culture, lifestyle and history of art are divergent and a Scholar who assimilates and combines these differences in the creations.
The inspiration of the outfits is rooted in Mongolian traditional extraordinary costume's unique pattern, elements and motivation.
Also the punk urban looks of our FW14/15 Collection is mixed with a slight themes, Nomadic Ethic and Western styles by neutral and the intermediate colors in the natural fabrics.
The sense of freedom in the collection is inspired by wild nature of Mongolian endless steppes and exotic tradition of non-sedentary nomads.

Category
Men's and Women's / Clothing, Shoes and Accessories
Contact
ARIUNAA SURI FASHION CO.,LTD
Address

Sukhbaatar District, 4th Khoroo, 21b-17, Ulaanbaatar-14250, Mongolia

Tel

+97-6-95093478

Email

Link
Press
Bilguun Jargalsaikhan
Email

Tel

090-5478-9911