Asian Fashion Meets TOKYO (Indonesia) 2018AW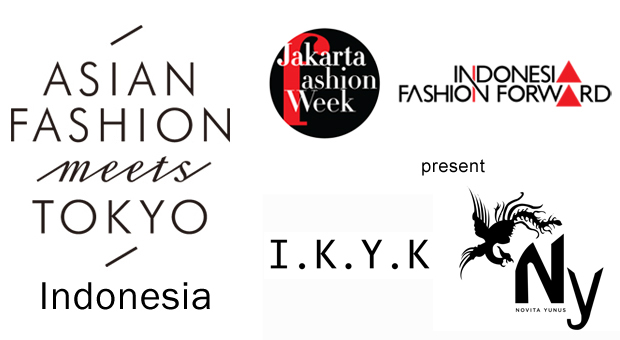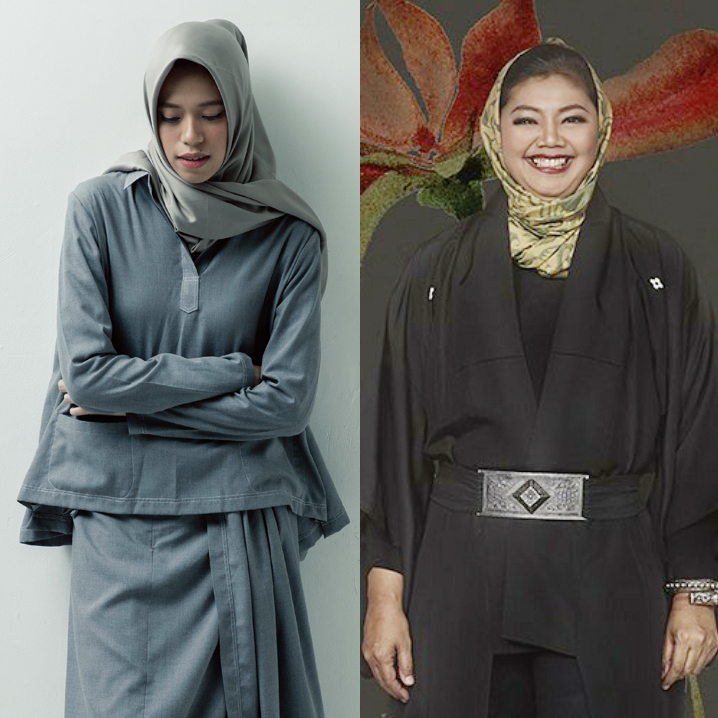 Designer
Anandia Marina Putri / Novita Yunus
Designer Profile
■Anandia Marina Putri / Brand name:I.K.Y.K (I KNOW YOU KNOW)
Anandia Marina Putri Harahap or Anandia Putri is the Creative Director behind I.K.Y.K with a background in visual communications design and professional experience in advertising, Putri established the brand 2011 with the provision of a shared experience from her mother and her childhood experience. Although Putri did not have any background in fashion, she believes that if one has a strong desire, passion and high dreams, one can make anything possible. Putri has taken part in many prominent fashion shows in Indonesia including Jakarta Fashion Week, Bazaar Fashion Festival and Cleo Fashion Awards where she was a finalist. And winner of Australia Indonesia Young Fashion Award 2016.

■Novita Yunus / Brand name:NY by Novita Yunus
Novita Yunus is the Founder and Creative Director of Batik Chic that has been established in 2009. In 2013 under IFF she had expand to a higher premium brand titled NY by Novita Yunus.
Brand Profile
■I.K.Y.K (I KNOW YOU KNOW)
[ Established year ] 2011
[ Instagram ] https://www.instagram.com/ikyk2011
[ Official website ] http://ikyk-shop.com
Fashioned in 2011, I.K.Y.K (I Know You Know) — PT.IKYK MULTI KREASI, is a ready-to-wear line suitable to be worn daily for those looking to enrich their style and being. The line creates modern pieces that are smart and with distinct aesthetics. "Invisible" is what I.K.Y.K stands to believe. It's there and you and I know it. Each I.K.Y.K pieces are crafted carefully combining earthy colours and eco-friendly material. They are quiet and not meant to make a statement — eventually creating a signature I.K.Y.K style.

■NY by Novita Yunus
[ Established year ] 2009
[Facebook] https://www.facebook.com/Ny-by-Novita-Yunus-1412572769028238/
[Instagram] https://www.instagram.com/ny.novitayunus/
NY by Novita Yunus is a premium brand of Batik Chic created under the framework of 2013 Indonesia Fashion Forward program of Jakarta Fashion Week 2014.
Category
Women's / Ready To Wear, Bags, Shoes and Accessories
Contact
■I.K.Y.K (I KNOW YOU KNOW)
I.K.Y.K (I KNOW YOU KNOW)
Address

JAMILA BUILDING, JL. RAGUNAN RAYA NO. 19 RT 002/07. JAKARTA, INDONESIA

Tel

622178820103

Email

Link
■NY by Novita Yunus
PT WASTRA CANTIK INDONESIA (BATIK CHIC)
Address

Jl. Kemang Selatan Raya No. 107B, Kemang, Jakarta Selatan, DKI Jakarta

Tel

6221 71792844

Fax

6221 71792844

Email
Press
SIDE co.,ltd.
Address

606 GUNKAN, 1-1-10, Ohkubo, Shinjuku-ku, Tokyo 169-0072. Japan

Tel

+81 0332084900/+81 09019435278

Email
Shop
I.K.Y.K (I KNOW YOU KNOW)
Address

JAMILA BUILDING, JL. RAGUNAN RAYA NO. 19 RT 002/07. JAKARTA, INDONESIA

Tel

62813141209277

Email

Link
BATIK CHIC GALLERY
Address

Jl. Kemang Selatan Raya No. 107B, Kemang, Jakarta Selatan, DKI Jakarta

Tel

6221 71792844

Fax

6221 71792844

Email
BATIK CHIC RED GALLERY
Address

Jl. Kalimantan No. 6, Gubeng, Surabaya, East Java
Gallery Lafayette
Address

Jl. Jend. Sudirman No.52-53, RT.5/RW.3, Senayan, Kby. Baru

Tel

6221 57973343
SOGO (Plaza Senayan)
Address

Plaza Senayan, Jalan Asia Afrika No.8

Tel

6221 57900055
Lotte Department Store
Address

Jl. Prof. Dr. Satrio Kav 3-5, South Jakarta

Tel

6221 29889292