Asian Fashion Meets TOKYO (Indonesia)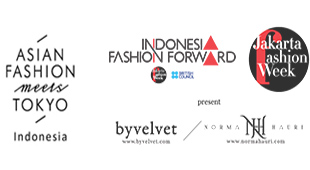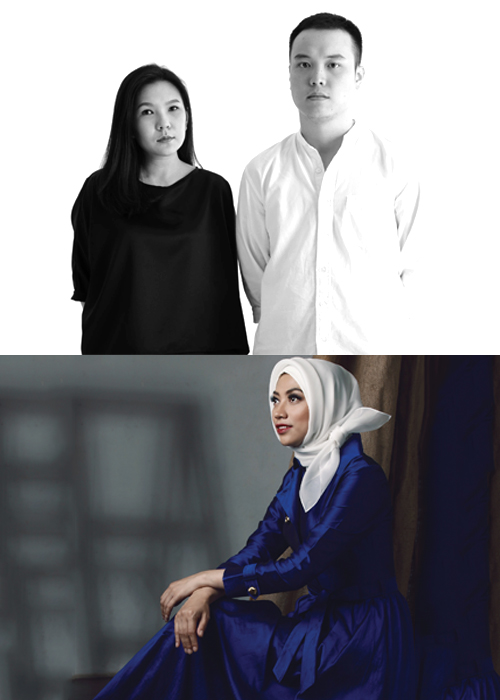 Designer
Randy W.Sastra & Yessi Kusumo / Norma Moi
Designer Profile
■Randy W.Sastra & Yessi Kusumo / BYVELVET
Byvelvet was established in 2015 by husband and wife duo - Randy W. Sastra and Yessi Kusumo. They both founded the brand without any specific background in fashion. Studying architecture in college, both continuously inspired by mid-century brilliant minds who eventually become a constant influence in the brand's aesthetic development.

Instagram: https://www.instagram.com/byvelvet/
Website: http://www.byvelvet.com/


■Norma Moi / Norma Hauri
Certified from ESMOD Jakarta, Norma Moi is the founder and the creative director for a modestwear fashion house of Norma Hauri. Long before she decided to create a label and become a fashion designer, Norma Moi starts her career as a stewardess for private company airlines then as a makeup artist after she got her diploma in Makeup Artistry program from Cosmoprof Academy Singapore in 2004. Her certain point of view about women and style are translated through her creation that mostly influenced by the old classic movies of Greta Garbo, Audrey Hepburn, Grace Kelly, and Elizabeth Taylor.

Instagram: https://www.instagram.com/normahauri/
Website: http://www.normahauri.com/
Brand Profile
■BYVELVET
[Established year] 2015
Byvelvet, our newly established premium brand that represents a more mature, discerning style was initially born as a reaction to the accomplishment we have in Shopatvelvet, our casual wear line - that the Shopatvelvet women will grow up, and they would want to wear clothes that represent their newfound taste in a different stage of their life. Shopatvelvet itself was born in 2011, as a response to our thirst for carefully composed clothing for women. Byvelvet symbolises a new chapter in a woman's life - a chapter in which a woman has refined her individual style an seeks out to clothes that reflect her newfound taste and attitude. Established in 2015 by husband and wife duo Randy W. Sastra and Yessi Kusumo, Byvelvet arrives with relaxed, longer silhouettes that visually represent more mature and discerning taste. Thus, fine materials are explored to create a collection of thoughtfully designed clothes. Byvelvet is essentially influenced by modernism in architecture and solemnity in nature. Its piece champions subtlety and capture the essence of things, emphasising on dressing beyond fads and changes of times. To reflect that in the design, each collection combined seemingly oppositional forces - modern and classic. By doing so it wishes to answer to very need of contemporary clothes that are not only pertinent to the present, but are able to extend its appeal to the future.


■Norma Hauri
[Established year] 2011
Norma Hauri is a modestwear fashion house founded and based in Jakarta by Norma Moi to serve and fill the market gaps for modern modest women with fashion conscious sense. Norma Hauri is well-known for their modern approach in exploring heritage and classic style with touch of royal manners which made them distinct and striking in the Indonesian modestwear fashion.
Category
■BYVELVET
Women's / Clothing, Shoes and Bags

■Norma Hauri
Women's / Clothing