Asian Fashion Meets TOKYO (Philippines) 2019SS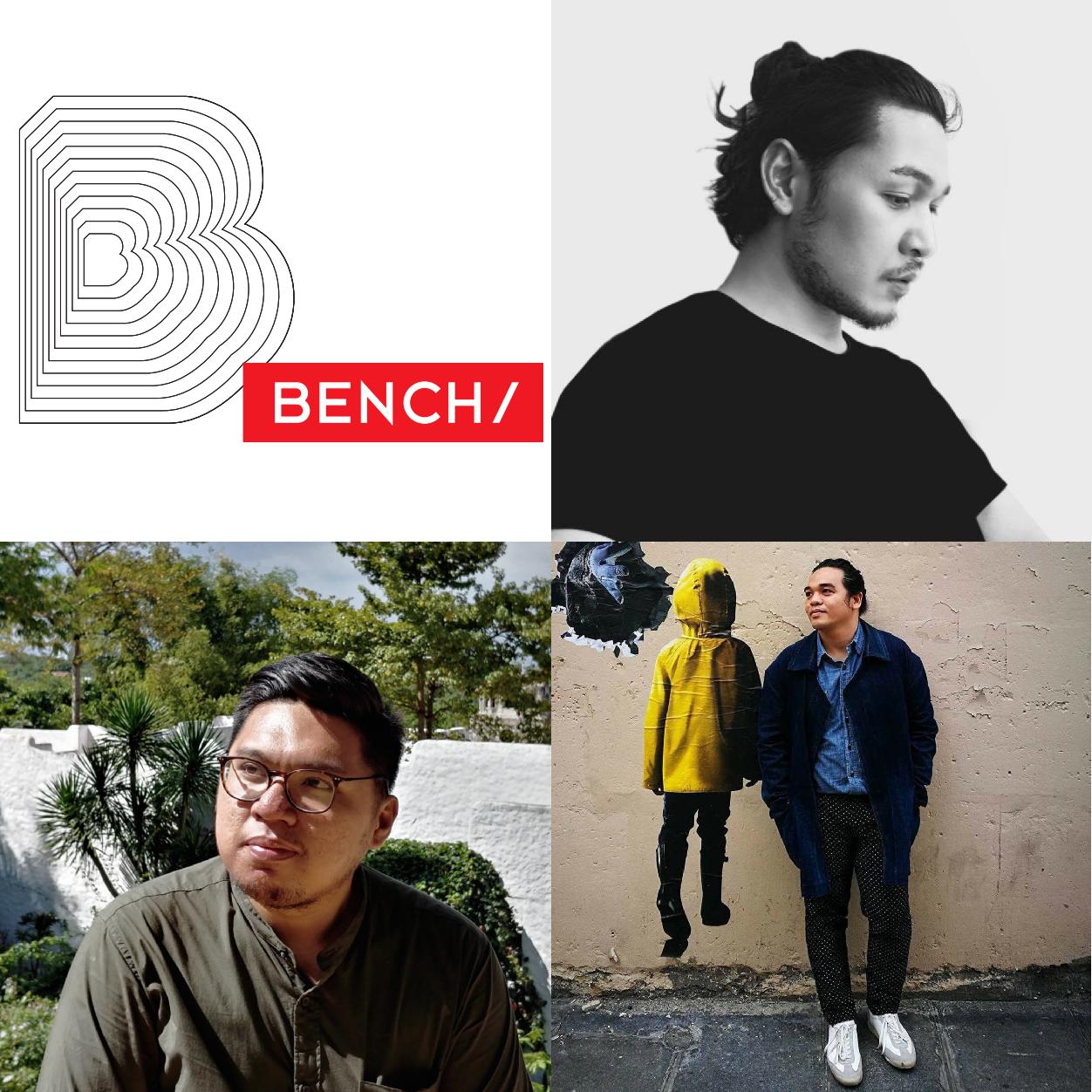 Designer
BENCH/ design team / Otto Sacramento / Renz Reyes / Christian Edward Dalogaog
Designer Profile
■BENCH/ design team
Brand name:BENCH/

■Otto Sacramento
Brand name:OTTOMONDI
Otto is a naturalized Italian, born to Filipino parents in 1979. As a kid in the 80s, he was influenced by the aesthetics and details of classic man elegance thanks to his father, a bespoke tailor from Tarlac, a city in the Northern Philippines where he grew up.
As a teenager in the 90s, following the family expectations, he was enrolled in dentistry school but decided to escape soon after with the dream to pursue a career in fashion in Italy.
Trained at Istituto Europeo di Design (IED), he started as an assistant to the Creative Director of a well-known concept store in Milan with projects for clients such as Vogue Italia, Gianfranco Ferré, Taschen and the likes. In 2009, Otto's talent was interviewed by Manuela Pavesi, Prada's historic fashion coordinator and Miuccia's right hand and he landed a job for the prestigious Milanese Maison. In the following years he joined other brands such as Moncler, Trussardi and Marni and he embarked in a number of projects and installations around the world that shaped, refined and influenced his aesthetics.
After 20 years in the Italian fashion industry, in 2018, Otto launched his RTW clothing line OTTOMONDI.

■Renz Reyes
Brand name:Renz Reyes
Renz Reyes was born in Manila, Philippines in 1989. He graduated with a BFA in Advertising Arts. Initially trained in Advertising and worked as a Graphic Designer/Illustrator. He decided to pursue a continuing Education at The Fashion Institute of The Philippines where he trained. Straight out of School he was Chosen as a Finalist for The Preview Emerging Fashion Talent Awards in 2011. A Prestigious design competition in the Philippines for young talents. Reyes Continued to Learn His Craft by doing an internship at The International Designer Brand, Josie Natori. Which after a few years Led to him gaining a position as a Designer. Leading the Manila Design Team and working alongside the New York Team. His work is centered on Embroidery and Embellishments.


■Christian Edward Dalogaog
Brand name:CHEDSTUDIO
Christian Edward Dalogaog got his start designing intricate lingerie for an American brand right after taking up pattern courses at Fashion Institute of the Philippines. With 9 years experience in different brands and at Ched Studio, his works have been featured and profiled in local and international publications, including L'Officiel Manila, WWD, Voguerunway.com and most recently VOGUE Italia. Under the VOGUE Talents program he got to present Ched Studio's SS 18 collection at the Pitti Immagine Super Trade Show.
At present, he is the Creative Director of Ched Studio and also a Design Instructor at F.I.P. Makati.
Brand Profile
■BENCH/
[Established year] 1987
[Twitter] https://twitter.com/benchtm
[Facebook] https://www.facebook.com/benchtmofficial/
[Instagram] https://www.instagram.com/benchtm/
[Official website] https://shop.bench.com.ph/
[Category] Men's and Women's / Ready to wear, Footwear, Fashion Accessories, Fragrances, Toiletries & Cosmetics

Bench (stylized as Bench/) is the Philippines' leading lifestyle and clothing brand. It was established in 1987, when founder Ben Chan got the opportunity to design and sell men's t-shirts and jeans at a local department store.
These days, the brand is not only limited to apparel, but also makes bags, accessories, footwear, fragrances, and cosmetics accessible to its growing market. Owned and operated by Suyen Corporation, Bench now offers a wide range of products and services from apparel and footwear, down to cosmetics and scents.
As of writing, Bench has also set up shop in China, the United States, Saudi Arabia, Myanmar, Bahrain, and Japan, and is set on opening even more international doors in the years to come.
The retail powerhouse also pioneered the Philippines' first underwear show in 1997. In 2002, Bench's biannual denim and underwear show set a record by bringing in an impressive count of 25,000 spectators.
Continuing its growth and expansion, Bench just concluded its second Bench Fashion Week in September of this year.
Bench Fashion Week, in essence, is a celebration of fashion from some of Suyen Corporation's homegrown and global partner brands, as well as the work of Filipino designers. For its Holiday 2018 set last September, Bench turned things up a notch in celebration of their 31st year in the business.
The three-day fashion spectacle concluded with the Bench Design Awards, an initiative meant to put the spotlight on undiscovered Filipino talent. This was an open call for designers nationwide– 10 of whom were selected, after a rigorous screening process, to present their own collections of 8 looks each at Bench Fashion Week.
With the help of organizers from Amazon Fashion Week Tokyo, three designers ultimately emerged victorious and were sent to Japan to present alongside Bench at the Asian Fashion Meets Tokyo show at Amazon Fashion Week Tokyo.


■OTTOMONDI
[Established year] 2018
[Facebook] https://www.facebook.com/ottomondiph/
[Instagram] https://www.instagram.com/ottomondi/
[Official website] https://www.ottomondi.com/
[Category] Ready to Wear, Shoes, Bags, Hats and Accessories
OTTOMONDI means "eight worlds" in Italian. The name stands for the multi-cultural and cross-industry influences and experiences that form the DNA and backbone of the brand and its team.
A continuous dialogue between fashion, art and architecture. A creative tension between the sophisticated and the primitive.
Aesthetics are essential to any outfit, but comfort and utility should be just as important. That's what distinguishes every Ottomondi ensemble or piece of clothing that wears our label.
As part of OTTOMONDI commitment to ethical fashion, in the same year, the brand introduced OTTOMONDI Red Label project.

■Renz Reyes
[Established year] 2018
[Twitter] https://twitter.com/_renzreyes_
[Instagram] https://www.instagram.com/_renzreyes
[Category] Women's / Ready To Wear and Accessories
RENZ REYES taps into the subconscious of People of how Visual elements play to the overall mood of the moment. Clothing is such a personal statement and people want to feel a special connection to their Clothes, The Brand is driven with the notion to put out Thoughtful Contemporary Design with Familiar Silhouettes But rendered with the utmost Creativity in Color, Texture and Fabrication. Meshing Opposing Concepts but still resulting in an interesting but effortless fusion of Cut and Motifs. The Brand is dedicated in the exploration of Techniques in embellishments through the hands of skilled artisans.

■CHEDSTUDIO
[Established year] 2016
[Facebook] https://www.facebook.com/chedstudiomnl
[Instagram] https://www.instagram.com/chedstudio/
[Official website] http://www.chedstudio.com/
[Category] Men's and Women's / Ready to wear
Ched Studio is defined by artisanal approach to creating fashion, under the design direction of Christian Edward Dalogaog. Inspirations drawn from the arts, history and pop culture are fused with distinct Filipino craftsmanship. The house preserves and celebrates traditional details and standards, combining exquisite textiles and contemporary shapes.
Playing with the tension between draped silhouettes and précised tailoring, the brand exudes attitudes towards subtlety and refinement.
In January 2017, VOGUE Italia's VOGUE.it profiled Ched Studio as part of their initiative in discovering NEW TALENTS that represents contemporary fashion.
Part of the Spring/Summer 2018 presentations, Ched Studio represented the Philippines in Lao Fashion Week and Pitti Immagine SUPER Trade Show during Milan Fashion Week, chosen in collaboration with VOGUE Italia's Vogue Talents under Sara Maino, Deputy Editor-in-Chief of Vogue Italia.