Asian Fashion Meets TOKYO (Philippines)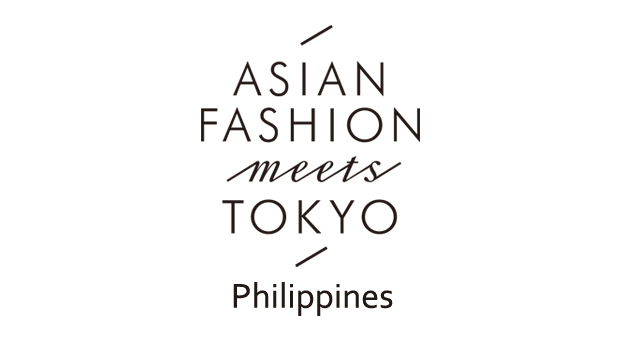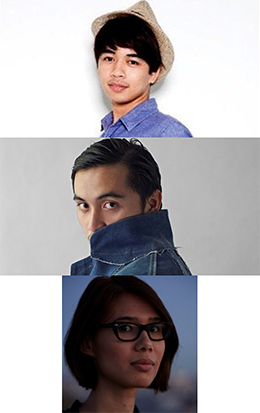 Designer
Joseph Agustin S. Bagasao / BENCH / Carl Jan Cruz / Karen Topacio
Designer Profile
■Joseph Agustin S. Bagasao / Brand: Bagasao
Clothing and accessories designer Seph Bagasao graduated from BS Psychology before finishing Fashion Design & Technology at the Fashion Institute of the Philippines. Having been awarded "Designer of the Year" in 2011 by the school, he was sent to Paris on a fashion trip as a recognition for his talent. In the same year, he was selected as one of the Philippines "Emerging Fashion Talent" awardees by Preview Magazine and in 2012 as "Designers to Watch for" by Meg Magazine. In 2013, he was chosen as one of the top 10 finalists in the Style Awards of the Philippines. He continued to hone his craft by interning for Filipino designers and eventually became a designer for the high-end international retail brand Josie Natori until he founded his brand Bagasao in 2015.

■BENCH / Brand: BENCH

■Carl Jan Cruz / Brand: Carl Jan Cruz
LCF 2014 Press showcase (menswear) Céline (London) March 2013-April 2013
3D Design Studio Assistant Intern
Vivien Ramsay (New York) Feb 2013
Womenswear Trend/Style Consultant (Fall Winter 2014 )
EAIRTH (Manila / New York) June 2010 - Jan 2013
Menswear Designer (Spring 2013/ Summer 2013)

■Karen Topacio / Brand: Karen Topacio
Karen was born in the Philippines and grew up between Melbourne and Manila. She earned her BA degree in Communication Arts in Manila in 2006 and later graduated from an MA in Contemporary Fashion Design at IFA Paris in 2015. Her graduating show defined her signature style - innovative, graphic yet organic and playful. She was a top 20 finalist for the coveted LVMH Prize for Graduates 2015, and won the E-Fashion Awards 2015. Supported by her former school IFA Paris, Karen launched her self-titled label in June 2015.
Brand Profile
■Bagsao
[Established year] 2015
BAGASÁO is a luxury ready-to-wear brand of unique, contemporary, gender fluid clothing and leather accessories that resonates a refined contrast between nostalgia and modernity. The brand incorporates a balance of sophistication, playfulness, and functionality in its designs, making sure that every piece is a product of outstanding craftsmanship. While the colour story is usually muted and earth-toned, textures of the selected add a tasteful twist to the collection.

■BENCH
[Established year] 1987
Bench (stylized as Bench/) is the Philippines' leading lifestyle and clothing brand. It was established in 1987, when founder Ben Chan got the opportunity to design and sell men's t-shirts and jeans at the department store of SM Makati. The brand eventually became branded as Bench.
Bench is now recognized as a retail powerhouse and a consistent provider of fun and functional casualwear that's tailored to fit the taste of Filipinos the world over. Bench is a brand that does not simply offer what is in trend; it understands what its consumer needs, and finds ways to integrate its identity into those products. The brand has embraced its primary strength, and that is churning out basics. Despite its constant evolution in terms of trends and styles, Bench knows better than to compromise comfort. People keep coming back to the brand because of its reliability when it comes to everyday wear.

■Carl Jan Cruz
[Established year] 2015
Carl Jan Cruz is a collection of visual autobiographies that aims to represent an honest dialogue between personal past and present.
This design process aims to analyze, refine, and re-purpose personal articles of clothing by applying the methodology of somaesthetics.
This approach aims to translate archival and reference wardrobe staples into technically and emotionally-charged pieces.
This concept of refining sentiment into something tangible is realized through rigorous toiling and sampling.

■Karen Topacio
[Established year] 2015
Inspired by the contrast between the tropical scenery of her home country, the Philippines and the modern and contemporary infrastructure of Australia, the brand often plays with the relationship of nature and technology. Each item is rich with imagination and imbued with its own individual story, to allow a sense of originality.
Category
Men's & Women's / Ready To Wear and Accessories
Press
SIDE co.,ltd. / Yoshio Yokobori
Address

606 GUNKAN, 1-1-10 Okubo, Shinjuku-ku, Tokyo 169-0072, JAPAN

Tel

03-3208-4900

Fax

03-3208-4900

Email

Link