Asian Fashion Meets TOKYO (Thailand) 2018SS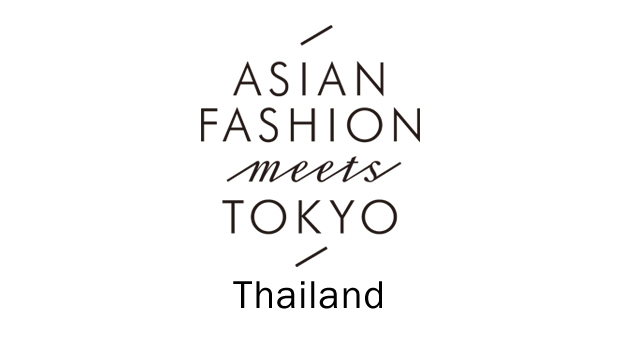 Designer
Jirawat Thamrongkittikul / Titat Kuantrakul / Thakorn Wannawong
Designer Profile
■Jirawat Thamrongkittiku
An assistant designer based in Thailand, Jirawat Thamrongkittikul has won many accolades including the Saha Group Bangkok Young Designer Awards 2013 and the Tokyo New Designer Fashion Grand Prix 2014 (second place). He is also one of the finalist for BAZAAR NewGen Fashion Award 2016.

■Titat Kuantrakul
This young designer has followed his fashion dream by studying fashion design at the Raffles International Design School while doing his bachelor's degree at the Faculty of Communication Arts, Chulalongkorn University, before taking another degree on menswear at the London College of Fashion. He has interned and worked for James Long, a famous menswear brand of the London Fashion Week Men.

■Thakorn Wannawong
Creative director and head designer "Thakorn Wannawong" has always been interested in fashion and design since a very young age, and started to express himself by dressing up family members and later, designing clothing for his musician friends.
A graduate from bunka fashion academy in Thailand, wannawong's interest in music and subculture led him to found TAKARA WONG in 2015. TAKARA WONG follows a unisex, no season, rebellious approach to design and concept-based philosophy of "trial and error", with signature strong silhouettes and impeccable cutting.
Brand Profile
■JIRAWAT
Designer : Jirawat Thamrongkittiku
Instagram URL : https://www.instagram.com/geewatt/
[Established year] 2014
Customizing re-use handmade cross stitch. The designer uses this craft that requires meticulousness and time to create elaborate designs while also introducing new techniques and materials.

■TITAT
Designer : Titat Kuantrakul
Category : Men's Ready To Wear
Instagram URL : http://www.instagram.com/titat_official
[Established year] 2016
His clothes strike a balance between modern, wearable design and handcrafted details that showcase his personal style. Since his university days, Titat has been interested in handloom weaving, the technique in which he often mixes Thai textiles with other materials, such as synthetic fibers, linen, paper pulp, leatherette, pig skin, sheepskin and suede, to produce unique fabrics. These innovative textiles are then transformed into clothes of clean, simple design to fully show the character of the textiles themselves.

■TAKARA WONG
Designer : Thakorn Wannawong
Category : Men's Ready To Wear
Official website URL : http://www.takarawong.com
[Established year] 2015
Inspired by different cultures and subcultures from all over the world.
Thakorn Wannawong started TAKARA WONG in 2015.
The brand's philosophy revolves around the concept of "trial and error", in which they experiment with different techniques and materials over and over again combined with aerodynamic sporty silhouette that could be worn time and time again.
TAKARA WONG believes that imperfections are what make things truly interesting, that is why the brand focuses on the underdogs of society and rebellious spirits. whether exploring the underground punk culture, metal, or skateboarding culture.
TAKARA WONG invites you on an open-minded journey through different subcultures in every collection.
Category
Men's & Women's / Ready To Wear
Contact
Jirawat
Address

61 Ladprao Soi 15 Jompol, Jatujak Bangkok 10900 Thailand

Tel

+66 80 555 0692

Email
Titat Menswear
Address

134/252 Sansiri Quattro, Thonglor Soi 4, Bangkok Thailand

Tel

+66 84 523-8111

Email
Takara Transport Limited Partnership
Address

107/340 14th Floor The Station Sathorn-Bangrak A Building Soi Charoenkrung 65 Charoenkrung Road. Yannawa Sathorn Bangkok 10120 Thailand

Tel

+66 92 357-9514

Email
Press
SIDE co.,ltd
Jirawat/Jirawat Thamrongkittiku
TITAT/Titat Kuantrakul
Takara Wong/Thakorn Wannawong