Children of the discordance + FACE A-J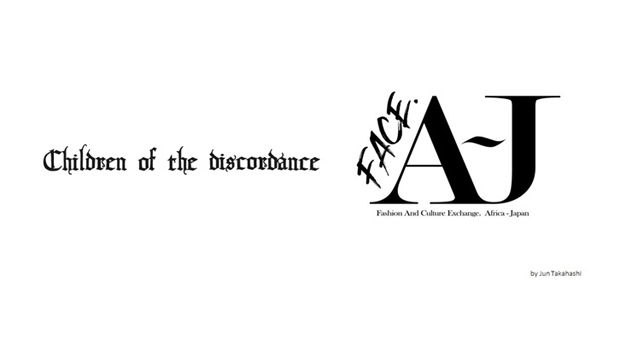 Designer Profile
Started Select shop Acycle in Harajuku starting in 2005.
At the same time, planning and production of store brands and career start. I will act as a store director and designer for six years.

We launched a label with designers Kido and Inogawa in 2011,
Continuing the brand with Shikama 1 person regime from 2013 and announcing the collection.

Instagram
https://www.instagram.com/children_of_the_discordance/
Link
http://www.childrenofthediscordance.com/
Brand Profile
【Children of the discordance】
"Children of the discordance" introduces fair trade products for the people such as from Zapatista (Mexico) and Masai tribesmen (Africa). Plus, as one of their noteworthy activities, they release the products produced by the one and only remained domestic textile factory in Palestine for women and kids in refugee camp.

The treasurable products are always created with designer's backbone such as youth-culture, deep knowledge of minor tribesmen and third world.

Additionally, they started the special joint-work with the artist "NAOTO YOSHIDA" which offers the premium collection of New-Vintage-Clothes, remade in Japan.

I met STUSSY at elementary school fifth grade and I liked clothes, decades and time passed,
It began to make clothes and ten years passed.
It will not harmonize with the trends, societies, flows of the times that have been held forever in their teens,
This brand name has a desire to protect their own style.

【FACE.A-J】
The FACE.A-J, Fashion and Culture Exchange Africa Japan, is a collective series that showcases the culture & creativity from Africa and Japan,including a fashion presentation, interactive pop-up shops and panel discussions with the top names in the fashion and creative world.

Fashion, Art, and Culture transcend politics and social conflicts, and imbalance. Through Fashion, Art, and Culture, FACE.A-J aims to contribute to peace and advancement in both Africa and Japan. The misson of FACE A-J is to create a platform that shows the true face of Africa and Japan and commence to bridge the gap between both creative markets, and foster economic and cultural development.
Category
Men's / Ready To Wear
Contact
Awa'Tori
Address

World Udagawa Bldg. 6F, 36-6 Udagawacho, Shibuya-ku, Tokyo

Email

Link
Press
STUDIO FABWORK / Wataru Mizuma
Address

#306 Shuwa residence 2-6-6 Jingumae, Shibuya-ku, Tokyo

Tel

03-6438-9575

Email

Link
Shop
Diover Street Market GINZA
Address

Komatsu West 6-9-5, Ginza Chuo-ku, Tokyo

Tel

03-6228-5080
International Gallery BEAMS
Address

3-25-15 2F Jingu-mae, Shibuya-ku, Tokyo

Tel

03-3470-3948
NUBIAN
Address

1-20-2 Jingu-mae, Shibuya-ku, Tokyo

Tel

03-6447-0207
Idea by Sosu
Address

2F Omotesando Hills, 4-12-10 Jingu-mae, Shibuya-ku, Tokyo

Tel

03-3478-3480
2021 A/W Schedule
MAR. 19, 2021
15:30

See invitation