FASHION PORT NEW EAST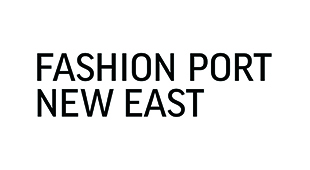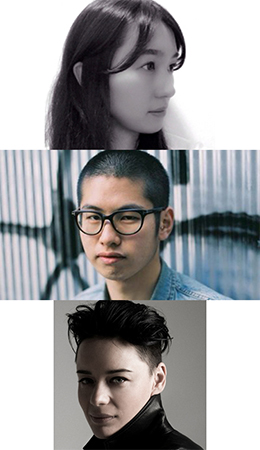 Designer
Akiko Aoki / Keisuke Yoshida / Helena Lumelsky
Designer Profile
Akiko Aoki (AKIKOAOKI)
Born in 1986 in Tokyo. After graduated the department of fashion creation at Joshi Art University in 2009, she got in to Central Saint Martins in London.
After coming back to Japan, she worked for MIKIOSAKABE as a design assistant, and In 2014 set up her own label ''AKIKOAOKI''.

Keisuke Yoshida (KEISUKEYOSHIDA)
Born in 1991, Tokyo.
Graduated from literature department of Rikkyo University . Also a graduate of coconogacco and ESMOD JAPON AMI.
He has started his own brand 'KEISUKE YOSHIDA' from 15aw collection which was shown as a part of 'Tokyo new age' catwalk show.

Helena Lumelsky (Lena Lumelsky)
Lena Lumelsky has graduated from Royal Academy of Antwerp, Belgium in 2006,
took part in Tokyo Fashion week for the first time with collection Stereoptypes together with Demna Gvasalia in 2007 ,
won international Mango Fashion Award for young designers in 2010,
and was among LVMH competition semifinalists in 2014.
Dover Street Market worldwide, H.Lorenzo CA USA, Mameg LA USA, Les Suites Paris, Feathers London, Mimosa Saudi Arabia, Harvey Nichols Hong Kong, Space Mue Seoul, Snob Taiwan are among our clients.
Brand Profile
AKIKOAOKI / Akiko Aoki
[Established year] 2014
AKIKOAOKI is a womenswear brand which creates a romantic world of the delicate mixed with the nostalgia. Inspired by the sense of fantasy that hides in the reality, AKIKOAOKI presents the feminine and yet classical style ideally for a individual woman.

KEISUKEYOSHIDA / Keisuke Yoshida
[Established year] 2015
There was no meaning at all in the emotional distresses that arose during adolescence

Lena Lumelsky / Helena Lumelsky
[Established year] 2007
The essence of Lena Lumelsky brand is artisanal clothing made with love for people with sense and understanding.
Clothes which are supposed to be worn for more than one season and kept in ones wardrobe as kind of iconic, sartorial pieces.
We are making clothes which are transformable, and giving the opportunity to put your own touch and style in the way you are wearing them.
The interior design of the garment is as important as exterior.
The wearer is supposed to feel well dressed, yet comfortable, most of the time from the morning till the evening wearing the same piece.
We are having our own atelier and educating people in order to keep craft alive, to produce in Europe, to support European fabric and accessory manufactories.
All clothes are made by hand in the atelier production in Belgium and Latvia.
Category
AKIKOAOKI: Women's / Clothing
KEISUKEYOSHIDA: Men's & Women's / Clothing
Lena Lumelsky: Women's / Clothing