fur fur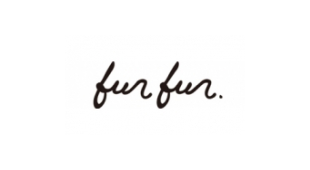 Designer
Koichi Chida *Creative Director
Brand SNS
Designer Profile
Born in 1967. He graduates from an engineering non-degree graduate program after cultural dress institute fashion engineering apparel design course graduation. It is engaged in the direction of many brands, starting of a shop, etc. A ""fur"" will be started as a label from an own brand for 05 years. A form will be changed from a label to a brand in 06, Aya Furuhashi who was an assistant of Chida deals with a design, and Chida acts as a director. It ages 08 and participates in the Tokyo Collection. A brand name will be changed into a ""fur fur"" from a ""fur"" from winter season in the autumn of 08 to 09. The pity to an imperfect thing and a transitory thing and the elegance in the dress which tattered and was distorted are made into the bottom of a design, and it is performing making dress with feeling.
Brand Profile
At the root of design lies
A fondness for that which is incomplete or fleeting
Elegance within tattered and crooked clothing
Clothes-making with emotion
A sense of naturalness A desire to continue conveying this feeling through the culture of fashion
Category
Women's / Clothing, Shoes, Bags, Hats, Accessories and others
Contact
FLAVOR CO., Ltd.
Address

Casa Meguro 2F 2-21-27 Shimo-Meguro, Meguro-Ku, Tokyo, 153-0064, JAPAN

Tel

03-3779-7554

Fax

03-3779-5283

Email

Link
Press
Haruka Murai[FLAVOR CO., Ltd.]
Address

Casa Meguro 2F 2-21-27 Shimo-Meguro, Meguro-Ku, Tokyo, 153-0064, JAPAN

Tel

03-3779-7554

Fax

03-3779-5283

Email

Link
Shop
fur fur Laforet Harajuku FlagShip Shop
fur fur Shibuya PARCO
fur fur LUCUA osaka Shop
fur fur Nagoya TAKASHIMAYA Shop
Online Shop
fur fur ZOZOTOWN Shop