HEADL_INER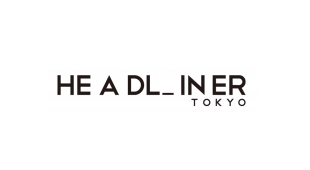 Designer
ROBERTO YOSHIDA
Brand SNS
Designer Profile
Roberto Yoshida was born 1978,Okinawa,Japan.
One of the founder of ""Roen"" and experienced Salesclerk,Business and Public Relations.
Left ""Roen"", Feb 2010 and installed as DIRECTOR of Ceno Company ,Mar 2010.Announced Collection Brand ""HEADL_INER"",July 2010.
Brand Profile
July 2010 , announced as Collection Brand.
Mar 2011 , debut at TOKYO COLLECTION WEEK 2011-12 A/W
July 2011 , MILAN COLLECTION 2012 S/S at showroom "GHISELLI".
Category
Men's / Clothes
Contact
CENO COMPANY
Address

Tokyu Ikejiri-Ohashi Bldg. 2F 3-8-1 Higashiyama, Meguro-ku, Tokyo, 153-0043, JAPAN

Tel

03-5734-1414

Fax

03-5734-1415

Email

Link
Press
Mayuki Kawase[CENO COMPANY]
Address

Tokyu Ikejiri-Ohashi Bldg. 2F 3-8-1 Higashiyama, Meguro-ku, Tokyo, 153-0043, JAPAN

Tel

03-5734-1414

Fax

03-5734-1415

Email

Link