IN-PROCESS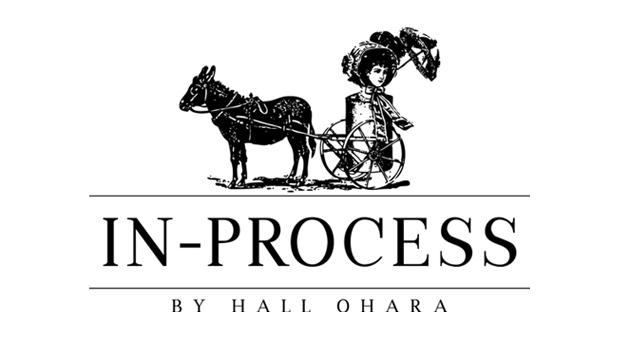 Designer
Yurika Ohara / Steven Hall
Designer Profile
IN-PROCESS is the brainchild of Central Saint Martins graduates Steven Hall and Yurika Ohara, who are known for their playfully expressive print and textile design.
Based in Tokyo since 2009 and showing at JFW since Autumn/Winter 2010/11, during this time IN-PROCESS have won a series of awards, which include LFW NEWGEN, DHL Designer Award and Tokyo New Designer Fashion Grand Prix Award.
IN-PROCESS not only creates garments, but also a whole range of goods, which include shoes, bags, scarves, umbrellas and accessories.
Collaborations are something that IN-PROCESS have progressed through the years, having collaborated with many companies such as Isetan, Mitsukoshi, Aurora, Minx Nails, Blooming, Matsuo International, to name but a few.
Brand Profile
[Established year] 2009

IN-PROCESS's core values and approach to design is capturing the aura of a garment through their playfully expressive print and textile design.
This is shown with their humoristic approach towards printing, which is expressed by their unique illustration, collage and color pallet.
IN-PROCESS has been built on this playfully expressive aesthetic, which has a sense of nostalgia and this runs through everything they design.

Category
Women's / Ready To Wear, Shoes, Bags, Accessories and others
Contact
HALL OHARA
Address

#208 Daiwa Avenue 4-9-3 Nagatsuta, Midori-ku,Yokohama city, Kanagawa, 226-0027 JAPAN

Tel

045-985-0033

Fax

045-985-0033

Email

Link
Press
ESTEEM PRESS / Ms. Junko Naito
Address

3F 4-3 Sarugakucho, Shibuya-ku, Tokyo 150-0033, JAPAN

Tel

03-5428-0928

Fax

03-5428-0929

Email

Link
Shop
Isetan Shinjuku
Palm maison store
Sensounico
ROBINSONS
BETTY REITER