JENNYFAX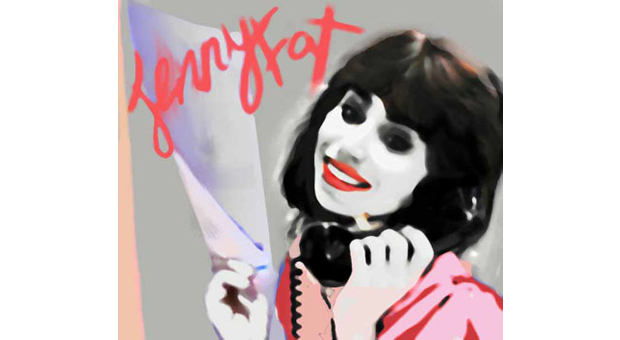 Designer Profile
Born in Taiwan in 1979.
Studied apparel techniques for three years at a fashion art college in Taiwan and moved to France, where she learned fashion design and pattern making at ESMOD International Paris, before going to Belgium to study fashion at Ecole Nationale superieure des arts visuels.
Then moved to Japan in 2006 to join Mikio Sakabe to handle fashion design and pattern making for the fashion label MIKIO SAKABE at its launch.
Launched her won brand "Jenny Fax" in the Spring / Summer season of 2011.
Presented the first installation at Roppongi TSUTAYA in the Autumn / Winter season of 2011.
Plans to hold the first fashion for Jenny Fax for the Spring / Summer season of 2012.
Brand Profile
The first landscape and its smell you remember from childhood…
The sparkling world that expands beyond cathode ray tubes you saw as a little girl…
The sense you may have experienced as an ordinary girl, not particularly pretty and not especially ugly, either…
Such fragments of frail memories and images of precious events that have remained in your mind all this time are recreated into fashion for grown women.
"Jenny Fax" transforms the possibility of very personal memories shaping the future "you" into a fresh step forward for very ordinary girls.
Category
Women's / Ready To Wear, Shoes, Bags, Accessories and others
Press
MATT. / Shogo Yanagi
Address

3F MATT., 6-23-12, Jingumae, Shibuya-ku, Tokyo150-0001, Japan

Tel

03-5766-3104

Email