Jun Ashida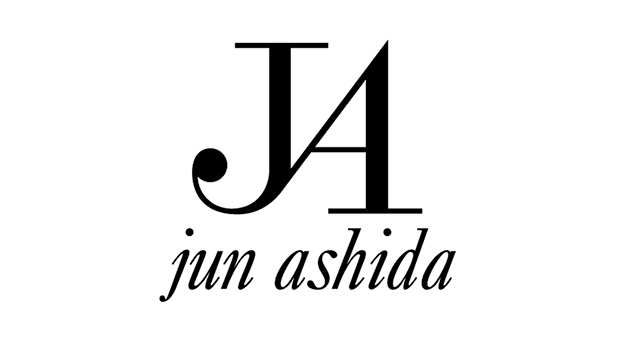 Designer
Creative Director Tae Ashida
Brand SNS

Designer Profile
[ Creative Director Profile ]
Attended high school at Le Rosey in Switzerland, and university at Rhode Island School of Design in America, where she graduated as a Bachelor of Fine Arts (B.F.A.)
1991 Debut as an independent designer in charge of "miss ashida"
2012 Oct. Debut of her signature "TAE ASHIDA" collection
Nov. Received the "Special Prize" at the 54th FECJ Awards
2013 Appointed judge for the "Nikkei Superior Products & Services Award"
July. In line with the policy of Jun Ashida Co., Ltd. to aid reconstruction in North East Japan, working together with the "Support Tohoku Eternal Project," Tae Ashida is offering design and technical direction to produce the MINA-TAN CHARMS, high quality mascot key-holders.
http://mina-tan.com/
2014: Dec. Supervised the art direction of the exhibition "The Survival of Elegance" at the National Art Center, Tokyo, to commemorate the 50th anniversary of the Jun Ashida fashion house
2016 Oct. Celebrated her 25th anniversary as a designer
Produced the documentary "Embellir" directed by actor Takumi Saitoh available on the official site.
2017 Nov.Received the "BVLGARI AVRORA AWARD" that recognizes outstanding and inspirational women
Appointed Ambassador of the Non-Violence Project Japan
2018 June: Selected as a speaker at the "Women's Talk" panel discussion to celebrate the 50th anniversary of women at Le Rosey in Rolle, Switzerland
2019S/S: produced the Jun Ashida Capsule Collection
2019A/W: debut of the TAE ASHIDA men's collection
Produced the live installation presentation of the Jun Ashida 2019A/W collection
2020 Nov: debut of three new brands online
"Mes ailes":(My Wings) limited debut for high quality lounge wear; "ECOISTES": superlative Jun Ashida quality in ecologically sustainable fabrics; "jun ashida x TAE ASHIDA": the combination of Jun Ashida quality and the innovative spirit of Tae Ashida offering new liestyle themes
Brand Profile
[Established year] 1964

Jun Ashida Co., Ltd., founded by Mr. & Mrs. Jun Ashida in 1963, followed its concept of "elegant and practical" and pursued its quest to create sophisticated ready-to-wear, noted for its comfort and superb quality. Its brand, "jun ashida", became the representative fashion brand in Japan, and its renown spread throughout Japan and overseas.
Since 2019 spring/summer "TAE ASHIDA" designer, Tae Ashida, in the capacity of Creative Director, has taken charge of the line, proposing collections geared towards elegant urban women, transcending the generations, that appeal to political and business leaders, VIPs, socialites, stage and screen stars, and influencers.
Bi-annual collections have been presented every year since 1964.
Category
Women's/ Clothing, Bags, Accessories,Mask,
Contact
JUN ASHIDA CO.,LTD.
Address

1-3-3 Aobadai, Meguro-ku, Tokyo 153-8521

Tel

03-3464-8351

Fax

03-3463-9638

Email

Link
Press
JUN ASHIDA CO.,LTD. / Mie Kumai
Address

1-3-3 Aobadai, Meguro-ku, Tokyo 153-8521

Tel

03-3464-8351

Fax

03-3463-9638

Email

Link
Shop
Boutique Ashida Flagship Store
Address

17-16 Sarugaku-Cho, Shibuya-ku,Tokyo 150-0033

Tel

03-3462-5811

Fax

03-3462-5860
Boutique Ashida Flagship Store
Address

6-6-1 Ginza,Chuo-ku、Tokyo 104-0061

Tel

03-3574-8811

Fax

03-3572-5853
Boutique Ashida Midosuji
Address

Midosuji Jun Ashida Bldg.1F 2-2-7 Nishi Shinsaibashi,Chuo-ku,Osaka 542-0086

Tel

06-6212-1581

Fax

06-6212-1582
Online Shop
jun ashida OFFICIAL ONLINE STORE