matohu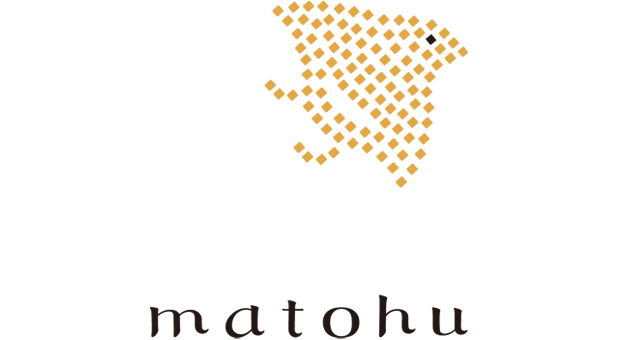 Designer
Hiroyuki Horihata / Makiko Sekiguchi
Designer Profile
Hiroyuki Horihata, after finishing Graduate School at the Doshisha University, and Makiko Sekiguchi, after graduating from the Kyorin University, both took the Men's Design course offered under the Apparel Design program in the Bunka Fashion College.
1998 After graduating, both worked for 5 years as pattern makers at COMME des GARCONS and Yohji Yamamoto respectively.
2003 Both resigned and moved to UK and started working for London designer Bora Aksu's 04-05 A/W collection.
2005 They launched matohu and started participating in JFW from 2006.
2009 They received the Mainichi Fashion Grand Prix New Designer Award and the Shiseido Sponsorship Award.
Brand Profile
[Established year] 2005

2005 Launched matohu. Started participating in JFW from 2006~ , and presented at the Tokyo Collection.
2008 Designed the uniform for the Japanese pavilion in the World Expo held in Zaragoza, Spain.
2009 Received the Mainichi Fashion Grand Prix New Designer Award and the Shiseido Sponsorship Award.
Presented at the Asia Fashion Federation Conference in Hanoi, Vietnam.
2011 Presented the 'matohu Beauty of the Keicho' exhibition at the Spiral Garden hall in Minami Aoyama.
2012 Held the 'matohu the Japanese Eye: Finding the Beauty Concealed in Everyday Life' exhibition in the 21st Century Museum of Contemporary Art, Kanazawa.
2013 Presented International Wool Mark Prize, Japanese delegate.
2020 Held the exhibition "The Japanese Eye" at Spiral (Tokyo)
Category
Men's & Women's / Ready To Wear, Shoes, Bags, Hats, Accessories and others
Contact
LEWSTEN co., ltd
Address

#301 Sansui Bldg. 3F, 1-35-17 Sekiguchi, Bunyko-Ku, Tokyo 112-0014, Japan

Tel

03-6805-0573

Fax

03-6805-0574

Email

Link
Press
Peach CO., LTD. / Chinatu Nakamura
Address

Villa Grolia 403- 2-31-7 Jingumae, Shibuya, Tokyo 150-0001, Japan

Tel

03-5411-2288

Fax

03-5411-6633

Email

Link
Shop
matohu Tsubakiyama
Address

#301 Sansui Bldg. 3F, 1-35-17 Sekiguchi, Bunyko-Ku, Tokyo 112-0014, Japan

Tel

03-6805-1597

Fax

03-6805-0574

Email

Link
Online Shop
matohu online shop
Tel

03-6805-1597

Fax

03-6805-0574

Email

Link