MOTO GUO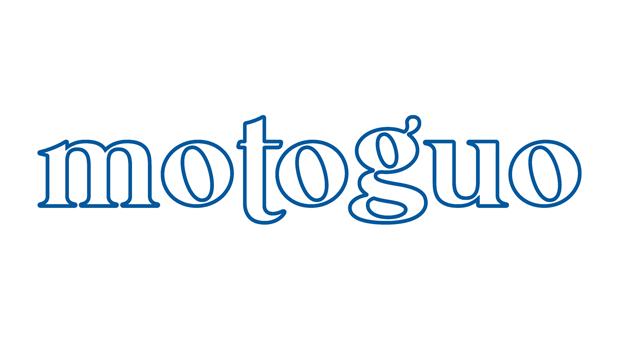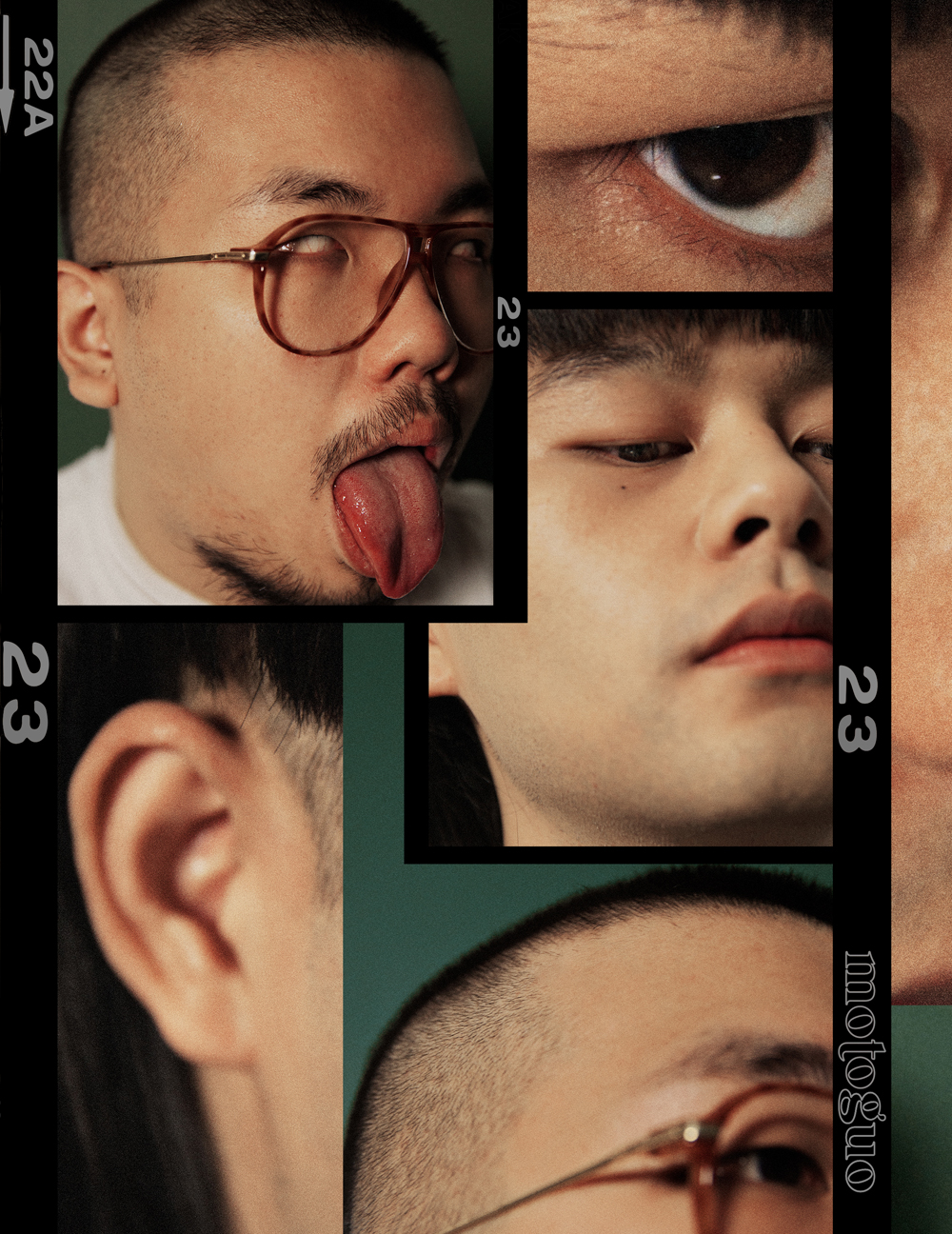 Designer
Moto Guo / Kinder Eng
Brand SNS

Designer Profile
■Moto Guo
Born and raised in Malaysia, Moto Guo is a fat bloke and a skeptic.

Growing up with double bass and violin, it was music school that shaped Guo's intuition and precision on minute details. Or perhaps his base note of narcissism and dark humor, unintentionally.

In 2013, Guo came into the scene with his graduate collection from Raffles College of Higher Education. His capsule collection, 'Out Like a Light' was a self-introductory project that reflects on true accounts of his personal experiences from the early years. He translated his mild clinomania into quilts and textures that stuck as his staples and made him known.

Guo took the two titles of 'Best Collection Award' and ' Best Academic Award' home.

But it was the editorial of the collection for Fucking Young! that first introduced him internationally. Guo was spotted by his early stockists from Japan and the United Kingdom whilst working creatively and temporarily with a Malaysia based designer label Yii. Both exhilarated and anxious by the optimistic response, he parted and started working individually.

In 2015, Guo co-founded his eponymous label with his business partner Jay, and appointed Kinder, his alter ego, as his personal assistant.

Guo's approach is direct and simple. He relates himself to his works, creating the sincerest form of expression and honesty, regardless of the motives. It could be a story, a message to his viewers or simply just an array of his love for lines and shapes. Each collection portrays traces of his character, where he executes them with sensibility in mind and a hint of cynicism above all else.

Guo is residing in Malaysia, at present.


■Kinder Eng
Kinder Eng is a Malaysian born idealist drenched in pastels, with fragments of Jenny Humphrey's fashion show tucked somewhere in his heart.

Quiet and reserved, Eng had always been exceptionally close to his two mothers. Trailing his mother to noisy saloons back in the late 90s while observing the girlie talks between his stepmother and stepsister were his earliest memories. He would be seated with colorful old-school fashion magazines or be watching sets of pretty china clinking. It would be those that intrigued him to be a creator of captivating garments that associate with vintage and romance.

Eng calls himself a dreamer and a genuine hopeless romantic.

In 2011, he was acquainted with Moto Guo. Guo was a senior to him when they were both in Raffles College of Higher Education, inspiring him all along. Eng regarded him his mentor and had yielded great respect for him, ever since.

In 2014, Eng presented his graduate collection 'You Made Me This Way', a showcase of what is known to be a series great styling of femininely structured pieces, pleats and wooden accessories. A metaphoric projection of the relationship he and his father shares, the collection was preppy, focused and somewhat disturbing like he intended. Eng's brief emotional ride won him the 'Best Collection Award'.

Eng became Guo's personal assistant right when Moto Guo was established. And it had been so since, until he was appointed as the second creative director in 2016.

Eng currently lives in Malaysia with Rubber, his French bulldog.
Brand Profile
[Established year] 2015

Moto Guo is an eponymous label, established since 2015.

Founded by Moto Guo, backed by his business partner, Jay and accompanied by his alter ego, Kinder.

Initially a menswear label, Moto Guo is the brainchild of Guo's endless yet detailed mindmap that pieces both his and Kinder's bits and bobs. Guo's particularity and sensitivity towards core functionality clashes Kinder's sentimental notions and visions in the oddest way.

Yet it works secretly for four seasons now, screening their mega perspective that is questionably off the grid. Their pieces gradually became a toy megaphone that discloses ironic messages to their audiences, both the favoured and otherwise. Their distinctive individualities mimic the hemispheres of the brain, as Guo is perceived as left-brained and Kinder being the right.


FW 2015 'A Litho Odd' // First collection ever. Presented in White Milano, Milan.

SS 2016 'But Do Not Blame Lulu' // Presented in Tranoi, Paris. First home runway show in Kuala Lumpur Fashion Week, Malaysia.

FW 2016 'The Pencil Pusher' // Selected as one of 'The Latest Fashion Buzz' in Pitti Uomo, Florence. Also presented during Shanghai Fashion Week, penetrating China for the first time.

One of the 23 shortlisted designers for the 2016 LVMH Prize for young fashion designers. First Malaysian designer to be shortlisted out of nearly 1,000 entries from more than 50 countries.

SS 2017 'Picnic in The Society' // Second home runway show in Kuala Lumpur Fashion Week, Malaysia. Presented during Shanghai Fashion Week, China for the second time.

International runway debut in Milan Fashion Week, Italy. Fully supported by Camera Nazionale della Moda Italiana (CNMI).
Category
Men's & Women's / Ready To Wear and Accessories
Contact
MOTOGUO
Address

35-M, Jalan PJU 5/20A, The Strand Kota Damansara, 47810

Tel

+603-7496-9425 / +6019-3333819

Fax

+603-9222-7222

Email

Link
Press
PR01. / Morii, Sasaki
Shop
Please Do Not Enter
Cuevolution
Dong Liang Shanghai
Dong Liang Beijing
The Feathered
Online Shop
Please Do Not Enter
Cuevolution
Snatchbook
Email

Link