NITZ SCHNEIDER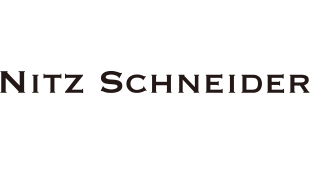 Designer Profile
Soon after I graduated from Tokyo Mode School in 1999, I left Japan for France and started my fashion design career at Ora-ito France. In 2002 I returned to Tokyo and joined Fackdelic (now Baroque Japan Limited). I was instrumental in launching numerous brands via the company. In 2007 I moved to Hong Kong and since have worked in the fashion industry acting as a bridge between Tokyo and Asia. In 2012 I have launched "NITZ SCHENIDER" in cooperation with M.I.C. Company.
Brand Profile
The base for the new brand "NITZ SCHENIDER" is strategically located in Meiji Street, Harajuku in Tokyo, targeting specifically the fashionable people at the middle zone between Shibuya and Harajuku. The brand has been inspired by and conceived as a stark contrast to the chaotic noise of the city. By fusing various kinds of material, colours, and styles, the brand is an unique style of its own. Casual and basic elements are added in the designs, some are added with touch of "playfulness" that is suitable for many scenes of your life.
Category
Lady's & Men's / Clothing, Shoes, Bags and Accessories
Contact
MIC co.,Ltd.
Address

Harajuku KY Bldg. 5F 6-29-3 Jingumae, Shibuya-ku, Tokyo 150-0001 JAPAN

Tel

03-5778-6168

Fax

03-5778-6866

Email

Link
Press
MIC co.,Ltd.
Address

Harajuku KY Bldg. 5F 6-29-3 Jingumae, Shibuya-ku, Tokyo 150-0001 JAPAN

Tel

03-5778-6168

Fax

03-5778-6866

Email
Shop
LOVELESS / GILDPRIME
BAYCREWS (SPICK AND SPAN)
KITSON TAIPEI
UTT BEIJING