NOMA t.d.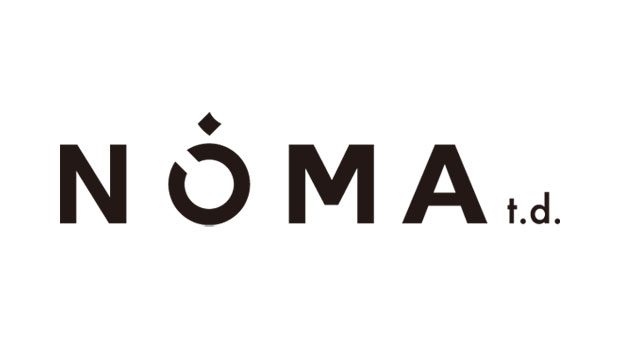 Designer
Masako Noguchi / Takuma Sasaki
Brand SNS

Brand Profile
[Established year] 2005

The "NOMA t.d." Collection is Designed by Masako Noguchi and Takuma Sasaki.

Masako Noguchi graduated with a BA in theory of design at Musashino Art University in Tokyo. She then moved to the U.K. where she was awarded a BA in textile design by Chelsea College of Arts in 2003. Since she was in university, she started designing textiles for a number of fashion labels.

Takuma Sasaki ran his own boutique in Tokyo, has travelled extensively, visiting Paris, London and New York in search of talented young designers.He has also designed and marketed his own fashion line in Tokyo.
In 2005 Noguchi and Sasaki established their collaborative label "NOMA t.d." combining their talents, experiences, and knowledge of design. They produce their own textiles by handcrafting unique graphics used in the creation of their garments.

They put effort into Art as well as fashion. They have curated a valiety of exhibitions of artists at their design studio in Tokyo and published an art book. Noguchi has also exhibited her work of screenprint in art galleries. The book of Noguchi's work「Between Line And Pattern」was published in 2017(by SO1). There are exhibitions of Noguchi will be shown in Tokyo and overseas in 2019.

The "NOMA t.d." collection continues to evolve, with attention to detail and a free interpretive style. "free interpretation creates new style."
Category
Men's & Women's / Ready To Wear
Contact
NOMAbloc co.,ltd.
Address

3-12-4, Hiroo, Shibuya-ku, Tokyo 150-0012, Japan

Tel

03-6427-3696

Fax

03-6730-2911

Email

Link
Press
NOMAbloc co.,ltd.
Address

3-12-4, Hiroo, Shibuya-ku, Tokyo 150-0012, Japan

Tel

03-6427-3696

Fax

03-6730-2911

Email

Link