RITSUKO SHIRAHAMA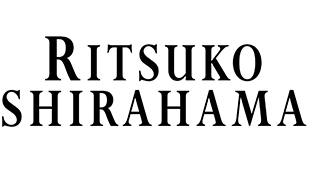 Designer
RITSUKO SHIRAHAMA
Designer Profile
1979 Graduated from SEIKEI University,specializing in English-American literature 1980 Graduated from Vantan Design Institute
1984 Debuted under her own name[RITSUKO SHIRAHAMA]
1988 Participated in the Tokyo Collection
1995 First presentation at "ATOMOSPHERE"in Paris
1999 Opened RITSUKO SHIRAHAMA direct store in Daikanyama
2008 Opened [Front yard]direct store in Hiroo
Brand Profile
[Established year] 1984
When a Hollywood movie star was asked by an interviewer what his ideal type of woman was like, he answered,
"Every woman has her own charm.So, I would say every woman is my ideal."
This could be true, and it might be a smart way of answering.
However, we sometimes across a woman who emanates a different glow from others.
For some reason, even time seems to move slowly and beautifully around her.
It's a woman of luxury whose way of living and theory of happiness
show in her very presence.
What we are dreaming of is that more and more women of luxuay wearing our clothes will appear.

Category
Women's / Clothing, Shoes, Bags, Accessories and others
Contact
ALMOND EYE CO.,LTD.
Address

Hagiwara bldg, 1-2-2 Hiroo, Shibuya-ku, Tokyo zip150-0012

Tel

03-5420-6500

Fax

03-5793-3228

Email

Link
Press
RATTAN SEVEN COMMUNICATION Co.,Ltd. / Ms.Toshiko Tsujimura
Address

4F 2-13-1 Ebisunishi, Shibuya-ku, Tokyo zip150-0021

Tel

03-3770-7177

Fax

03-3770-7170

Email

Link
Shop
Front yard
Address

Hagiwara bldg,1F 1-2-2 Hiroo, Shibuya-ku, Tokyo zip150-0012

Tel

03-5420-6501

Fax

03-5420-6501

Email

Link