SANSAI SAITO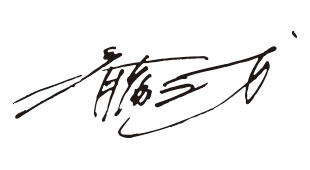 Designer Profile
Born in Kyoto,which is the center of Japanese Kimono pruduction,as a son of a famuous dyer,Saizaburo Saito.Sansai Saito who became a leading modern artist, was born into the ideal enviromnet in which develops his original fabric dying talent.
Brand Profile
[Established year] 1961
Sansai Saito believes that the real value of Kimono is realized only when they are worn in daily life."The Kimono used to be associated with such things as old temples in Kyoto or tea ceremonies. But now Kimono is worn in an environment which is greatly influenced by Western tradition. If we stick to old designs, the Kimono could become obsolete.When I dye Kinomo,I always keep in mind what are the modern needs and concepts of beauty"
Category
Women's & Men's / Kimonos, Accessories, Others
Contact
SANSAI CO.,LTD.
Address

43 Izumoji Tawara-Cho,Kita-Ku,Kyoto-Shi, Kyoto, 603-8135.JAPAN  

Tel

075-256-2011

Fax

075-256-2013

Email

Link
Press
Prospere.,ltd / Ms. Keiko Sato
Address

2-31-1 Jingumae, Shibuya-Ku, Tokyo, 150-0001, JAPAN  

Tel

03-5785-3848

Fax

03-5785-3847

Email

Link
Shop
KENMA ×JOTARO SAITO ROPPONGI HILLS SHOP
Address

1F Roppongi-Keyakizaka-ST, ROPPONGI HILLS, 6-9-1, Roppongi, Minato-Ku, Tokyo, 106-0032, JAPAN

Tel

03-3796-1011

Fax

03-3796-1013

Email

Link
Online Shop
JOTARO SAITO WEB SHOP
Tel

075-256-2011

Fax

075-256-2013

Email

Link