SARTOGRAPH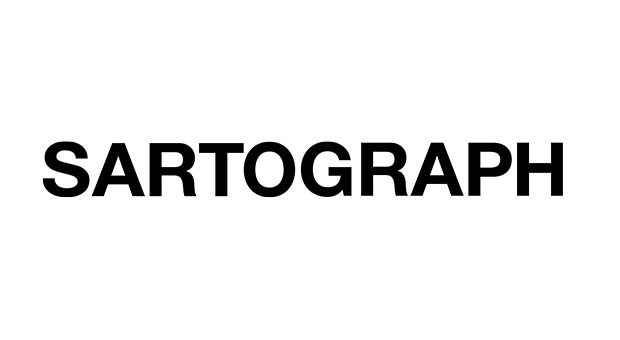 Designer
Shinsuke Nakano
Brand SNS

Designer Profile
Shinsuke Nakano studied fashion design at Central Saint Martins in London after completing an art history degree at Doshisha University in Japan. When he was in the CSM MA Fashion Womenswear course, he won Alexander McQueen's Sarabande Scholarship, whose jury included Andrew Bolton, the head curator of the Metropolitan Museum of Art's Costume Institute in New York. Shinsuke worked as a residence fashion designer at the Sarabande Foundation after graduation. He was also awarded a two-year-long scholarship by the Japanese Government's arts council (Bunkacho) to research tailoring and menswear while he was in CSM's PhD course. In 2020, he launched his fashion label SARTOGRAPH in Tokyo.
Brand Profile
[Established year] 2020

SARTOGRAPH is a Tokyo-based fashion design label founded by Shinsuke Nakano in 2020. Our main goal is to empower creatives through offering modern outfits which incorporate tailoring, work-wear and minimalist aesthetics. Our design is based on Shinsuke Nakano's knowledge in contemporary art and tailoring techniques as well as the lifestyles of his friends who are artists and designers living in London.
Category
Men's & Women's / Ready to Wear
Contact
ZeroNine Inc.
Address

2F, 1-9-2, Hamamatsucho, Minato City, Tokyo 105-0013

Tel

+81 (0)3-6384-5655

Email

Link
Press
ZeroNine Inc. / Rin Suzuki
Address

410, 8-5-5 Akasaka, Minato City, Tokyo

Tel

03-6384-5655

Email

Link
2023 S/S LOOK & MOVIE
© 2022 ZeroNine Inc. All Rights Reserved.
Shop
RESTIR
Address

9-6-17, Minato City, Akasaka, Tokyo 107-0052

Tel

+81 (0)3-5413-3708

Email

Link
jurk tokyo
Address

VORT Minami Aoyama Ⅰ, 6-7-2 Minami Aoyama, Minato City, Tokyo 1070062

Tel

03-6450-5111

Email

Link
jurk
Address

Tokusan Bldg. 3F 301, 3-18-17 Marunouchi Naka City, Nagoya-shi, Aichi 460-0002

Tel

052-253-6562

Email

Link
Online Shop
SARTOGRAPH ONLINE STORE
RESTIR
jurk tokyo
jurk
2023 S/S Schedule
SEP. 01, 2022
12:30

Online

SEP. 05, 2022 - SEP. 07, 2022
11:00 - 20:00

gallery tentplant

*By invitations only.