SEVESKIG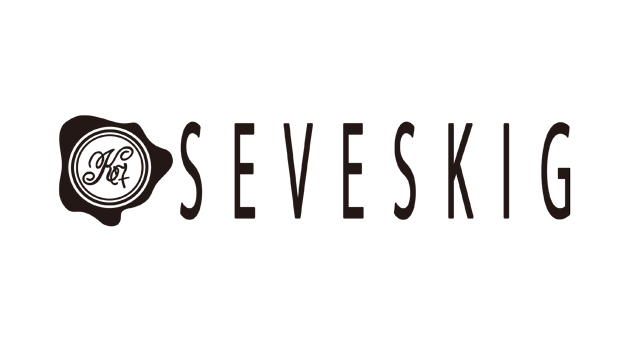 Designer Profile
After graduating Tokyo MODE GAKUEN College of Fashion & Design in 2002, Takanori Nagano started
working for major apparel productions and domestic brands in Japan. His true passion & dedication
towards fashion continued and his long-awaited fashion brand SEVESKIG was launched in 2012, first
debut from A/W Collection. In 2018, Takanori has proudly won the TOKYO NEW DESIGNER FASHION
GRAND PRIX (Professional Category) and became an official business supported designer. After 8 years
of releasing continuous collections and various collaborations, Takanori has established his own
company NOA inc. to seek & challenge his unveiled potential.
Brand Profile
[Established year] 2012

Based on many experience via. mainstream and subculture, the designs questions the reality of the
world that changes rapidly everyday. Specializing in leather products, the custom order features unique
pieces that are sewn by hand.
Category
Men's Ready To Wear,Motorcycle wear,Shoes,Bags,Hats,Accessories
Contact
NOA.inc
Address

Park Nova Jingumae 1F 2-33-5 Jingumae, Shibuya-ku, Tokyo

Tel

03-6447-0443

Fax

03-6447-0443

Email

Link
Press
NOA.inc/TAKANORI NAGANO
Address

Park Nova Jingumae 1F 2-33-5 Jingumae, Shibuya-ku, Tokyo

Tel

03-6447-0443

Fax

03-6447-0443
Shop
7.S.K.L Lab
Address

Park Nova Jingumae 1F 2-33-5 Jingumae, Shibuya-ku, Tokyo

Tel

03-6447-0443

Fax

03-6447-0443

Email

Link
2022 A/W Schedule
MAR. 14, 2022
20:00

Online