SOMARTA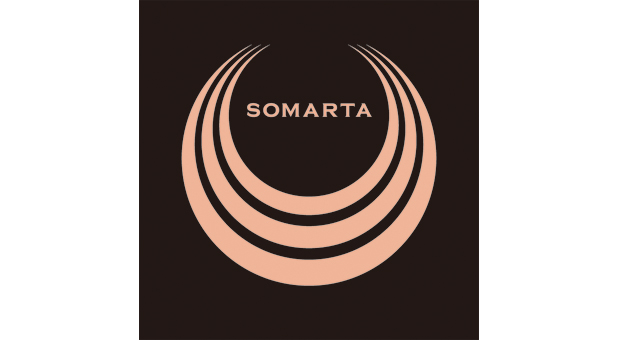 Designer Profile
Hirokawa introduced the bodywear line, Skin Series under the concept of "possibility of clothing on the body" in 2006. SOMARTA has been presented at JFW since '07 S/S. In 2007, she won the NEWCOMER'S PRIZE at MAINICHI FASHION GRAND PRIX. In 2008, her installation work and new furniture collection were shown at 2008 Canon NEOREAL Exhibition at Milano Salone. She has presented installation pieces at iQ×SOMARTA MICROCOSMOS Exhibition in collaboration with Toyota's iQ, the micro-premium car at DESIGNTIDE TOKYO 2008.
Brand Profile
[Established year] 2006
In September 2006, Hirokawa released a body wear series called 'Skin' whose concept is 'the possibilities of apparel for a body', releasing 2007 S/S collection during Japan Fashion Week in September. Hirokawa won the 25th Mainichi Fashion Grand Prix New Comer's Prize and Shiseido Sponsorship Award in Aug 2007.
In April 2008, she entered her installation works "Secret Garden" and "ENGRAVER"which features digital technology for Milano Salone 2008 Italy TRIENALE Design Museum as an artist from Canon [NEOREAL] Exhibition , and she also released interior furniture "Skin + Bone Chair" for the exhibition. Hirokawa exhibited her Concept Car and installation works in October at [iQ X SOMARTA MICROCOSMOS] Exhibition collaborating with TOYOTA.
Category
Women's / Ready To Wear, Accessories and others
Contact
SOMA DESIGN
Address

Kamiya House 3F 2-1-2, Hatsudai, Shibuya-ku, Tokyo, 151-0061, JAPAN

Tel

050-1079-1589

Fax

050-1079-1589

Email

Link
Press
ESTEEM PRESS / Ms. Junko Naito
Address

3F Suzumaru Daikanyama Bldg. 4-3 Sarugakucho, Shibuya-ku, Tokyo, 150-0033, JAPAN

Tel

03-5428-0928

Fax

03-5428-0929

Email

Link
Shop
SEIBU Shibuya A-BLDG. 4F Just in Mode
Address

21-1, Udagawa-cho, Shibuya-ku, Tokyo 150-8330 JAPAN

Tel

03-3462-0111

Link
SEIBU Ikebukuro 4F
Address

1-28-1, Minami ikebukuro, Toshima-ku, Tokyo 171-8569 JAPAN

Tel

03-3981-0111

Link
STUDIOUS
Address

Shibuya PARCO Part1, 15-1, Udagawacho, Shibuya-ku, Tokyo 150-0042 JAPAN

Tel

03-6427-0333
Online Shop
ZOZO STROKE – ZOZOTOWN
nuan +