Sretsis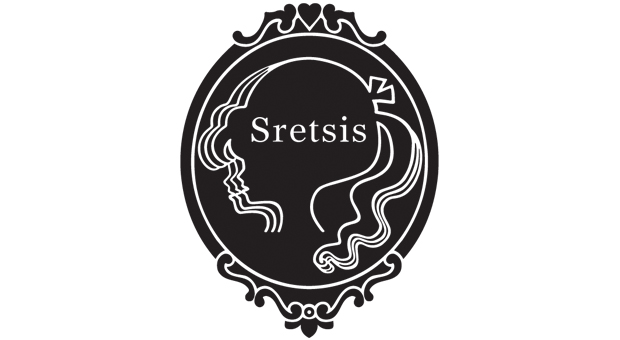 Designer
Pim Sukhahuta
Brand SNS
Designer Profile
Pim Sukhahuta's career started before she knew it, having just an overnight to decide to open her first boutique while she was still a junior at Parsons School of Design. Quickly she became noticed for her feminine yet quirky design using whimsical prints on delicate fabrics and twisting the classics from a new perspective. Under Pim's helm, Sretsis has moved from strength to strength, and the ubercool, international celebrities and media darlings have also taken an appreciative note. Zooey Deschanel, Katy Perry, Rachel Bilson, Beyonce Knowles, Paris and Nicky Hilton have been spotted wearing Sretsis.
Brand Profile
[Established year] 2002
From an eccentric New York apartment, strewn with clothes, Sretsis sisters have come a long way. From sewing her younger sister's prom dress, Sretsis' creative director Pim Sukhahuta has gradually moved to the forefront of the fashion world with extensive press recognition and stockists worldwide. From a close-knit sisterly unit, Sretsis, "sisters" spelled backward, now continues to leave lasting impressions without ever losing their offbeat passion or compromising their long harnessed visions.

Officially started in 2002, Parsons School of Design graduate Pim materialized her childhood role-play of dressing her sisters into an international brand favorited by well known names. Elder sister Kly, with a degree in magazine publishing, oversees all marketing-related affairs while the youngest Matina completes Sretsis with her accompanying Sretsis jewelry line.

Noted for the signature quirks and subtle cheeks, Sretsis thrives on stubborn sweetness and rebellious spirits that are translated onto their designs. Sretsis shines brightly through dream-like silhouettes and dark humored prints disguised, sometimes unnoticed, as a wide-eyed innocent take on age old femininity.

Sretsis' collections read like an adventurous autobiography as they take inspirations from those around them and what captures their flight of fantasy at a certain period of time, turning them into design manifestations on fabrics.

Sretsis also offers a modern twist on classic elements and cliches through proportional adjustments and carefully crafted materials, but never with direct reinterpretations. Besides trademark whimsical prints, Sretsis proudly boasts progressive textile development, always steering towards constant avant-garde experimentations. Techniques such as embroidery and applique are given facelifts and mischievous wits, achieving fresh yet elegant
perspectives.

No matter how far Sretsis has come, the three sisters still hold on tightly to that childhood ideology and loving sisterhood, where it all began. Never obvious, often grinning, always look for your inner Sretsis girl.
Category
Women's / Ready To Wear, Shoes, Bags, Hats and Accessories
Contact
Sretsis Co.,Ltd
Address

37/85 M.1 Chaengwattana Rd, Klonggluea Pakkret Nonthaburi 11120 Thailand

Tel

+66(0)2 980 8666

Fax

+66(0)2 980 8777

Email

Link
Press
H3O Fashion Bureau / Yuka Noguchi
Address

Villa Bianca 701, 2-33-12 Jingumae, Shibuya-ku Tokyo 150-0001 Japan

Tel

03-6438-9710

Fax

03-6438-9713

Email

Link
Shop
Sretsis Flagship
Address

Central Embassy: L2-09 Ploenchit Rd, Pathumwan, Bangkok 10330

Email

Link
Sretsis Inn
Address

3-15-15 Minami Aoyama,Minato-ku, Tokyo 107-0062 Japan

Email
Isetan Osaka
Address

530-8558 3-1-3 Umeda Kita-Ku Osaka-Shi, Osaka-Fu Japan

Tel

643-013-825
Lula Rock
Address

390 Orchard Rd #02-07 Palais Renaissance 238871 Singapore

Tel

+9714 346 3393

Fax

+9714 346 3383

Email

Link
Sauce
Address

Villa No.332-1195 Al Wasl Rd., Jumeirah 1st Dubai, UAE

Tel

+9714 346 3393

Fax

+9714 346 3383

Email

Link
Online Shop
Maximillia
Tel

+61 8 9316 9346

Email

Link
Tel

03-6438-9710

Email

Link