tenbo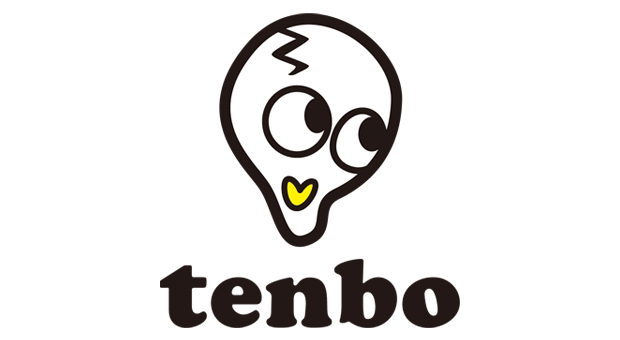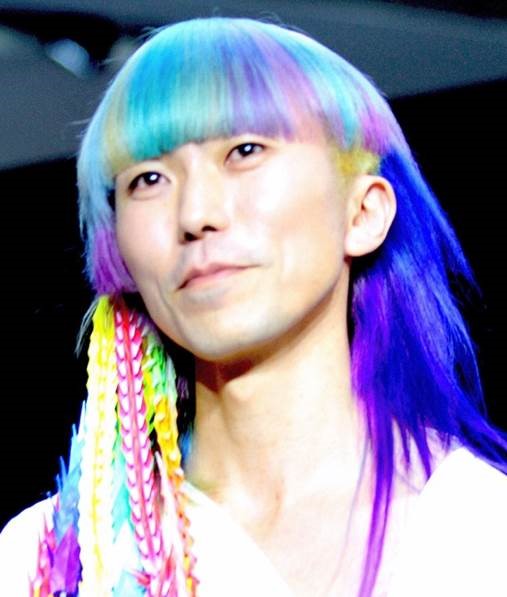 Designer
Takafumi Tsuruta
Designer Profile
1981: Born in Chiba.
2003: Graduated from Bunka Fashion College. He joined Co. HirokoKoshino. Engage in business license and Fashion show staff studied under designer Hiroko Koshino. Then, worked in children's clothing ODM company as a designer.
2012: Showroom design of JVC Kenwood Corporation design.

2015: Tenbo design firm established
March:Mercedes-Benz Fashion Week TOKYO 2015 A/W
└ and appointed the theme "DREAM" disabilities model and a healthy person model at the same runway. For the first time in Japan.
July
・At Shibuya Hikarie, it was on stage as a special lecturer of super welfare exhibition.
└ of People Design Institute organized the exhibition in the near future welfare equipment. Experience can be events.Of this symposium, representatives designer Tsuruta is on stage as a presenter
August
・Mitsubishi Electric sponsored. Representative designer Tsuruta is participating in the Future session
・Miss British Empire costume offer
└ Miss contest, which was held in the United Kingdom. And created a parent-child four dress of Shanghai representative.
September
・NHK Baribara sponsored fashion show "Barikore" participation └ Grand Front Osaka held, Oshikiri Moe and, familiar Tamaki Yukinori in Baribara, costume provides a model of five people in total
October
・Mercedes-Benz Fashion Week TOKYO (2016 S/S collection)
└ theme "1945" after the war in '70 Japan.It was sent to the world the fashion show wish for peace.
・To participate in the 「sport of Heart」
└in Yoyogi gymnasium. People with disabilities and able-bodied person to enjoy together "sports × culture" event. It provided a fashion show of costumes.
November
・Shibuya Hikarie the podium as a special lecturer of super welfare Exhibition
└ of People Design Institute organized the exhibition in the near future welfare equipment. Experience can be events.Of this symposium, representatives designer Tsuruta is on stage as a presenter
・To participate in the challenged-festiva
└ held in Hibiya Park. "Cultural festival to create together the people with disabilities and able-bodied person" to participate in the fashion show in this event.
· EenaBo Jewelry and collaboration fashion show at Shinjuku bar
Tenbo has held exhibitions and at Kichijoji

2016
January
・The costumes provided to Miss Tourism
└ Miss contest, which was held in Malaysia
February
・Held in Bulgaria.Miss contest "Lady Universe"Dress provided to Japan representative model
・Participate in Rerado-Bibliotheque 2016
└Specialist and talk session of each industry. The theme is "Peace"
Brand Profile
[Established year] 2015

To all the people of the world…
Tenbo offers fashion with zero prejudice—clothing that warms people's hearts and puts smiles on their faces regardless of age, nationality or gender.
I've noticed that in our society, there is surprisingly little clothing that is both "fashionable" and "functional." Clothing like that for care workers and people with physical disabilities puts functionality first. It isn't fashionable and doesn't seem to include many options in terms of design.
Tenbo is based on the concept that "Fashion should be something that everyone can enjoy." I take this to be my mission as a designer.
I also really want to promote clothing that anyone can wear to feel stylish, and that's why I launched the Tenbo brand.
Tenbo debuted its collection at Mercedes-Benz Fashion Week TOKYO in March 2015. Along with professional models, we featured people with disabilities as models to show off designs that can be enjoyed by anyone regardless of physical ability. Our runway show made a big splash, not just at the event, but worldwide.
Tenbo aims to be a brand that uses fashion to spread smiles and happiness around the world.
Brand icon is a character called Yomi-chan.
Skull motif.
This is the skull of a symbol of death, but death will visit always.
And also reborn celebrated the death received a raw in this world.
Death and you want is intended to welcome beautifully gently rather than ones fear.
We also wanted to be a generous brand accept death.
Category
Men's & Women's / Ready To Wear, Bags, Accessories and others
Contact
Tenbo Design office
Address

Akatsuki Manshon403, 2-4-2  Kichijoji Honcho, Musashino-shi, Tokyo,

Tel

0422-27-2344

Fax

0422-27-2344

Email

Link
Press
Tenbo Design office / Ms. Iwasaki
Address

Akatsuki Manshon403, 2-4-2  Kichijoji Honcho, Musashino-shi, Tokyo,

Tel

0422-27-2344

Fax

0422-27-2344

Email

Link
Online Shop
tenbo
Address

Akatsuki Manshon403, 2-4-2  Kichijoji Honcho, Musashino-shi, Tokyo,

Tel

0422-27-2344

Fax

0422-27-2344

Email

URL