TODD SNYDER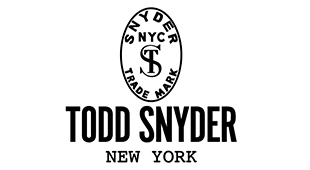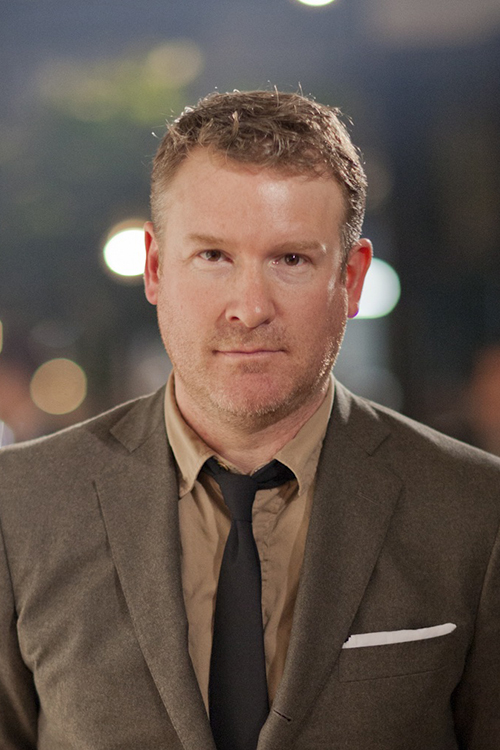 Designer Profile
Born and raised in Ames, Iowa, Todd Snyder grew up idolizing the style of America's great rakes and rogues —Cary Grant in North by Northwest, Steve McQueen in Bullitt, and, of course, Jack Kerouac is. It's only natural that he would study their looks and seek to create them anew one day. After all, as his grandmother once told him, the rag trade was in his bones — in Dutch, Snyder means tailor, or "one who made outer gourmets."

So in the fall of 1989 the aspiring designer headed off to Des Moines, where he offered his services at Badowers, a renowned local haberdashery that hired him on as a tailor's assistant. For the next three years he pinned suits, ripped seams, and learned the art of cutting and sewing to the point where he could make his own oxfords, vests, and trousers — a trait that would come in handy the following year when he moved to New York and interned at Joseph Abboud. By wearing his own designs, smart looks hewn from choice deadstock fabrics he got on the cheap in the Garment District, Snyder caught the eyes of Abboud's menswear designer, who soon had the young Midwesterner sketching shirts and ties for the label.

Though he had visions of starting his own brand at the time, Snyder got some offers he couldn't refuse: designing men's sportswear at J.Crew, followed by a stint doing the same for Gap, then outerwear for Ralph Lauren. By 2000, Gap hired him back as the director of menswear, and when Mickey Drexler made the jump from Gap to J.Crew in 2004 he tapped Snyder to head up the men's line. Over the next four years Snyder turned the preppy stalwart into a hub for sartorial gents by introducing formalwear, sourcing better fabrics from top mills, unveiling the brand's 10 Easy Pieces campaign — detailing the essentials of classic wardrobe like a simple white oxford, a well-fit black blazer, or an iconic trench — as well as launching a slew of collaborations with heritage brands like Timex, Red Wing, Thomas Mason, and Alden that culminated in the opening of the brand's popular Liquor Store men's boutique in 2008.

On the crest of that wave, he left J.Crew to design his own collection. Inspired by old school British style and the effortless cool of Hollywood icons, Snyder returned to his roots with a casual collection of American classics that are marked by an assured attention to detail. From built-to-last selvedge chinos and stonewashed Loro Piana cashmere sweaters to three-piece TKwool suits and a luxe iteration of a leather coat once worn by James Dean, the line invokes a crisp New York sensibility set against tailoring flourishes often reserved for Savile Row and Jermyn Street. And of course, it wouldn't be Todd Snyder without a little dose of Iowa's rustic charm.
Brand Profile
[Established year] 2011
Todd Snyder debuted at Fall Winter 2011 New York Fashion Week with the thesis to reinvent modern gentlemen's wardrobe, and the label gained prominence from international press and retailers such as the Bergdorf Goodman and Barney's New York. Snyder opened his first stand-alone store Todd Snyder Townhouse in Shibuya, Tokyo in 2014, and the following year saw openings of Todd Snyder Library in Osaka and Kyoto Fujii Daimaru corner. Snyder's design motto is, as his idol Hardy Amies once said, "A man should look as if he had bought his clothes with intelligence, put them on with care, and then forgotten all about them."
Category
Men's / Clothing, Shoes, Bags, Hats, Accessories and others
Contact
ANGLOBAL
Address

2-1-1 Shibuya Shibuya-ku Tokyo 150-0002

Tel

03-5467-7874

Fax

03-5467-7826

Email

Link
Press
ANGLOBAL / Motoki Kinebuchi
Address

2-1-1 Shibuya Shibuya-ku Tokyo 150-0002

Tel

03-5467-7870

Fax

03-5467-7843

Email
MN TOKYO / Maya Nago
Address

President Minami Aoyama #202, 4-13-1 Minami Aoyama Minato-ku Tokyo 107-0062

Tel

03-6804-5153

Fax

03-6804-5153

Email
Shop
TODD SNYDER TOWNHOUSE
Address

6-18-4 Jingumae Shibuya-ku Tokyo 150-0001

Tel

03-6418-6076

Fax

03-6418-6076

URL
TODD SNYDER LIBRARY
Address

1F E-ma 1-12-6 Umeda Kita-ku Osaka-shi Osaka 530-0001

Tel

06-6454-1260
TODD SNYDER FUKUOKA in Dice & Dice
Address

2F DXD bldg 2-1-43 Imaizumi Chuo-ku Fukuoka-shi Fukuoka 810-0021

Tel

092-722-4877
Online Shop
TODD SNYDER ONLINE STORE