YUKIHERO PRO-WRESTLING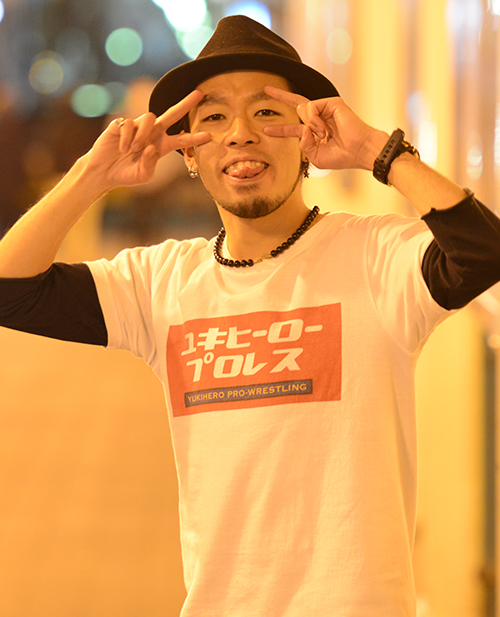 Designer
Yukihiro Teshima
Designer Profile
He long for "HERO" and "Pro-Wrestling" when he was a child.
He started "YUKIHERO PRO-WRESTLING" at the same time independent as a stylist.
He also designs costumes for movies, theater, idol groups, professional wrestlers and collaboration with Tsuburaya Productions, Tower Records and more.
Tokyo New Designer Fashion Grand Prix Professional category elected in 2012 and 2015.

Brand Profile
[Established year] 2012
Concept is "The clothes that make you a hero for somebody."
We put pro-wrestling and hero into the bottom of our design source, and develop them into fashion.
We try to have people enjoy our brand as entertainment.
All products are made in Japan.

Category
Men's & Women's / Ready To Wear, Hats and others
Contact
RING FEELING LLC
Address

#401 Kinoshita Bldg, 2-10-5, Misakicho, Chiyoda-ku, Tokyo 101-0061, Japan

Tel

03-5829-6157

Fax

03-5829-6157

Email

Link
Press
RING FEELING LLC / Ms. Yutori Tachibana
Address

#401 Kinoshita Bldg, 2-10-5, Misakicho, Chiyoda-ku, Tokyo 101-0061, Japan

Tel

03-5829-6157

Fax

03-5829-6157

Email

Link
Shop
REBLICHAL
Address

4F Kinoshita Bldg, 2-10-5, Misaki-cho, Chiyoda-ku, Tokyo 101-0061, Japan

Tel

03-5829-6157

Fax

03-5829-6157

Email

Link
Online Shop
REBLICHAL
Tel

03-5829-6157

Fax

03-5829-6157

Email

Link