Yukiko Hanai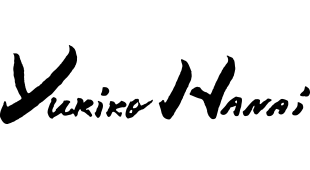 Designer
Yukiko Hanai Design Team
Designer Profile
Yukiko Hanai is run by the design team with her philosophy and heritage.

Brand Profile
[Established year] 1999

KOFUKU - Created and continually refined by HANAI
Forty years have passed since the first YUKIKO HANAI pret-a-porter collection was created in the design studio and atelier of our head office in the center of Tokyo.
Fashion designer Yukiko Hanai stands at the center of professionals specializing in design, patternmaking, and textiles who are always working in this same setting to bring her vision to life.
Beautiful things are continually brought to life, with the origin never changing.
This is YUKIKO HANAI.
Category
Women's / Clothing, Bags, Hats, Accessories and others
Contact
HANAI & Co.Ltd.
Address

Kusano Bldg.2F, 3-9-4 Ginza, Chuo-ku, Tokyo 104-0061, JAPAN

Tel

03-6738-4873

Fax

03-6738-4874

Link
Press
C'est chouette Co., Ltd. / Ms. Mitsuki Suzuki
Address

 46-23 Oyama-cho, Shibuya-Ku, Tokyo 151-0065, JAPAN

Tel

090-3100-0774 / 03-3460-3084

Fax

03-3640-3083

Email

Link
Shop
Yukiko Hanai Ginza
Address

Ginza 4chome Tower. 1F 4-9-13 Ginza, Chuo-ku, Tokyo 104-0061, JAPAN

Tel

03-6264-0874

Fax

03-6264-0874