ZIN KATO x Yuki Mitamura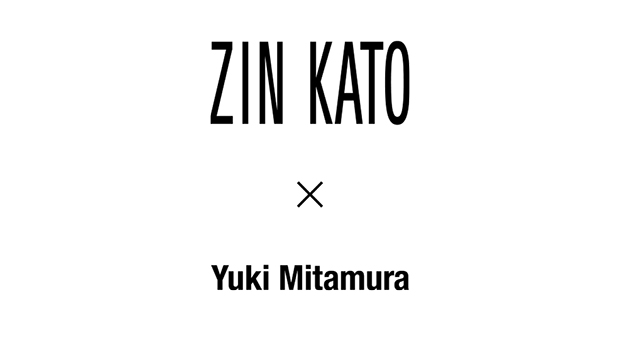 Designer
Zin Kato / Yuki Mitamura
Brand SNS

Designer Profile
ZIN KATO
Awarded the "So-en Prize" upon graduation from the Fashion Design Department of Bunka Fashion College.
Establishes ZIN in 1975.
Opens its first overseas retail store in LA in 2001 along with launching the ZIN KATO brand.
Participates in the NY coterie in 2004 and the Tokyo collection in 2005.
Invited by the Chongqing government (China) to hold an exhibition in 2007.
Invited by China Guangdong TV in 2009 and broadcasted a collection throughout China.
Holds the first ever fashion show in the Northern islands of Kunashir in 2009.
In 2010 holds a fashion show in the Northern islands of Kunashir and Etorofu. Participates in Mercedes-Benz Fashion Week 2016S/S in Malaysia and Won the grand prize.The title is Asia's Most Influential Desinger .


Yuki Mitamura
Yuki graduated from Tokyo University of the Arts, Department of Design in 2007. After graduating, she became an independent designer, web engineer and digital creator. Her expertise is in digital imaging and visual research.
Brand Profile
[Established year] 2021

A collaboration project between ZIN KATO and leading digital creator Yuki. The project will fuse the world of ZIN KATO with drawings and sculpture.
Category
Women's / Ready To Wear
Contact
ZIN Co., Ltd.
Address

8-31-1 Kinuta Setagaya Tokyo

Tel

81-3-6805-8205

Fax

81-3-6805-8206

Email

Link
Press
ZIN Co., Ltd. / Masumi Franklin
Address

8-31-1 Kinuta Setagaya Tokyo

Tel

81-3-6805-8205

Fax

81-3-6805-8206

Email

Link
Shop
ZIN KATO SALON
Address

8-31-1 Kinuta Setagaya Tokyo

Tel

81-3-6805-8205

Fax

81-3-6805-8206

Email

Link