Style
Selected by2014 S/S
Misha Janette
Fashion director, journalist, "Tokyo Fashion Diary" blogger
Selected Style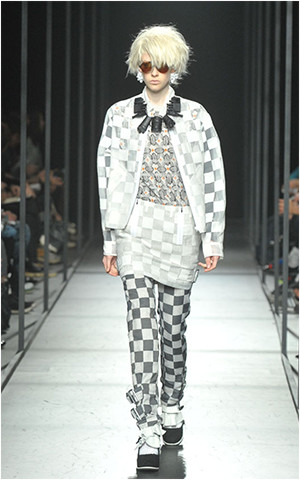 FACETASM is somewhat like a dark horse in TOKYO Fashion Week, as it has taken over as the de facto collection to see every season now. Each of their pieces work alone to be unique, and yet the brand remains committed to it's own concept even after evolving each time. These are pieces that I really want to wear.
It's no surprise that this top brand also has the best styling among those in TOKYO Fashion Week. The balance of originality with a mastering of layering, as well as their superb use of accessories give a sense of adventure and excitement.
Brand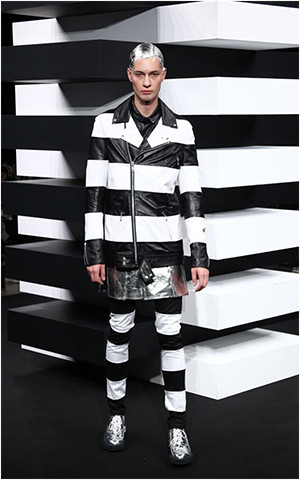 Last season was the first time many of us saw this brand, and I see that it really understands the importance of having unique but wearable clothing while not being afraid to drum up some buzz. I am definitely looking forward to seeing more.
There's something so inherently cool in these simple, graphical designs...it makes even me as a woman want to try them on even though they're a men's brand. That's quite powerful!
Brand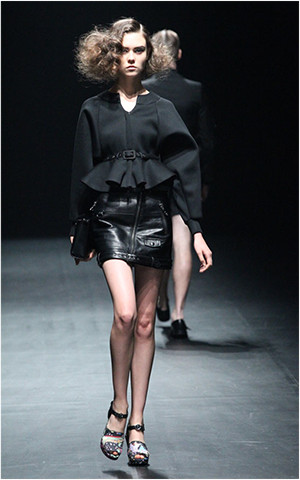 This dark and edgy look is great for fashion fans. The designer, Masanori Morikawa, is young and cool, with a vibe like a Japanese Alexander Wang. I am definitely a fan!
The brand mixes cool rock elements with an elegant side for the perfect yin-yang balance. I think Dada can really cross the borders of Japan and do well outside of it, too.
Brand
Recommended Items
This hamburger bangle and junk food necklace are a god-send!

The wearable dress is chic and also has a unique silhouette to boot
Curator's Profile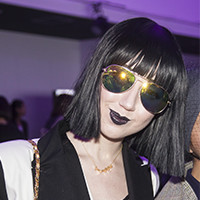 Misha Janette
Fashion director, journalist, "Tokyo Fashion Diary" blogger
Born and raised in the US and based in Tokyo since 2004. Named by Business of Fashion as one of "500 people shaping the global fashion industry". Turned off by the stereotypical idea of an American studying fashion in NYC, Misha opted to move far east, graduating from Tokyo's prestigious Bunka Fashion College which counts Yohji Yamamoto and Tsumori Chisato as graduates. She fell into fashion journalism upon graduation and had been lead fashion writer for The Japan Times newspaper for seven years as well as contributor to style.com, Numero TOKYO, *wallpaper, Vogue Girl, The Guardian UK, Kyodo News and now has regular colums at magazines SOEN and AnAn, among others. As a recognized fashion expert, Misha lectures at Universities across Tokyo. She is also a sought-after fashion director who recently worked with Nicki Minaj in Japan and on costumes for her Roman Reloaded world tour as well as her mini online magazine Tokyo Mode Diaries. She chronicles the fashion scene in Tokyo and it's world influence by writing daily in her globally-lauded trilingual (English, Japanese and Chinese) fashion blog TokyoFashionDiaries.com . As one of Japan's top fashion bloggers she has collaborated with VOGUE Japan, Prada, Gucci, Furla, Chloe, Valentino, Kansai Yamamoto and travels the globe for her reports. She hosts the NHK TV show "Kawaii International", has appeared in numerous international fashion magazines, and DJs at fashion events as an "it" girl.
Recommended Shop
Curators