FORSOMEONE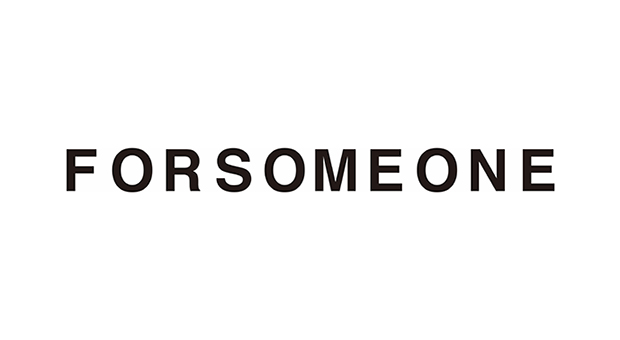 Designer Profile
Having worked as a costume designer since the early 2000s, Satoshi Ogawa has designed pieces for some of the leading figures in Japan's music and acting industry. He launched the brand "FORSOMEONE" in 2018, and presented its first collection in Fall-Winter 2018 season. In recent years, he held first overseas showroom in Paris for Spring-Summer 2020 collection, and first runway presentation in Tokyo Fashion Week for Fall-Winter 2020 collection.

Ogawa has devoted himself to many forms of American cultures since a young age. After a brief training in fields of architecture and graphic design, he decided to pursue his passion for fashion and started to design for domestic and overseas fashion brands. In his mid-twenties, he was asked to design costumes for top Japanese musician EXILE, and was later appointed as costume supervisor for LDH JAPAN, an entertainment company that manages EXILE. In 2015 he was promoted to CEO of LDH apparel Inc., which is a group company of LDH JAPAN.
Brand Profile
[Established year] 2018

Established in 2018, FORESOMEONE is a menswear brand by designer Satoshi Ogawa, who has worked with top Japanese talents from the worlds of music and cinema since the early 2000s. The brand name "FORSOMEONE" reflects Ogawa's attitude towards fashion, which is grounded upon his experience as a costume designer in creating clothes "for someone" in ways that support their artistic and creative endeavors.

Growing up in West Tokyo that is home to a U.S. military base, Ogawa had found himself exposed to both Japanese and American culture from a young age. Also being a performer himself in his teenage years, he has collaborated with artists and creators of various genres spanning hip-hop to rock, hardcore, and skateboarding, and absorbed their influences firsthand. Through mixing diverse cultural references in his collections for FORSOMEONE, he explores new modes of expression.

The collections of FORSOMEONE draw inspiration from American vintage. Ogawa is a keen collector and is fascinated with the history of America's clothes making and how radically it has evolved over time. Through introducing his own distinct perspective including diverse cultural references and elements of costume making to this context, he proposes a contemporary wardrobe that embodies today's zeitgeist.
Category
Men's / Ready To Wear, Shoes, Bags, Hats, Accessories
Contact
LDH apparel Inc.
Email
Press
EDSTRÖM OFFICE Co.,Ltd. / Tomita
Tel

03-6427-5901

Email
2023 S/S LOOK ©FORSOMEONE
Shop
FORSOMEONE FLAGSHIP STORE
Address

Bldg. 1F, 2-3-4 Higashiyama, Meguro-ku, Tokyo 153-0043, JAPAN

Tel

03-5708-5838

Link
2023 S/S Schedule
AUG. 29, 2022
20:00

Online

SEP. 01, 2022


 

*By invitations only.
*Open to the public.

SEP. 06, 2022 - SEP. 09, 2022


 

*By invitations only.
*Open to the public.

SEP. 13, 2022 - SEP. 16, 2022


 

*By invitations only.
*Open to the public.