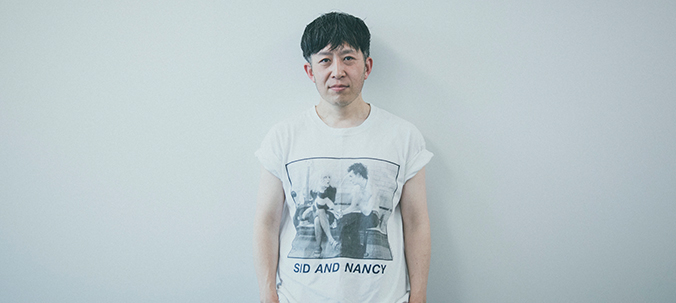 [ Interview & Report ] AUG. 10, 2022
Hiroaki Sueyasu
KIDILL Designer
Started in 2014, "KIDILL" is a coinage of pureness within a chaos.
Based on the designer's experiences of youth culture of punk, the clothing is produced for the rebels with a modern spirits.
Since the start of the brand in 2014, KIDILL has been presenting collections with punk or hard-core culture, which their designer, Mr. Hiroaki Sueyasu, is devoted to, as his source of inspiration. Having a high individuality, they have captured the hearts of fans both nationally and internationally as a highly original brand, with overseas sales continuing to grow despite being amid the corona pandemic.
Being last year's award winner of the TOKYO FASHION AWARD 2022 and having just finished presenting their latest collection at Paris for the first time in 5 seasons, we spoke to Mr. Sueyasu on this brand who's further activities and success is being expected.
Since the launch of the brand in 2014, was there ever a turning point during the brand's growth process?
Business wise I feel, winning the TOKYO NEW DESIGNER FASHION GRAND PRIX Professional Division (hereinafter indicated as Pro Div.) in 2017, and the TOKYO FASHION AWARD (hereinafter indicated as TFA) last year, has been turning points. Just when I began to vaguely contemplate advancing overseas around 2017, we won the Pro Div. and thereby gained financial support for three consecutive years. This allowed us to start exhibiting at Paris and enabled us to gradually increase overseas accounts. Winning the TFA has blessed us with specific overseas support to expand our overseas business, and I feel the stage of the brand has changed to one geared towards overseas markets. I think, winning these two awards just at the time when we wanted the brand to grow, had grave impact on developments.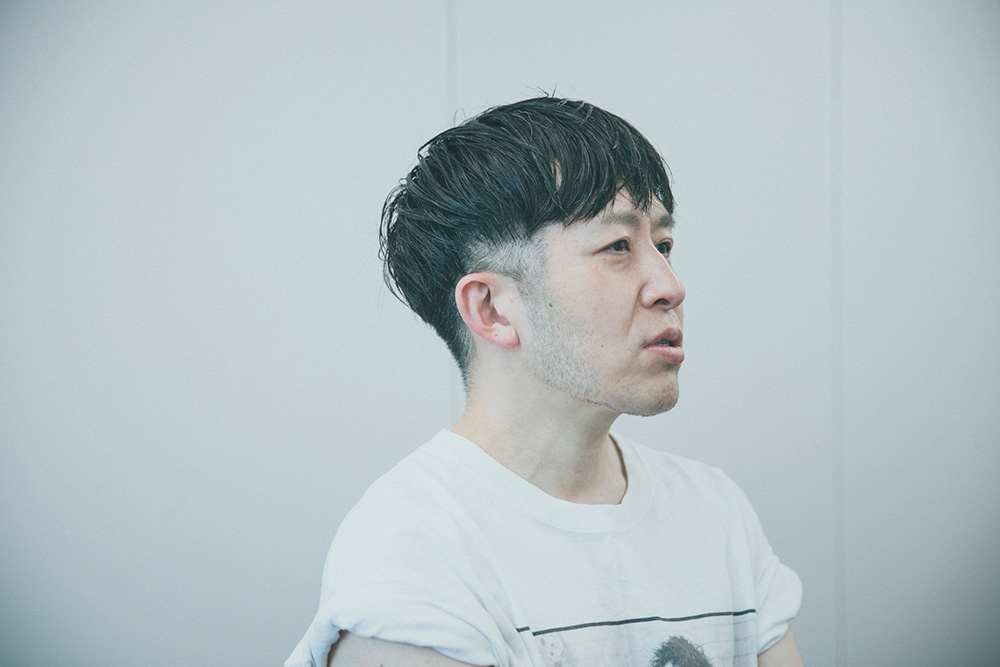 Please tell us the present state of your overseas business.
We have customers in the US, Canada, China, Korea, London, etc., a total of approximately 25 overseas accounts, including new accounts we have acquired this time around. Sales wise, domestic is still higher, but this will most probably be reversed soon. Thanks to being able to participate in the official schedule of Paris Fashion Week, we have seen an increase in contacts, gaining new customers both nationally and internationally. This term, we were able to present a physical presentation for the very first time on the first day of the Paris Fashion Week official schedule in the new brand category. Also, because we have better prepared our sales and PR structure, we have been receiving great reaction to this season's collection, leading to an increase in both amount of orders received from existing customers and number of new accounts. We are predicting it will end in a 150% growth in sales from the 22 S/S season.
What kind of presentation did you give?
Like Henry Darger of last season, KIDILL has created many collections in collaboration with artists, which, to the eyes of some beholders, I feel we may have given the image that we are inclined to doing collaborations. In the 23 S/S season, in effort to overturn such images, we returned to my roots as a designer of punk, rock, horror movies, etc., creating a psychedelic, punkish collection derived from themes I have always liked personally. In the presentation also, as a production derived from analogue '80s horror movies, we've revived zombies.
How do you usually decide on your collection themes?
We usual decide on it through a natural flow of things of meeting with people or the production process. For example, in the collaboration with Dennis Morris, it all started from my meeting with him, which then led to connecting with Public Image Ltd. Such connections endlessly connect into creating. In that sense, by going to Paris this term, I've been inspired by daily scenes and sites of Paris, I have a feeling, next season's collection will be one reflecting these inspirations.
This past March, you participated in Fashion Week TOKYO for the first time in four years as the TFA award winner. How was your presentation at Tokyo?
It was a presentation of the collection already presented in January at Paris, so at Tokyo, rather than placing weight on presenting the 22 A/W collection, I faced it thinking of it as a compilation of expressing the emotions and attitude I hold dear in maintaining the brand. We completely filled the stage with flowers, with collection pieces worn by members of my friend's rock band named PSYSALIA HITO as they performed. There is chemistry between KIDILL and punk or rock music, and because we were able to express beyond the frame of fashion, our guests really enjoyed the show, and it turned out to be a fantastic opportunity.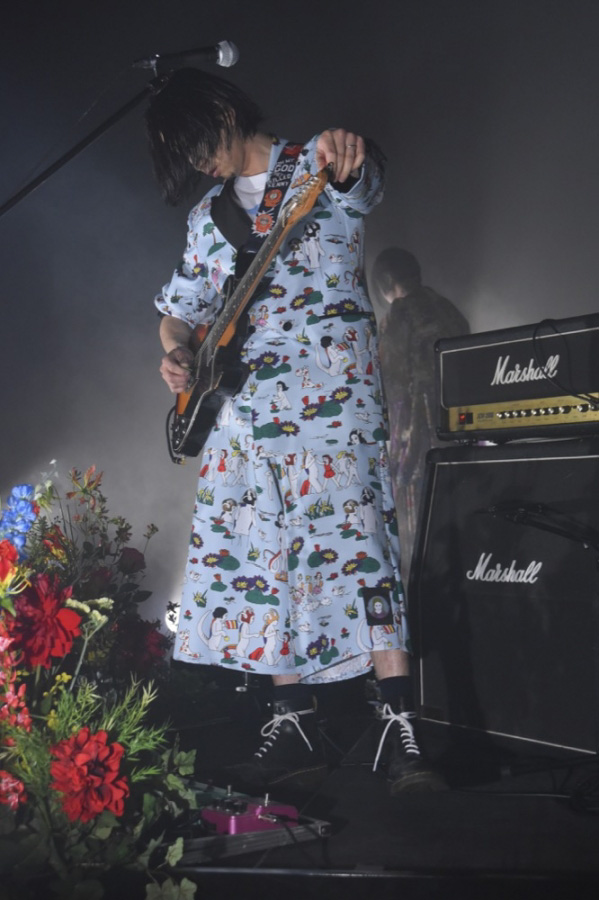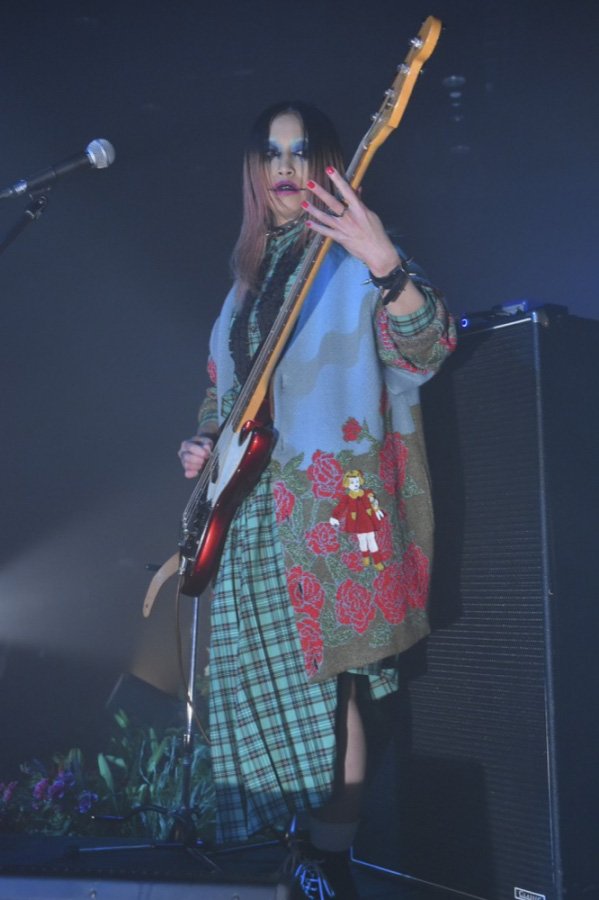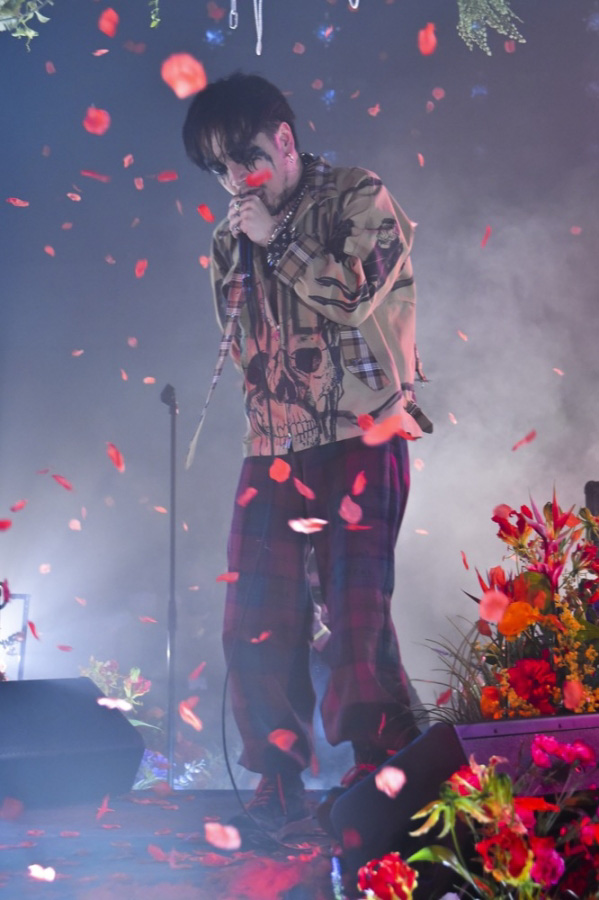 KIDILL has been operating its own shop as a brand for a long time, and has continued to transmit all sorts of messages, hasn't it?
The shop started from a four-mat room of an apartment house in Ebisu. We had been renting it as storage for stock, but it seemed a shame to use it just for that, so we used the space also as a shop, open only on weekends. Afterwards, we moved to Harajuku, and have been operating the shop there, while learning how to run the shop and compiling knowhow. There are things we can do, fun we can have because we are a directly operated shop, so we are continuing it with a sense completely different from that of wholesale.
Profits from shop sales comes directly into our pockets, and we've been helped by our shop sales many times. Our shop allows customers to see attractions of the brand, not only from my point of view, but also the staffs point of view, which I think is an important value. It functions as a place to not only try on our clothes, but also feel and experience the quality of our clothes. Personally, I feel operating the shop has led to being an opportunity of growth for everyone, including myself, the brand, and staff.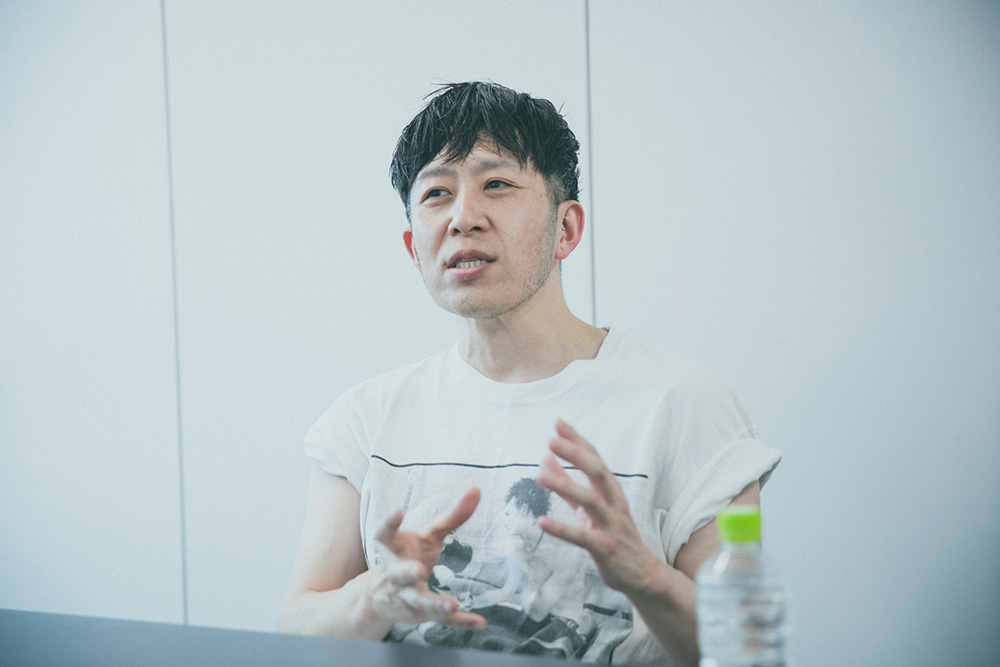 In addition to operating your own directly operated shop, the brand's original transmissions are always so unique, such as posting photos of you with buyers on Instagram. We look forward to seeing future developments! Last but not least, please tell us what you would like to challenge as a brand and as a designer.
As a brand, we hope to become able to present a show expressing the fortes of KIDILL at Paris Fashion Week. Rather than simply walking along a rail laid down, we intend to challenge Paris in a way characteristic of KIDILL. Business-wise also, we intend to continue raising our level of acknowledgement surely and steadily to continue raising sales.
As a designer, I'm hoping to do collaborations with corporations in effort to approach groups who are unfamiliar with KIDILL. I feel there is a possibility for aspects of KIDILL to appeal to those people who are highly sensible towards fashion, who are not necessarily fans of KIDILL but have a partial point of view, so I would like to challenge that.