Information
OCT. 16, 2020
RakutenFWT 2021 S/S | Newsletter of the 15th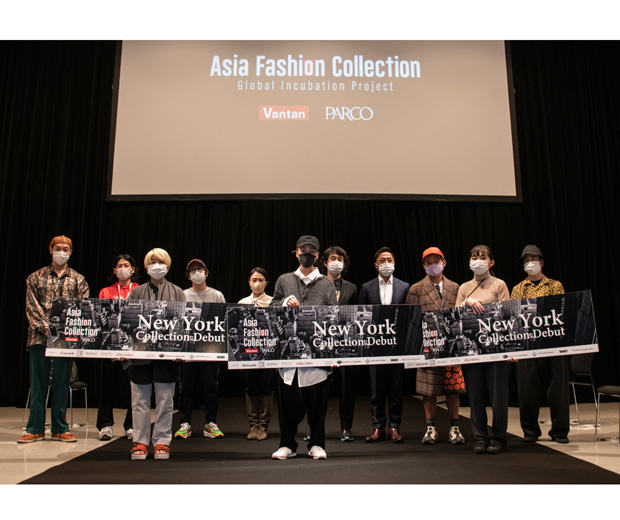 Today, "Rakuten Fashion Week TOKYO (hereinafter indicated as Rakuten FWT 2021 S/S" (governing body: the Japan Fashion Week Organization, hereinafter indicated as JFWO), welcomed its fourth day.
16:30 Asia Fashion Collection 8th (Shibuya Hikarie @Shibuya Hikarie Hall A)
Aimed at further growth of the fashion industry in Asia, "Asian Fashion Collection" is a project to dig-up and incubate up and coming young Asian designers. Working in cooperation with the Korean Fashion Industry Association and Taiwan Textile Federation, the selected brands will make a debut at New York Fashion Week, and afterwards, will be able to participate in a business support program, aimed at developing business channels for sales and/or receiving orders in Asia, including Japan.
"SHISEIDO×DRESSEDUNDRESSED" video released
An advance billing video of DRESSEDUNDRESSED, scheduled to present their collection online on the 17th (Sat.) from 21:00, and hair-makeup artists of Shiseido, supporting them with hair-makeup, was released.
"NewsPicks × Japan Fashion Week Online Conference" video released
To share and expand knowledge on propelling digitalization which is essential to the growth of domestic fashion industries, an online conference held in cooperation with "NewsPicks", a social financial media, was held. Topics such as the digital strategy of Japanese fashion businesses, comparison with overseas examples, what next generation businesses need, etc., has been discussed.
In cooperation with: JOOR