Information
FEB. 09, 2021
RakutenFWT 2021 A/W | Key visual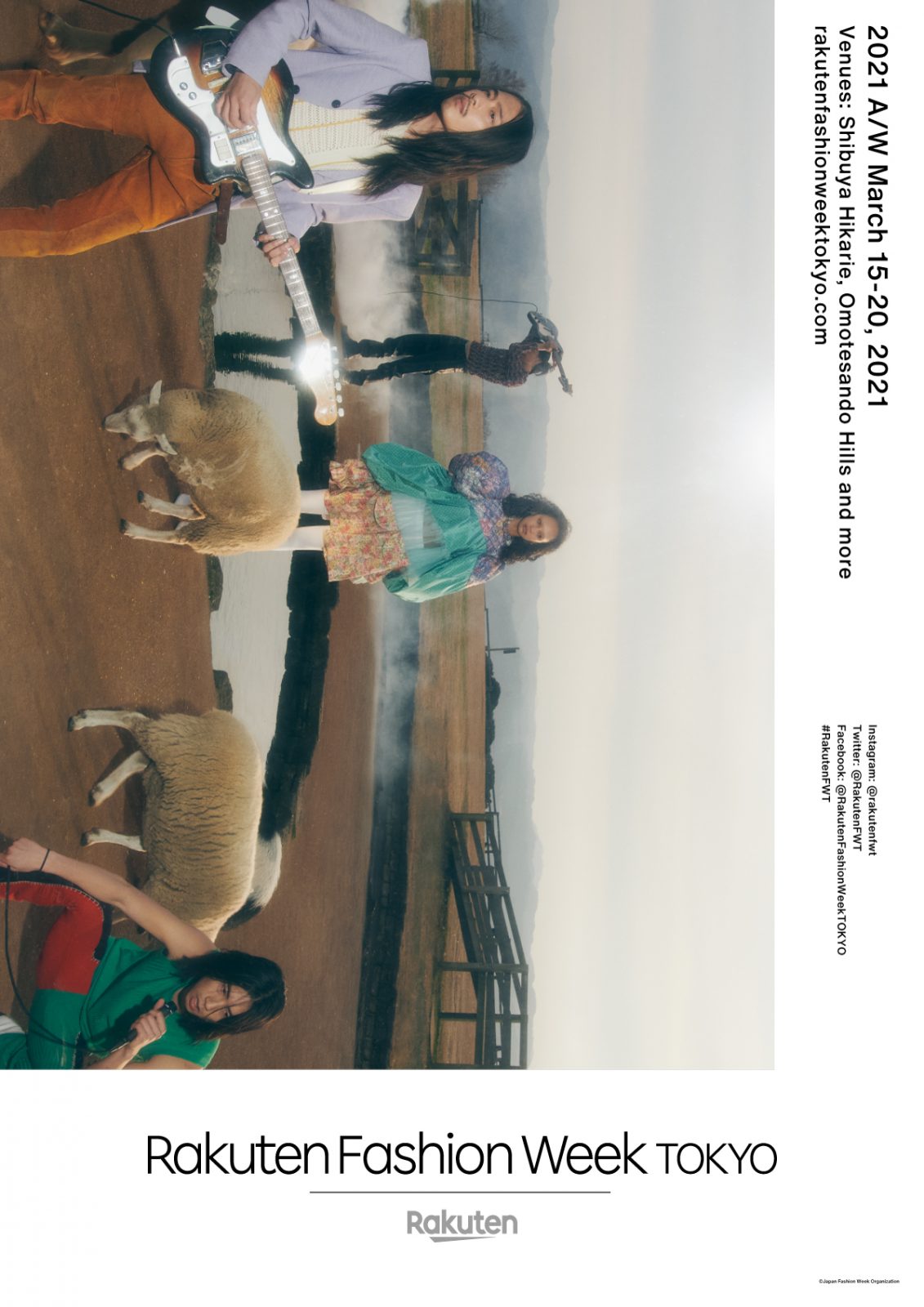 Rakuten Fashion Week TOKYO 2021 A/W
Key Visual
DREAMY – METAVERSE (※)REAL
Times are changing.
Media is also changing.
Culture, fashion, music – all the things that we think are normal
now, will inevitably change.
2021 is a prologue to all that's about to come.
There are the millennials who grew up with the internet,
and Generation Z who regards the internet as their mundane.
These generations are so special and unlike any other.
I feel that fashion always acts as a mirror to the minds of modern
times, and will continue to do so in the future.
From the unimaginable advent of the COVID-19 in 2020 to the trend of the virtual world and
away from reality,
to everyone that wanted to escape from the city.
"Virtual = dream world" I transformed that dream world into reality and then transformed it
into fashion to create the images and visuals.
Disruption, liberation, and the destruction of stereotypes. And of course, a pipe dream.
Now. It's always now. That's what I want to depict in fashion movies.
(※)Virtual World
Staff
■Creative Director / Producer
Takayuki Moriya / NION,Aww
@moriyan0626
Interning at major advertising agencies and production companies as a university student, Moriya moved onto producing video work for various national clients, producing music videos for artists through video production robots, and mastering various roles including planning, production, website, and application promotion after graduation. In 2013, he established Bruto Co., Ltd., and produced works focusing on the development of artificial intelligence through various mediums such as the web, applications, and video production.
Next, he established NION Inc. in 2016 to establish a new video work business that better incorporates the relations of art and business.
Furthermore, in addition to presenting the art film "KAMUY" at Art Basel Miami Beach, Moriya has worked on the installation works of world-famous artist Sophie Calle using the video panels at Shibuya Scramble and produced a live concert by Kelsey Lu at Enoura Observatory. The popularity behind his video work can be explained by the way Moriya excavates the best location and execution of the artwork in emitting its full potential, together with producing it to an aligned business plan. In 2019, he founded Aww Inc., a company that produces virtual humans, and Persona Co., Ltd. intending to develop business in uncharted areas.
■FILM & ART DIRECTOR / DP
Gen Yoshida / kidzfrmnowhere
■Photographer
Hiroshi Manaka
■Stylist
Ayaka Endo / Ayaka Endo
■Makeup Artist
Rena Takeda, Nannan Shindo / SHISEIDO
■Hair Artist
Kazuki Fujiwara / Perle
■Nail Artist
EICHI MATSUNAGA / vowvow
■Producer
Atsuki Ito / kidzfrmnowhere
■Model
ARIA POLKEY, TOMORROW TOKYO, Kai de Torres, Nico de Torres, Kio de Torres / Gliiico
Costume Coordination
ARIA POLKEY : Dress : JennyFax
Kai de Torres :Top Pants: SHOOP
Nico de Torres:Jacket Top: SHOOP ,Pants: Children of the discordance
Kio de Torres:Top: KOZABURO