Information
AUG. 30, 2022
RakutenFWT 2023 S/S | Day 2 Report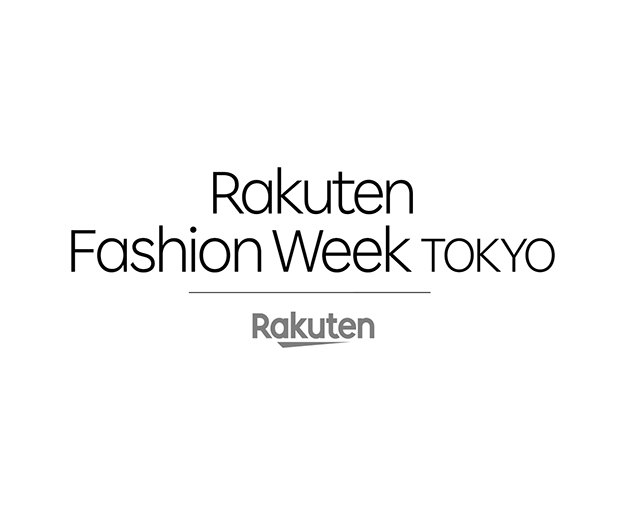 "Rakuten Fashion Week TOKYO (hereinafter indicated as Rakuten FWT) 2023 S/S" (governing body: the Japan Fashion Week Organization, hereinafter indicated as JFWO), welcomed its 2nd day.
 
"yoshiokubo" made a presentation yesterday (29th, 19:00~) supported by "byR", a project to support Japanese fashion brands of Rakuten Group, Inc., the title sponsor
The 23SS collection theme of "yoshiokubo" is "HITODAMA"_ a collection inspired by old Japanese tales children of today are still told, which the designer himself had been told as a child. With fable motifs, layered fabrics conceived from juunihitoe (12 layered) kimonos, colorful transparent textiles layered to express "ghostly transparency" of a ghost light, it was a collection applying Japanese spirituality into Western clothing.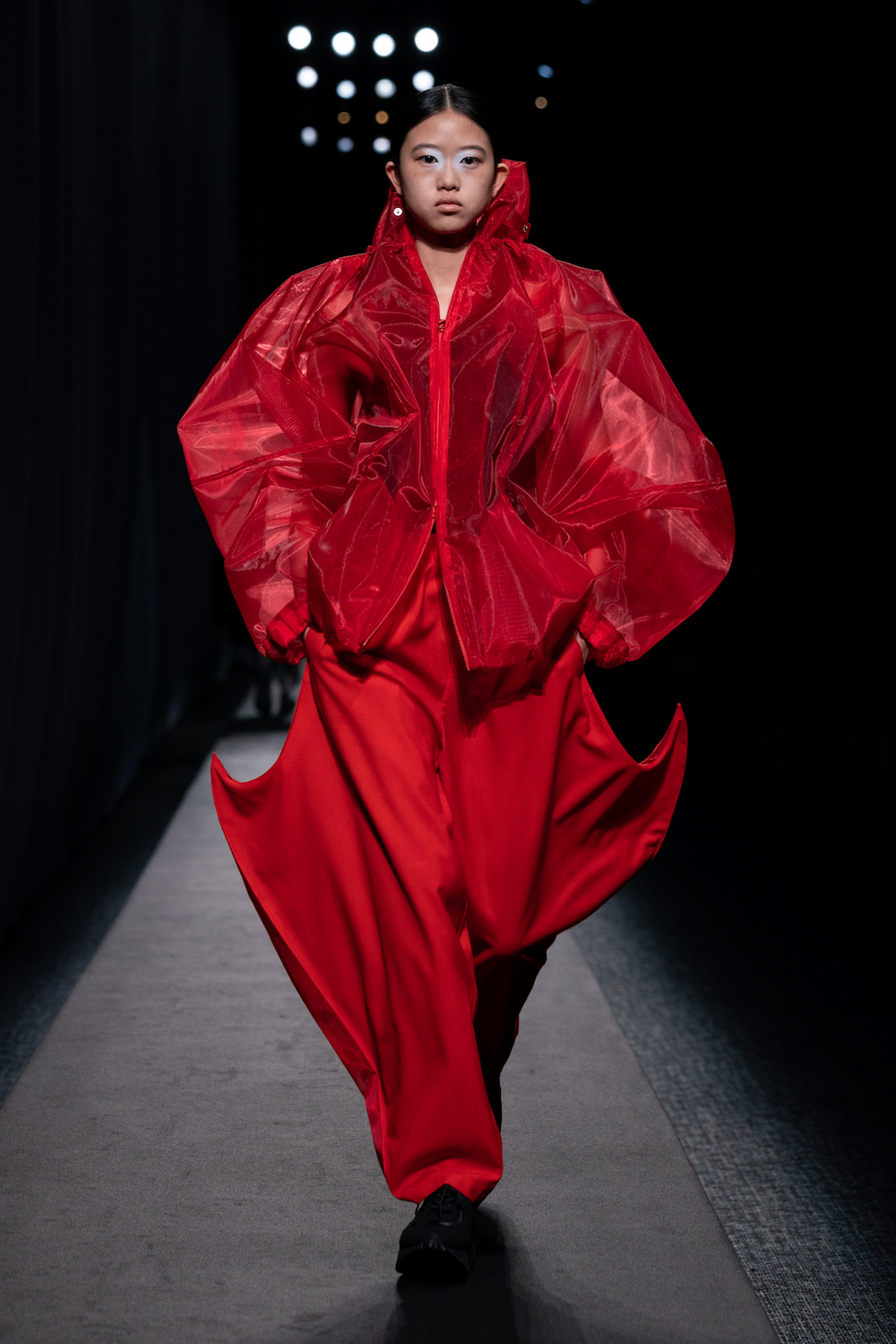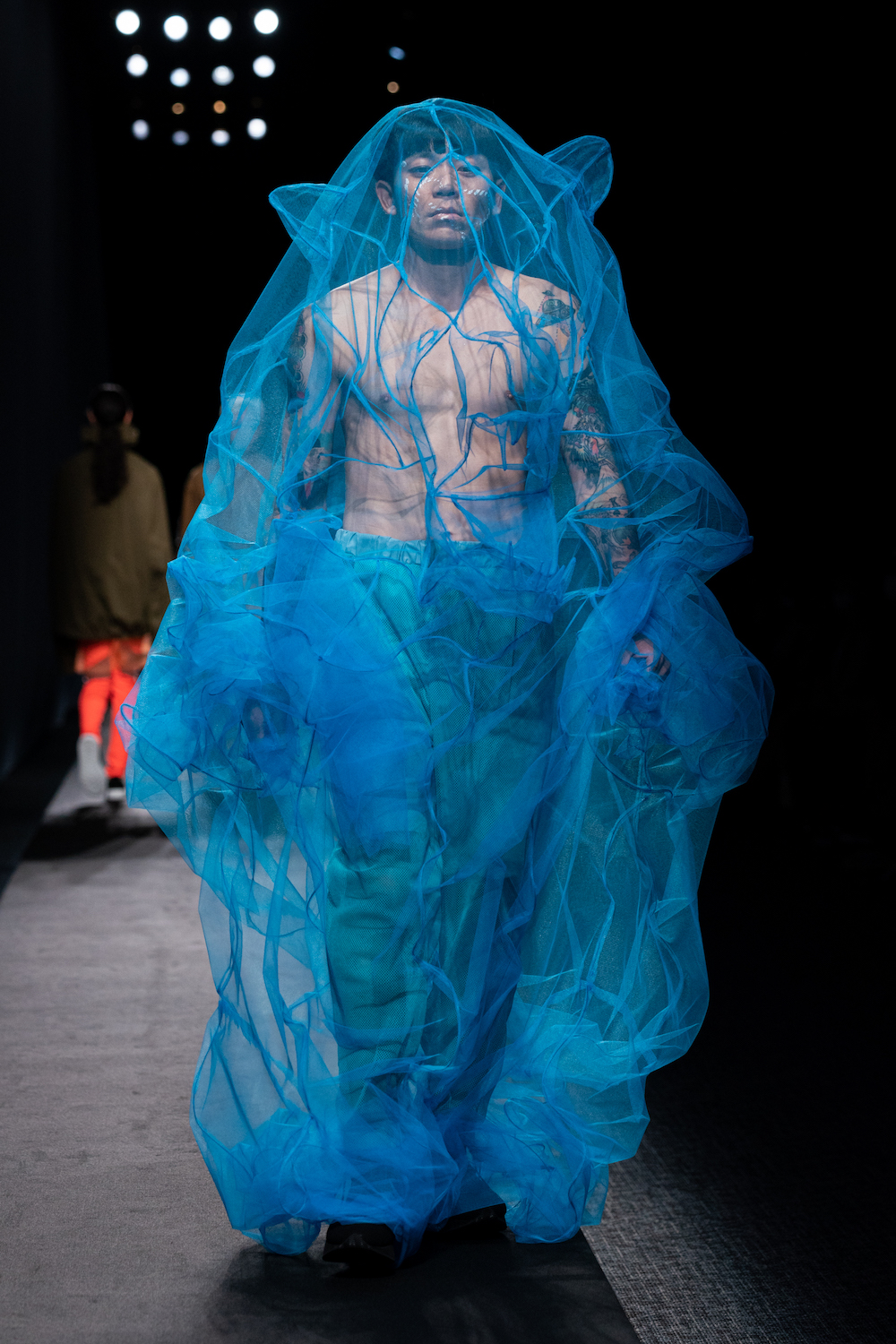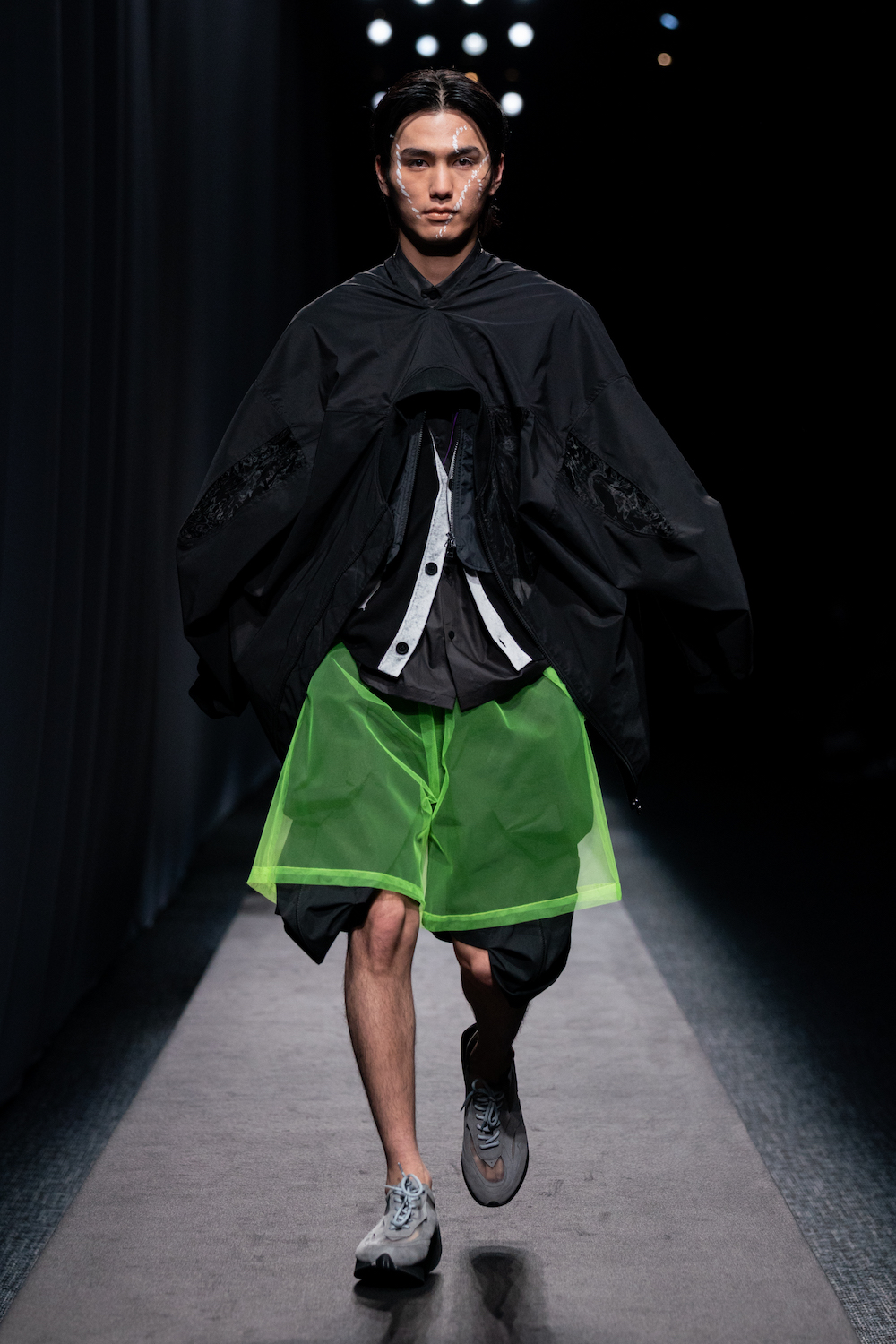 "HOUGA" (12:00~) presented at the official venue of Shibuya Hikarie
The theme of 23SS, "MY WILL, OUR WILL", is the episode 02 of the story of the land of HOUGA which the brand chooses to produce under every season. They presented street dresses of silver with an ore-like scraggy texture, jewel-like ruby-red or sapphire-blue.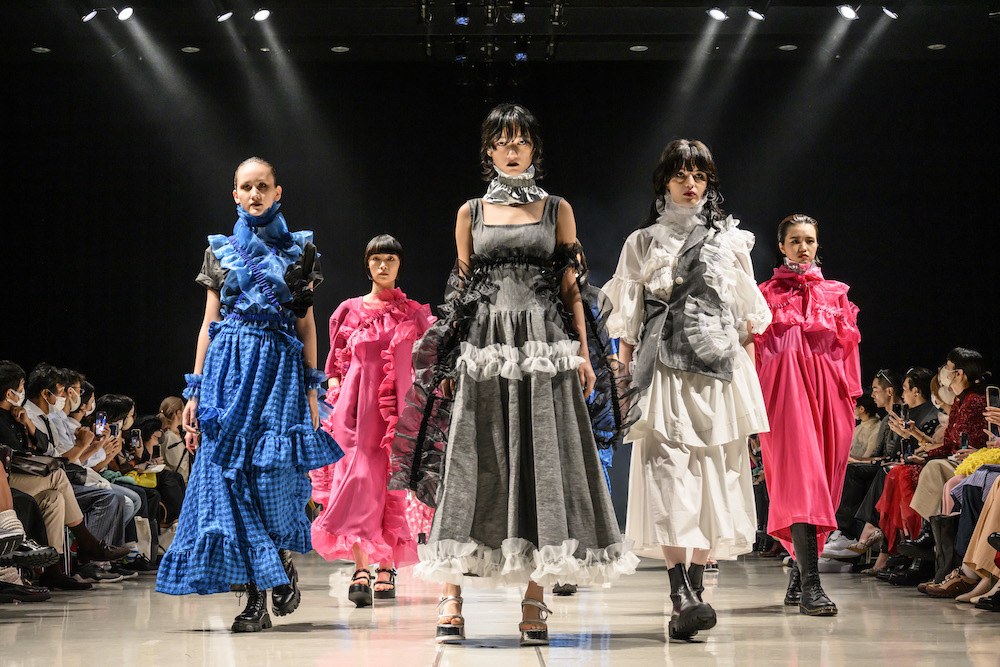 Handing out of 2023 SS official eco-bags
Official eco-bags designed by Ms. Neru Nagahama, the SDGs reporter (cooperation: KOMATSU MATERE Co., Ltd.) filled with gifts provided by a variety of cooperation corporations, has been placed at show venues.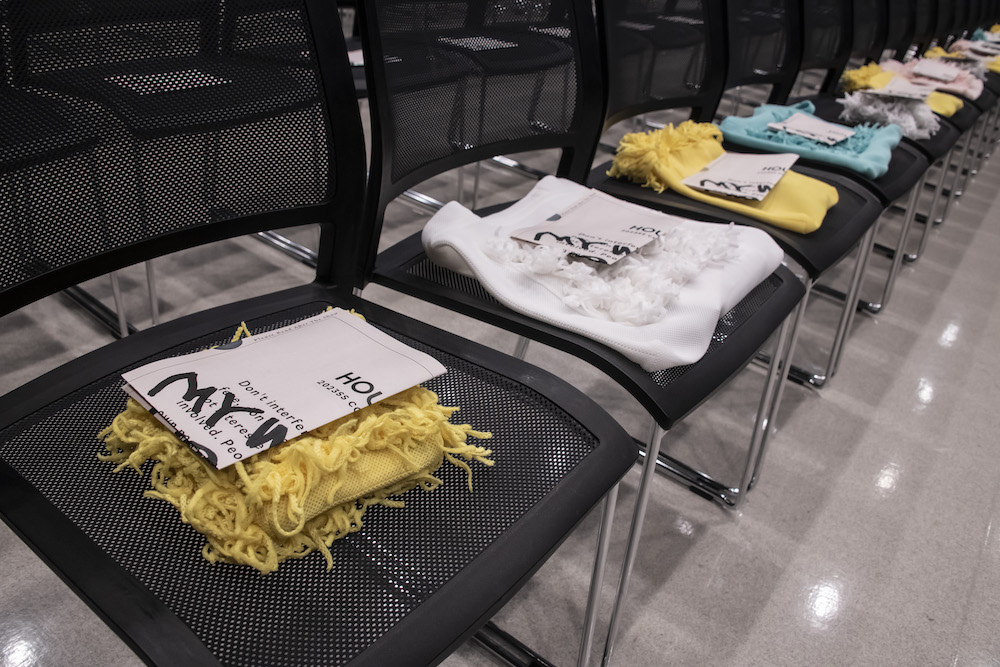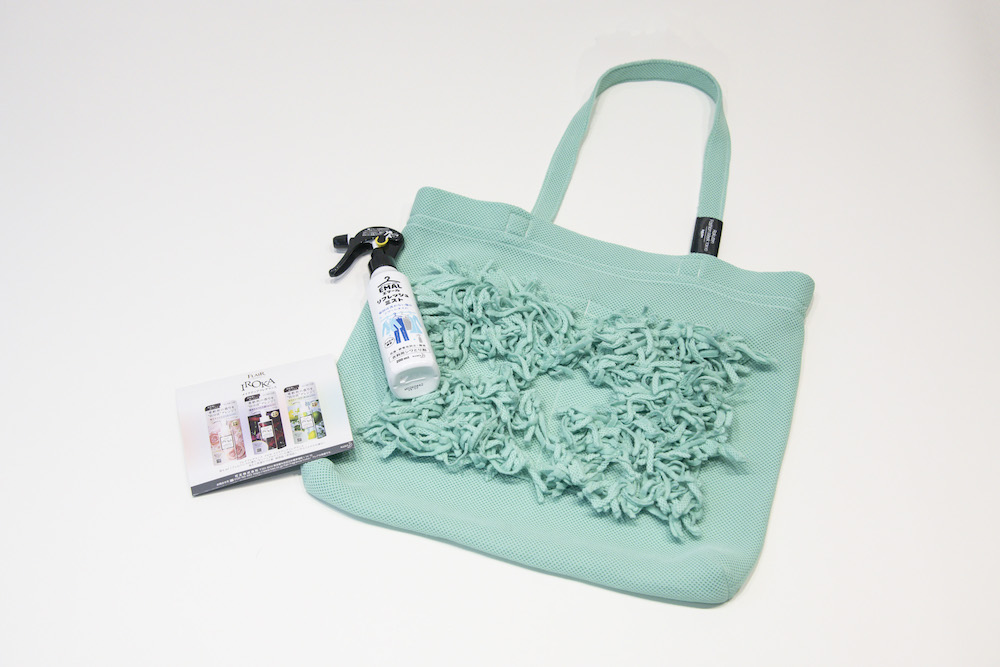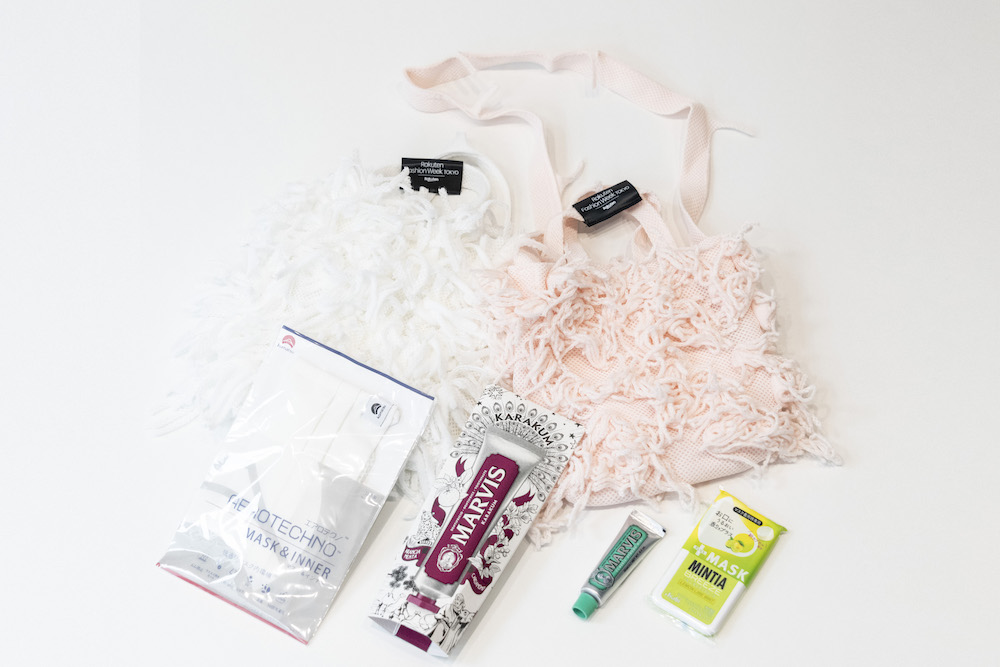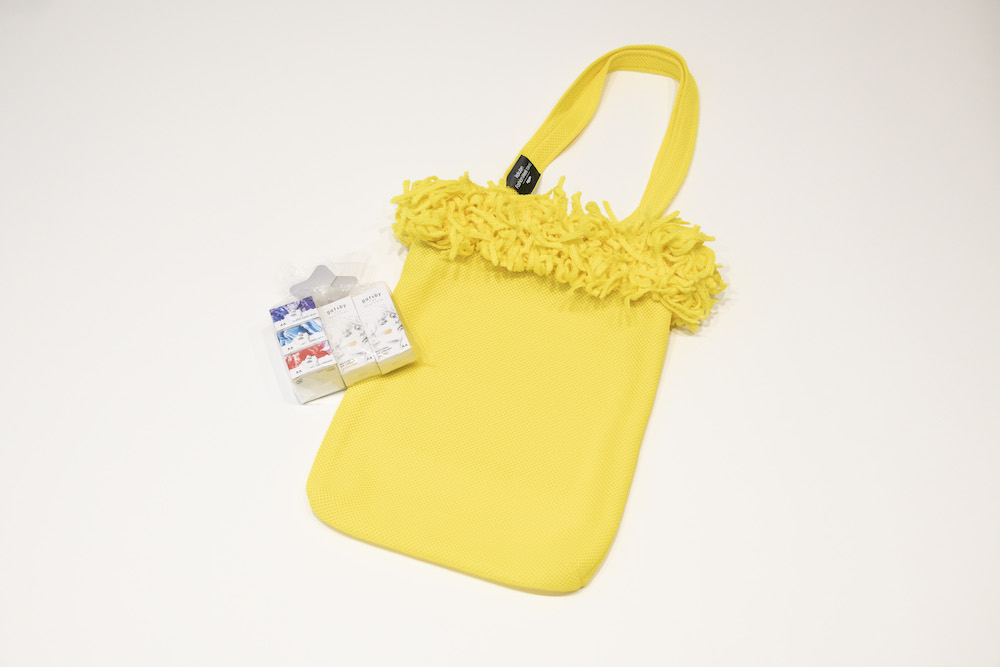 -Corporations cooperating with gifts –
Asahi Group Foods, Ltd. / UPPER HOUSE Corporation / Kao Corporation / KOMATSU MATERE Co., Ltd. / Mandom Corporation
"PEIEN" (13:30~) digital presentation
PEIEN, by the designer Naoko Izawa, inspired from a scene from the novel/movie "The Great Gatsby", presented a collection in a story-like movie under the theme, "Green Light". In this collection, she expressed the energy of trying to make a dream come true.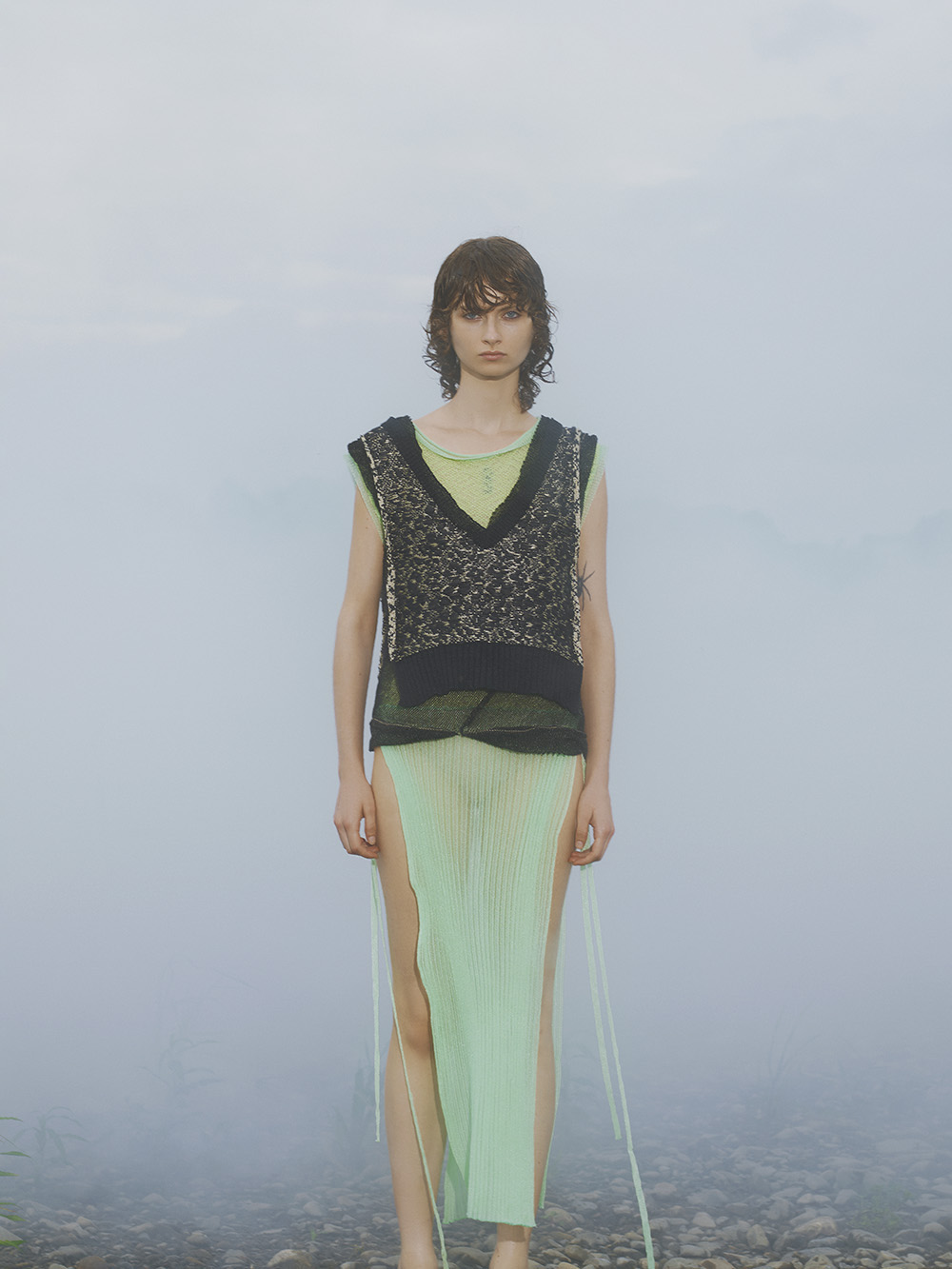 PEIEN
 
"HIDESIGN" (15:00~) presented a collection based on sustainable materials at the official venue of Omotesando Hills Space O, in their very first participation/very first fashion show
"HIDESIGN", a design group of specialists, specializing in the designing, pattern making, cutting, sewing of WORK UNIFORMs, presented there very first fashion show. They presented a collection full of functional details, utilizing sustainable uniform fabric developed by TORAY INDUSTRIES, INC., etc.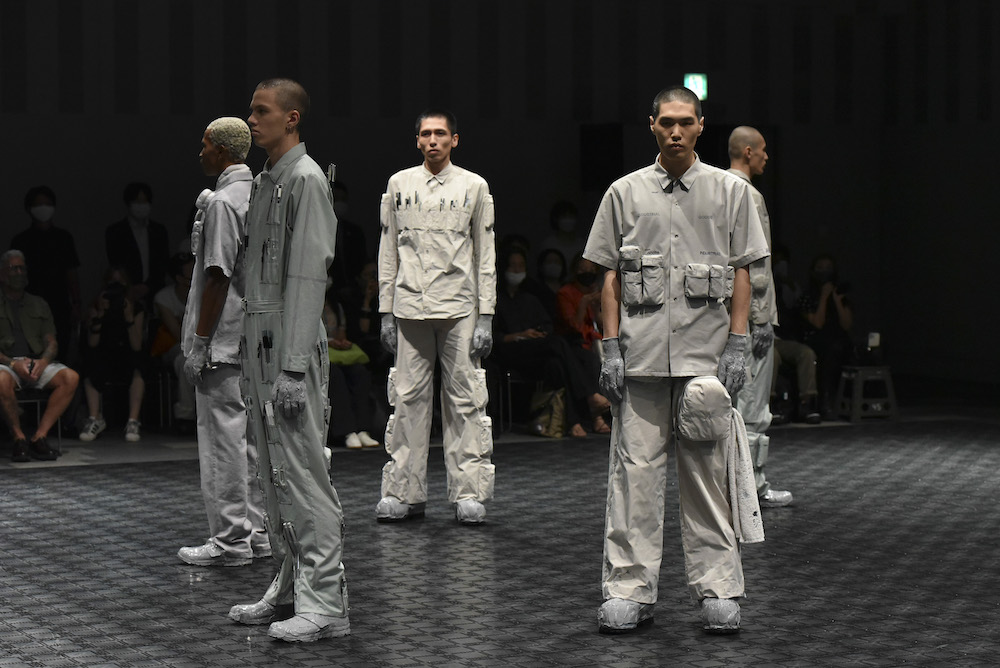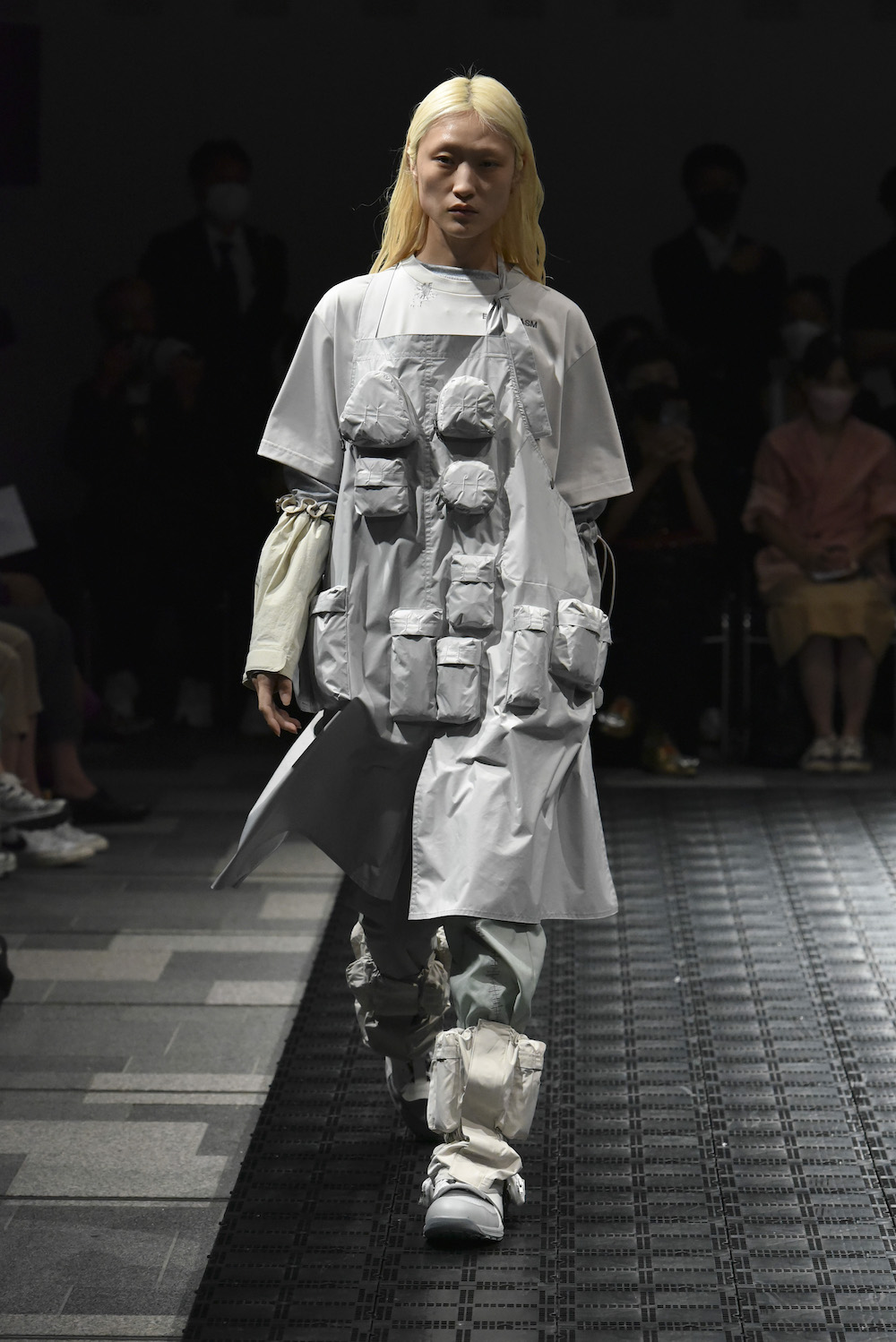 HIDESIGN
 
Rakuten Fashion Week TOKYO 2023 S/S overseas guest, Mr. Nick Wooster, arrives
in Japan
Mr. Nick Wooster, the overseas judge of the TOKYO FASHION AWARD, arrives in Tokyo for the first time in three years, since the 2020 S/S season. He will be visiting a variety of shows, exhibitions, etc., including of course, visiting TOKYO FASHION AWARD nominee brands.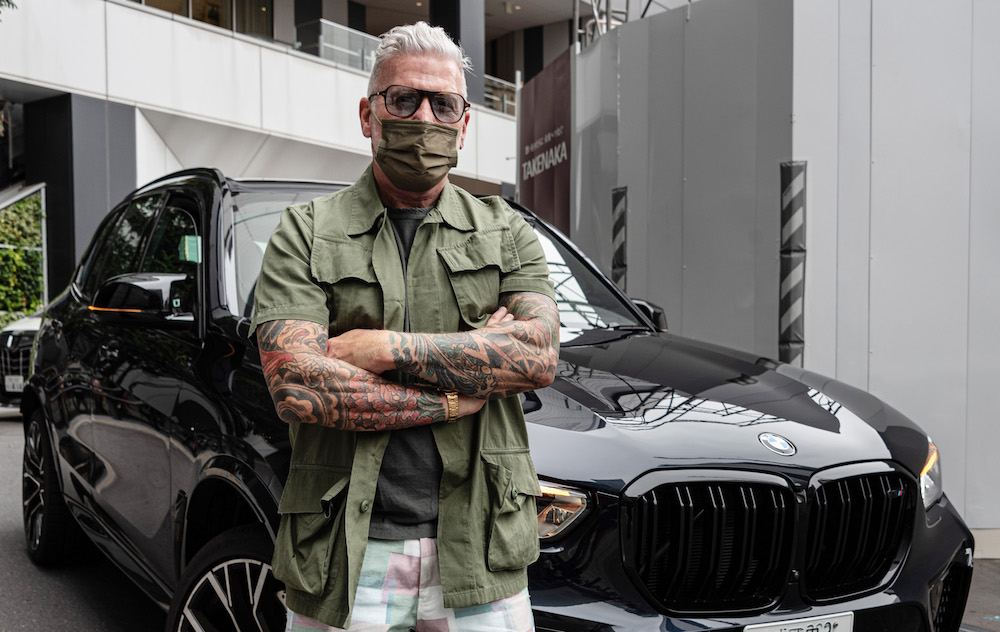 Cooperation for chauffeur car : BMW Japan
 
Nick Wooster
WOOSTER CONSULTING Founder, Creative Director
 
After working as the fashion director of Calvin Klein, Barney's New York, Neiman Marcus, Bergdorf Goodman, now works as an advisor to a variety of brands.
 
Newly introducing "WeCall", a non-contact type invitation/guest management system
Continuing on from last season, this season again, the "Novelle Coronavirus (COVID-19) Infection control manual", Rakuten FWT's original guideline in infection prevention, has been laid down, along with the thorough carrying out of taking temperature/sterilization/wearing of masks, setting of carbon dioxide concentration detection devices (cooperation: ASAHI KASEI CORPORATION) at official venues, antigen testing of related staff, etc. are being carried out.
 
Furthermore, this season, as the non-contact type invitation/guest management system, "WeCall", a digital invitation service provided by GENEROSITY Inc. has been introduced at official venues. Everything from preregistering before the show to managing of guests by an easy check-in of reading a QR code, all made possible upon the LINE application. In addition, utilizing the digital characteristics of this service, communication before/after the show with guests, and linking contents has been made possible.