Information
MAR. 15, 2023
RakutenFWT 2023 A/W | Day 3 Report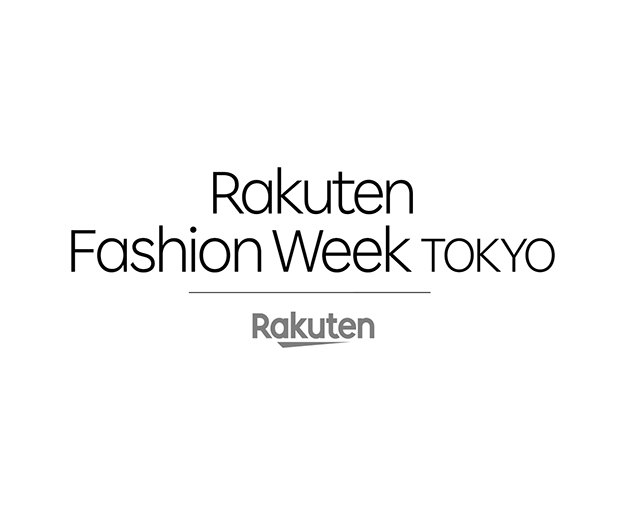 Today, "Rakuten Fashion Week TOKYO (hereinafter indicated as Rakuten FWT)" (governing body: the Japan Fashion Week Organization, hereinafter indicated as JFWO), welcomed its third day.
 
●The first runway show of day 3 was the TOKYO FASHION AWARD 2023 award winning brand, TENDER PERSON (12:00~).
During their journey in carrying out their very first show, "I faced a nightmare-like negativity, drew the continuance of this dream in this stage called runway, and wish to welcome its conclusion with all the people involved in TENDER PERSON.", said their designer, Ms. Bianca, in the on-the-spot interview after the show, about their collection theme, "Dreaming of me". A flower garden was produced at the venue, representing the designer's image of a "good dream", and with the cooperation of Mr. Hikaru Seino, the flower artist of GANON FLORIST, over 2,000 white carnations that would otherwise been thrown away as flower-loss, covered the floor, and later passed out to guests after the show.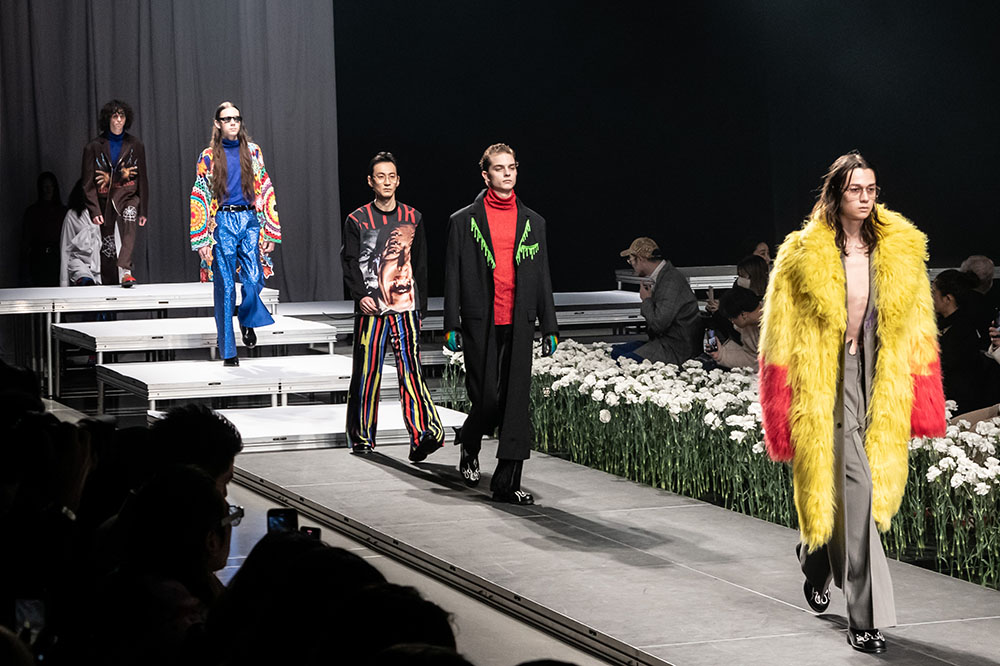 ●Digital collection presentation by "SARTOGRAPH (17:00~)
Developing the collection theme of "Light and Shadow", it was a collection inspired from an image of humans whose creativeness finds hope in the future, even amid "shadow"-like times in which they are faced with all sorts of difficulties, through intelligence and strength, and/or the contrast of light and shadow seen in modern architecture.
By combining white stitches, metal zippers or buttons which create a contrast to black based military wear, they suggest a functionally polished wardrobe.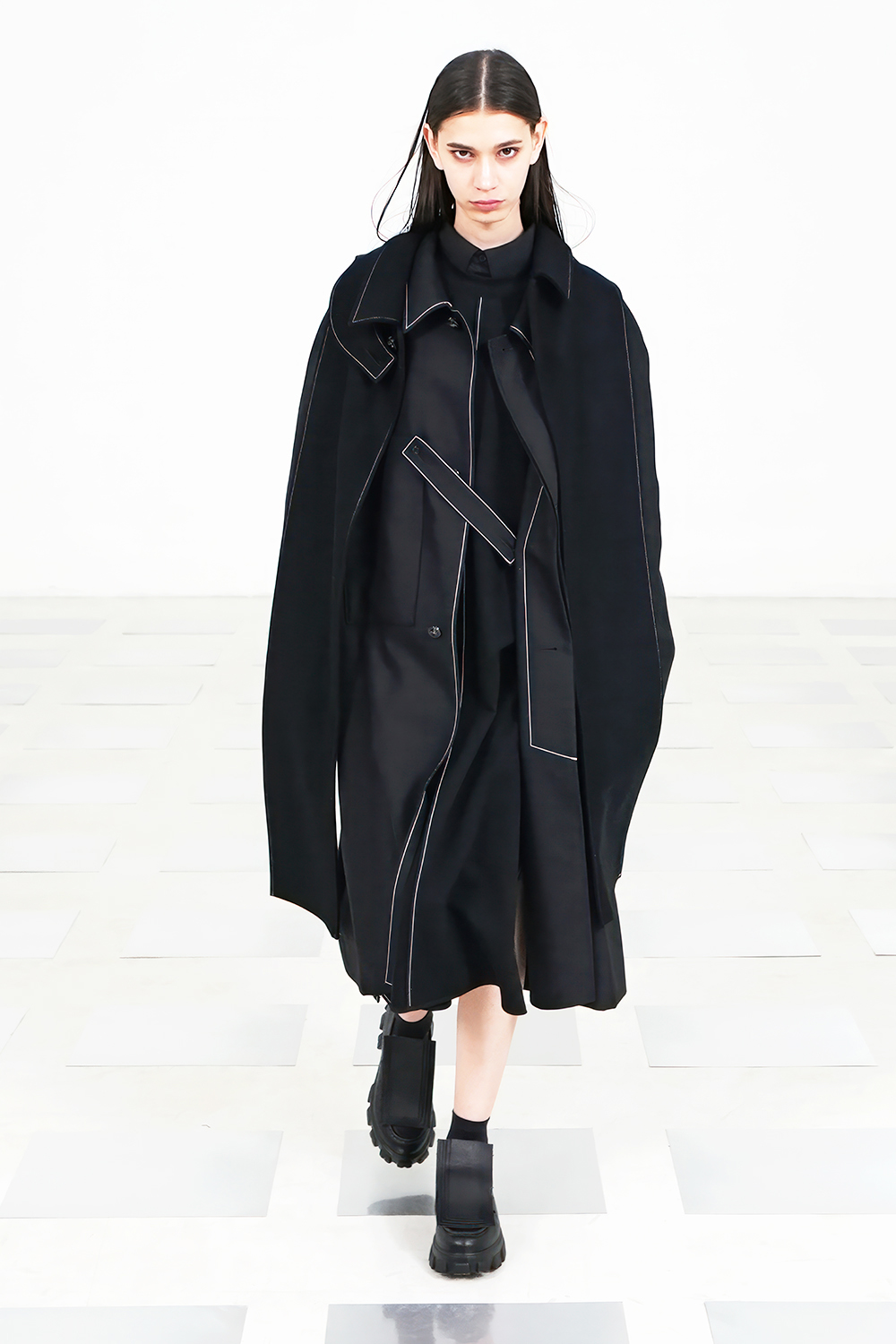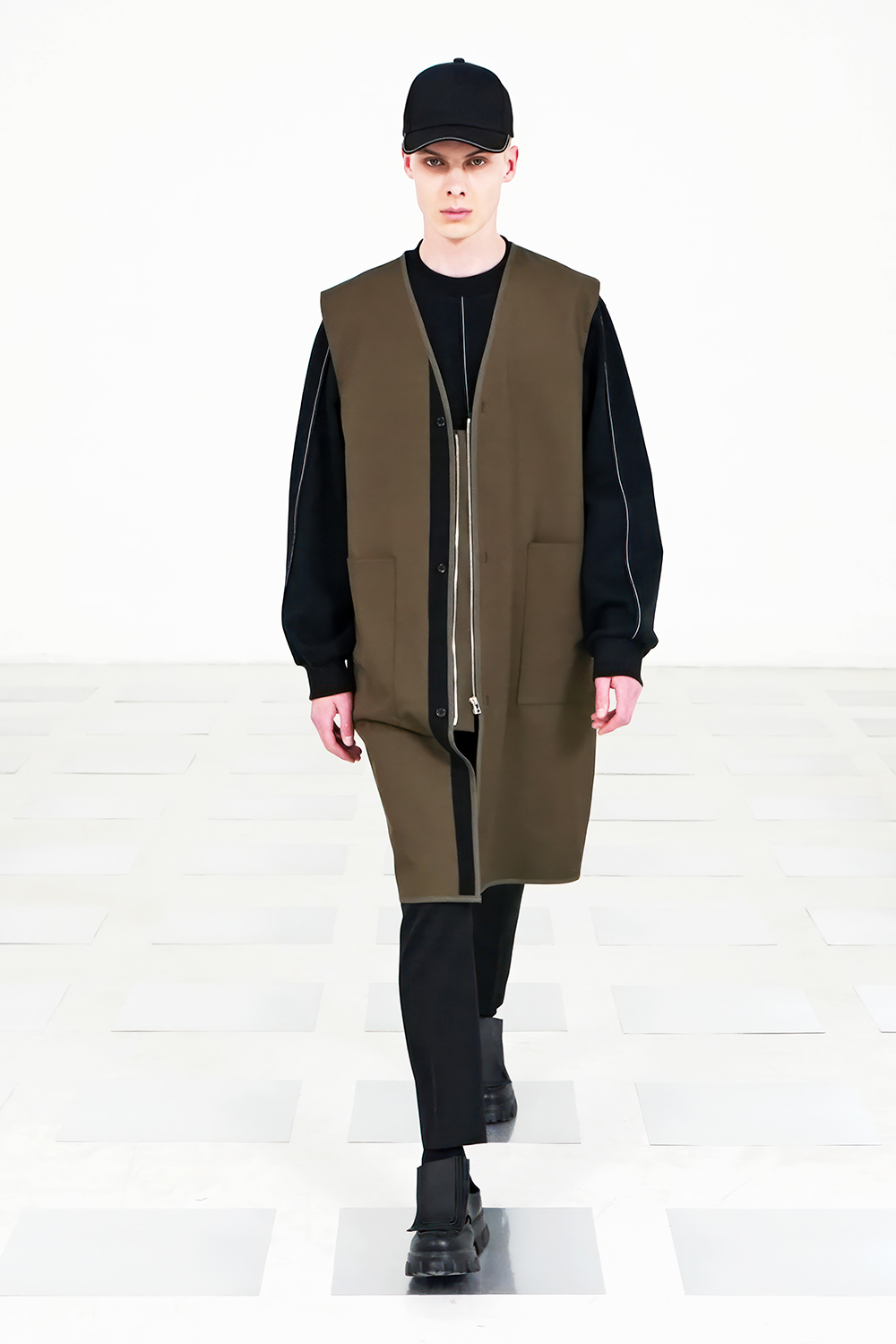 ●YOHEI OHNO (13:00~) presented a show as a part of "TOKYO PEACE FASHION SHOW", a project in this season's major related event, "the Tokyo Creative Salon 2023".
This season, Rakuten FWT is partly linking its efforts with "Tokyo Creative Salon 2023" (hereinafter indicated as TCS: sponsored by the Tokyo Creative Salon Organization), the nation's largest festival of fashion and design, welcoming its fourth year, to enliven Tokyo's fashion scene in cooperation with each other. As the main effort, some of Rakuten FWT participants will be presenting a show in "TOKYO PEACE FASHION SHOW" (runway shows held at various locations within Tokyo), a project within TCS held during our on-schedule term. The presentation of YOHEI OHNO, its top batter, was held at Hz SHIBUYA (Hertz Shibuya), located at Shibuya. This season, inspired by "ordinary but somehow loveable things", a collection under the theme of "vintage wear that could be found anywhere" was presented.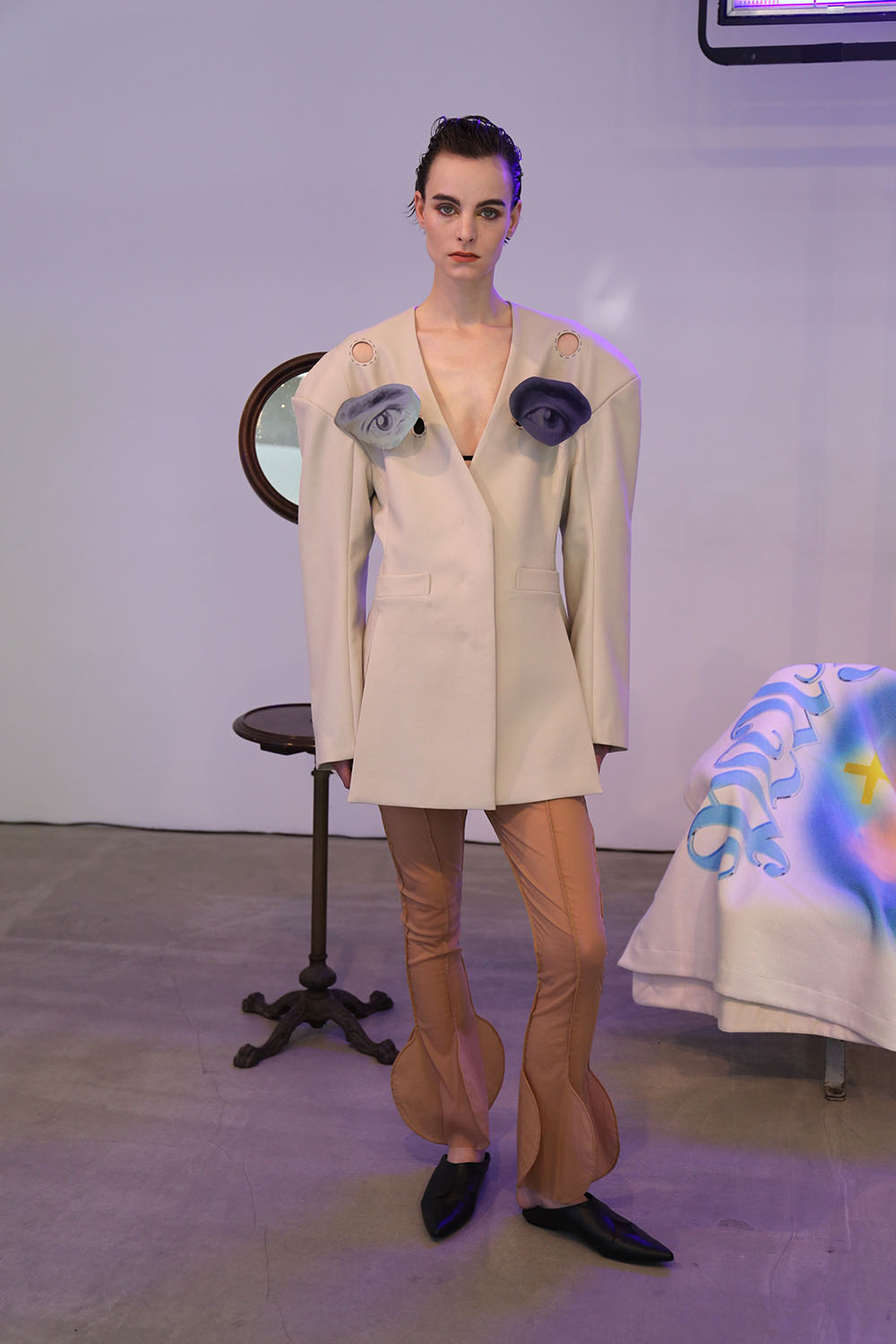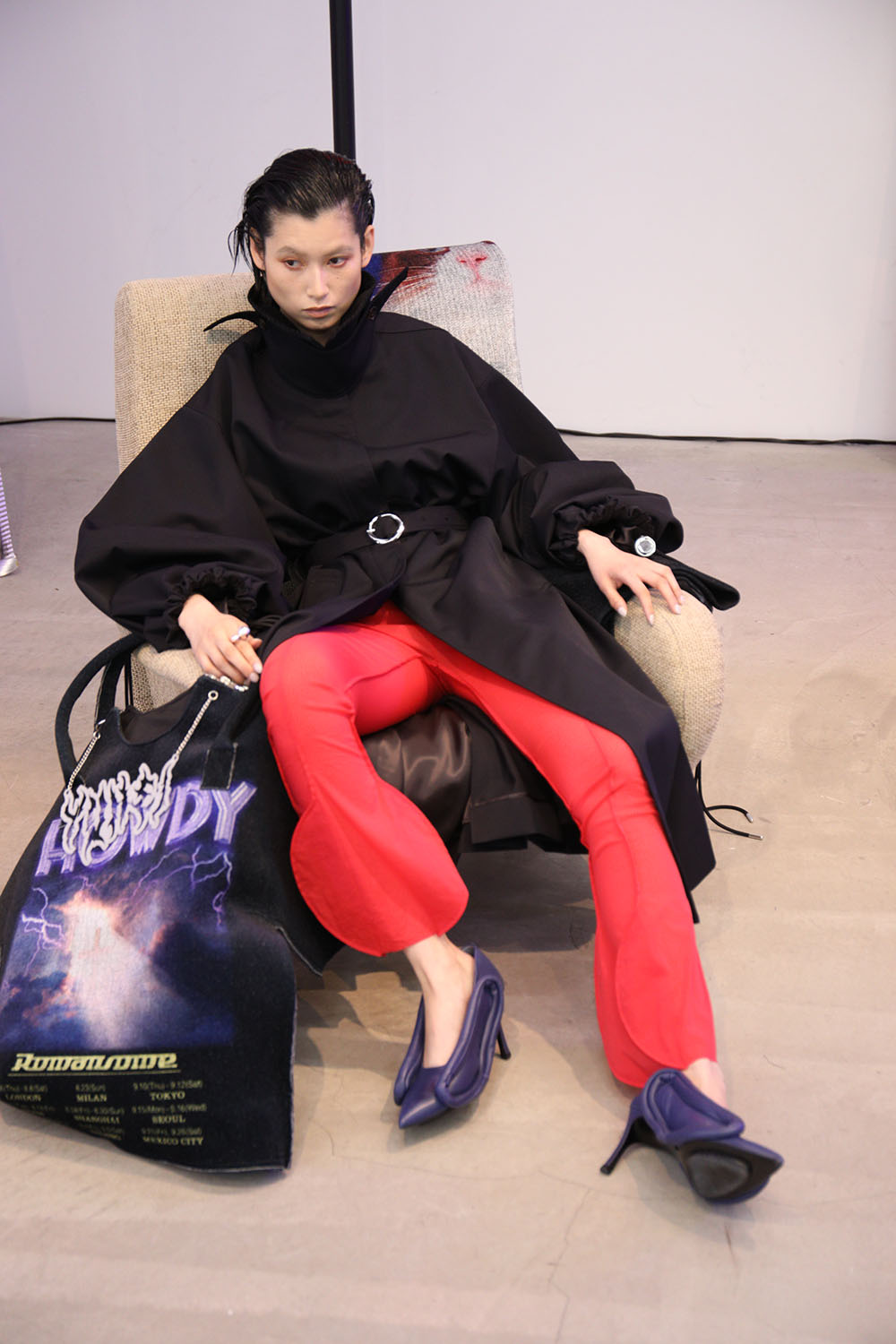 ●The French brand, Maison J.Simone, participated in Tokyo Fashion Week for the first time.
Maison J.Simone, established in 2019 by designer, Jude Ferrari, is a Paris Collection participating brand, characteristic of their flux yet constructive cutting, and their colorful, powerful silhouette fortified with originality and humor.
This season again, they presented in show form, a collection filled with their unique worldview, expressive of the brand's characteristics.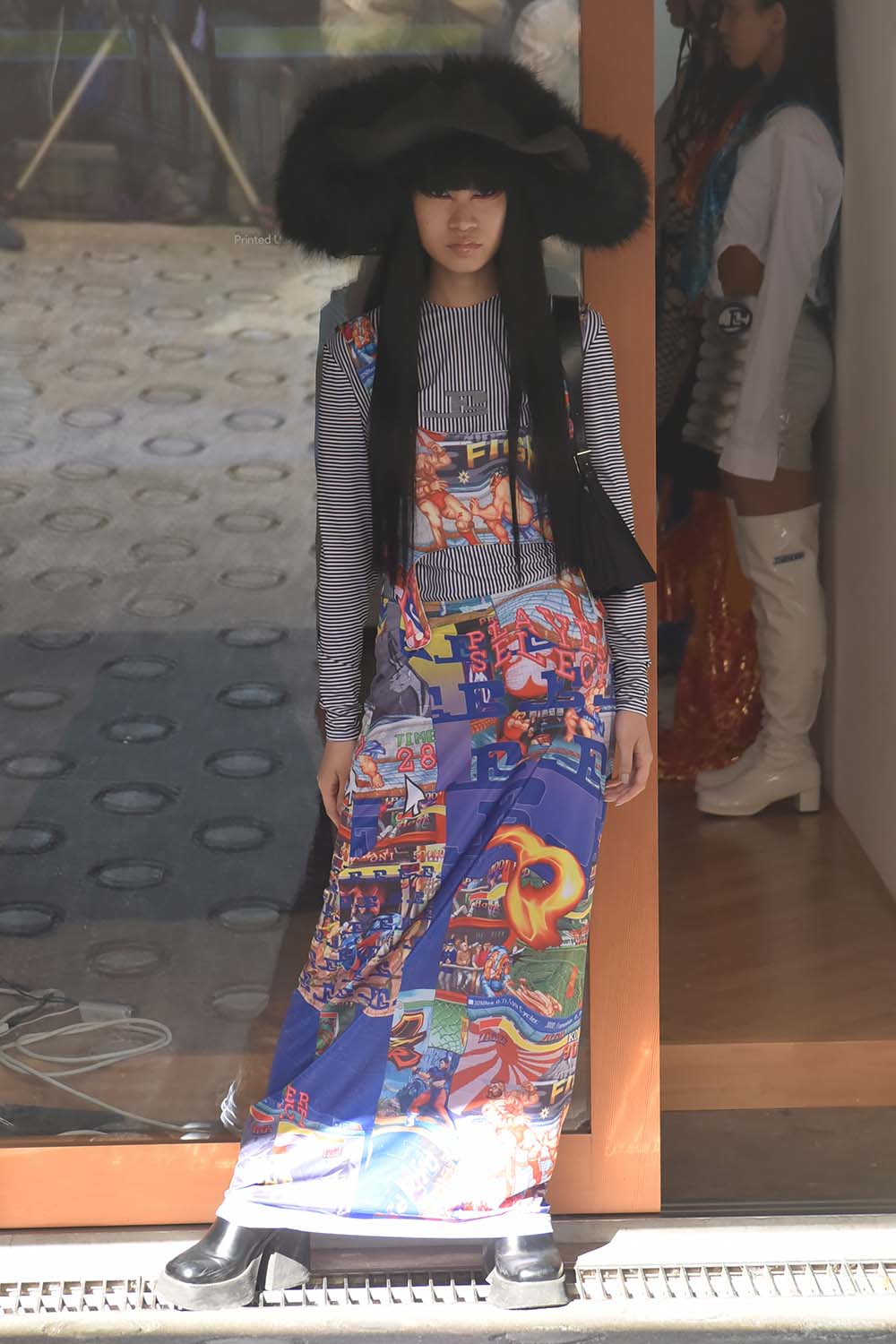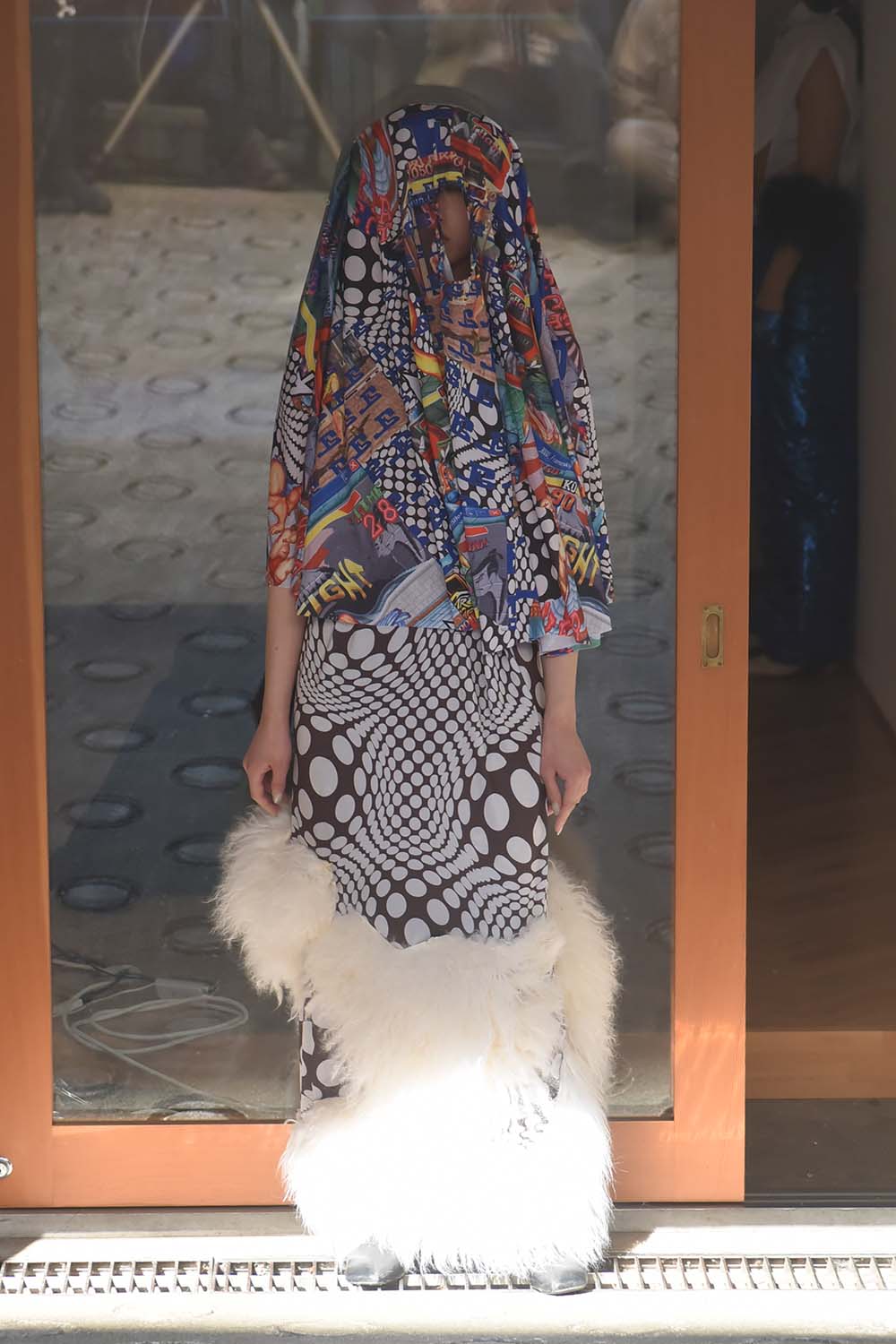 ●TOKYO FASHION AWARD 2023 award winning brand, VIVIANO (19:00~) presented a This show, being the first in five years, the theme was "love". It started from the strong wish of the designer to share the happiness she is presently feeling with everybody. It was a collection expressing love of all shapes and sizes.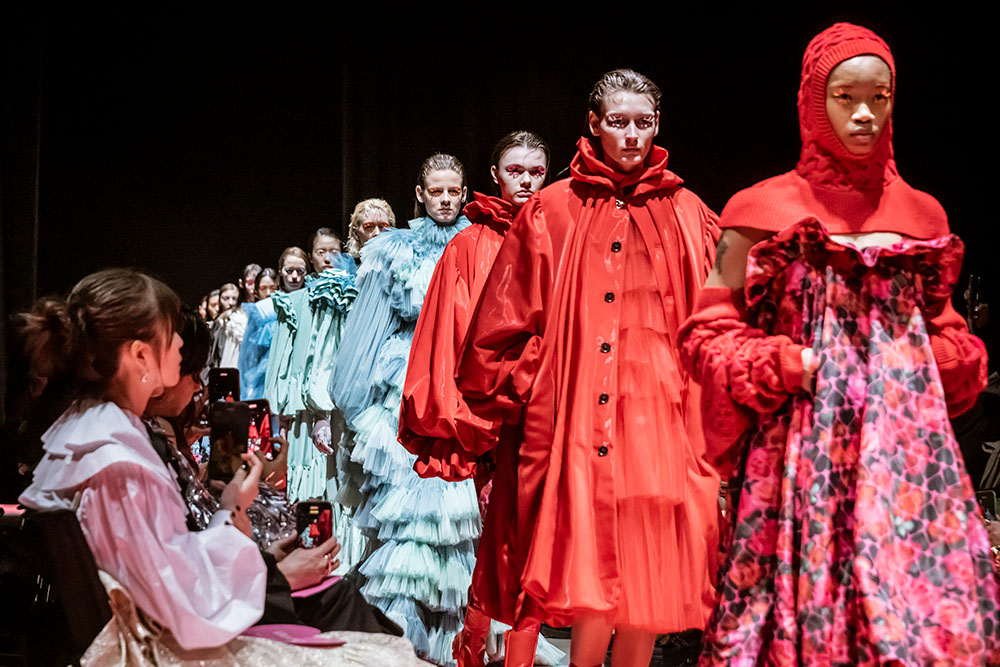 ●Carrying out of product samplings at Official venues (Shibuya Hikarie / Omotesando Hills).
Because the first day of this season's term coincided with the day the government designated to entrust the wearing of masks to individual decision, and because of the increase in physical shows, venues are becoming rejuvenated. From the opening ceremony, people have been freely enjoying the Official Sake, "Dassai", and other products such as the topical VITAL PROTEINS prepared at the foyer, Red Bull drinks, etc.