Interview & Report

Atsushi Nakashima
ATSUSHI NAKASHIMA DESIGNER
After graduated from Nagoya Fashion College in 2001, Atsushi Nakashima entered New Lead Factory. He won the 20th Onward Fashion Grand Prix. and moved to Paris in 2004, scouted by Jean Paul Gaultier to work as his assistant.. From 2009, he has been in charge of a new diffusion line until he came back to Japan in 2011.
 "ATSUSHI NAKASHIMA", has accumulated a variety of experiences both domestically and overseas, along with being awarded numerous awards.  Making their debut collection presentation at Tokyo in 2011, they will be participating in Fashion Week TOKYO for the first time in 5 years, to present their 2021 A/W collection in show format.  We have interviewed Mr. Atsushi Nakashima, the designer of this brand whose collection derived from traditional Japanese culture has received high praise at the Milan Collection also, on what kind of vision they intend to show us this time at Tokyo.
− It's been a while since you last presented your debut collection at Tokyo in March 2012.  First, please tell us your present state of mind.
Due to influences of the spread of COVID-19, on the night before our 2020 A/W season show was scheduled to be presented, the request for an all-stop of all events in Milan was announced.  As a result, although all preparations including model auditions and coordination had been completed, the show was suddenly cancelled.  Our 2021 S/S collection show which was also scheduled to be presented at Milan was cancelled in haste and replaced with a movie presentation at the Milan Collection, shot at Zojoji Temple in Tokyo.  Although the opportunity to present our debut collection at Fashion Week TOKYO was given to us through good fortune, because it was held immediately after returning from Paris, we faced many difficulties in production aspects, but I think this time, we can present a high-quality show to our guests.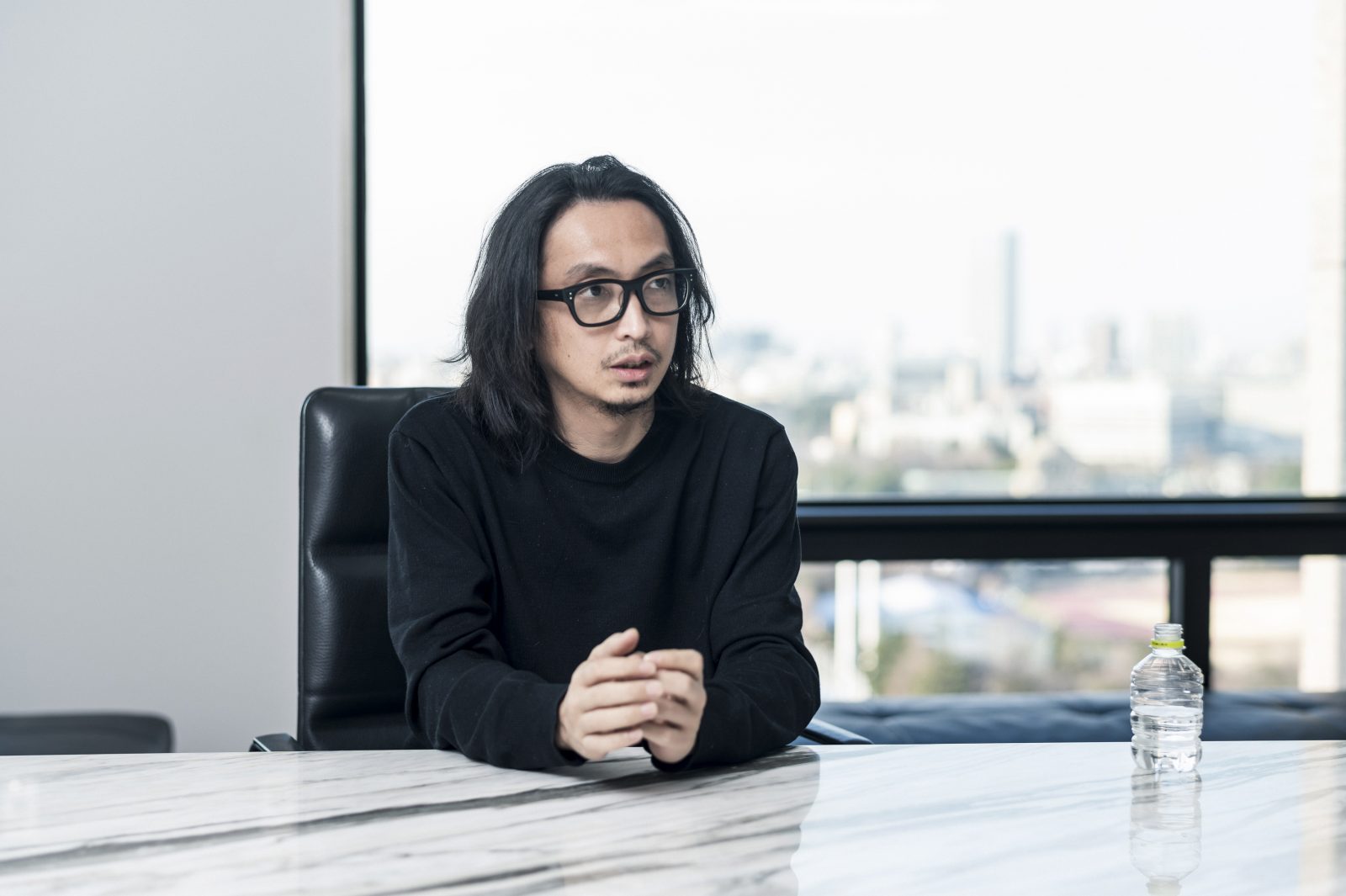 − At Paris, you had been working with Jean-Paul Gaultier for a long time, right?  We've heard you've gone through a variety of experiences before launching your own brand.
In 2003, I was awarded the grand prize of the 20th Onward Fashion Award, and the judge of the award at the time was Gaultier.  It was a simple piece, but one full of skills that a person with knowledgeable eyes would recognize.  Thankfully, saw me as a designer with sewing and pattern making skills.  After that, by invitation from Gaultier himself, I worked at the Gaultier Atelier in Paris for 5 years.  Haute couture craftspeople in Paris are highly skilled in traditional techniques, but many of them are not apt in putting design into shape, so my ability in being able to put ideas into shape was recognized highly.  I was appointed the director of bags, and head of the Gaultier brand's casual line.  At first, I was satisfied in just watching my designs go out on the runway, but gradually, my wish to start my own brand began to grow, so I returned to Japan and started my own brand.
− What got you started to walk down the road of fashion?
My great grandfather was a painter and I too was a good drawer, so in my youth, I had wanted to become a painter.  In junior high school, I began to read fashion magazines which got me interested in fashion, and by the time I was in high school, I began to dream about becoming a fashion designer, so I saved up money to study at a fashion vocational school.  During my vocational school days, while applying to various awards, I realized "fashion is not a drawing.  It is clothes, so it must have a shape", so after graduating, rather than going straight into design, I accumulated experience working in sewing and pattern making, aiming to become a designer who can produce.  I tend to get absorbed in what I do, so ever since I started getting involved in fashion up to now, I feel as if I've been completely absorbed in fashion, continuously thinking about fashion all the time.
− Do you have a source of inspiration for your collection themes or designs?
Presently, I design while keeping watch over the ever-changing times of today, holding dear the senses people have.  I feel that times have switched from an era in which people competed in creativity or techniques in creating something as beautiful as possible, to an era in which things that resonate and appeal to nature or people's senses are being demanded.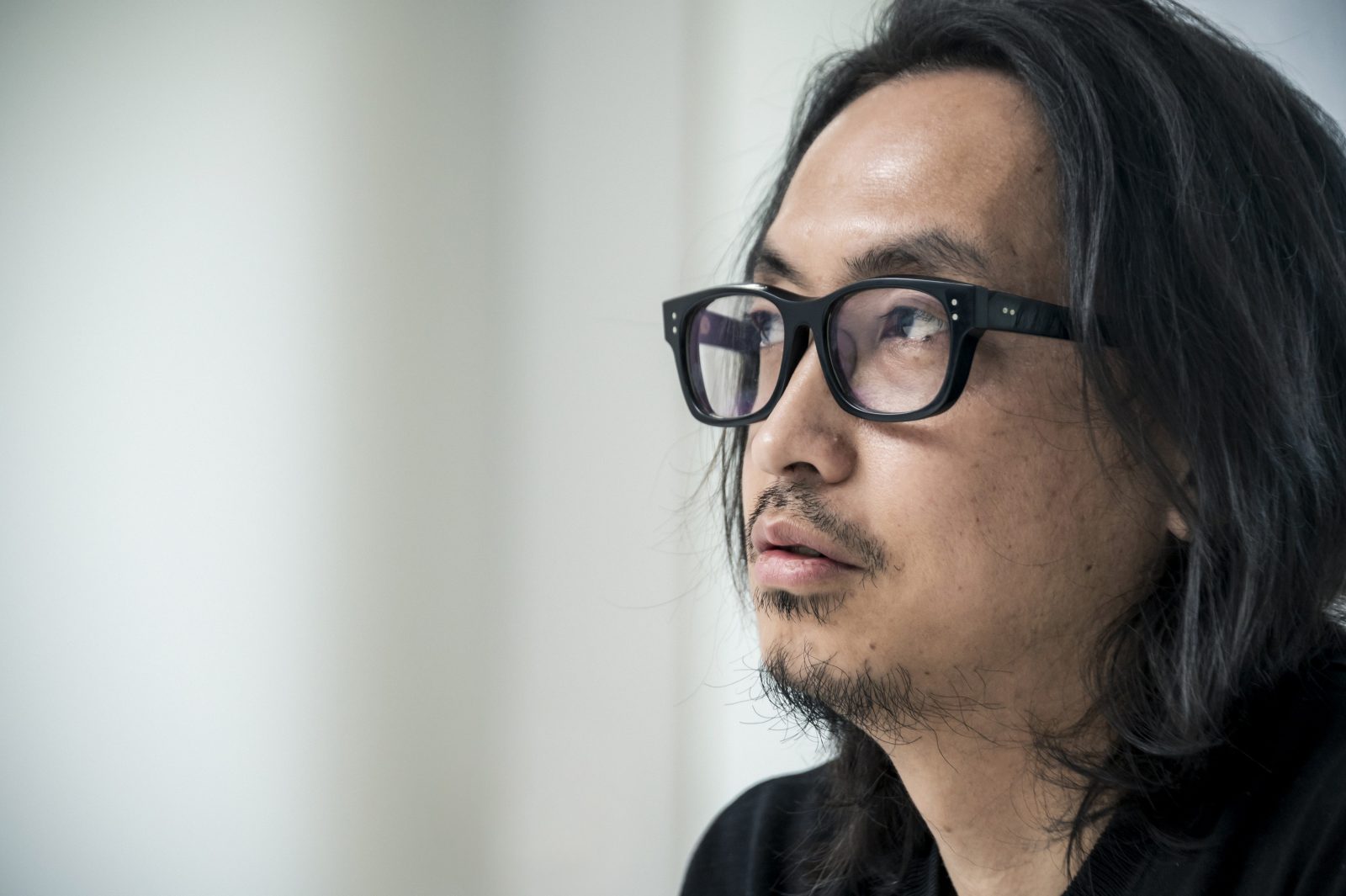 − Please tell us how your brand's business is doing.
Because some payments had stagnated due to influences of COVID-19, we've stopped doing wholesale from 2 seasons ago, switching to selling on our own.  The time is presently at a period of transition, giving birth to new business styles escaping from old business practices, which I think now is a chance for fashion business to change.  Under old business practices, small scale brands cannot survive, so I don't think the same methods will continue to be accepted from hereon.  As a brand, I hope to strengthen our power of influence as an individual brand, continuing to produce and sell to people who truly wish to possess our products.  We are in the middle of challenging new ways, including selling methods.
− Being in the midst of reforming your business, where have you positioned this time's show?
In fashion shows, there exists a special sense of tension and/or sense of emotion, which can only be experienced at the spot.  I wish to show my clothes beautifully in such a live sense.  I wish to make good clothes and move people.  In order to increase our individuality as a brand and raise our reputation, I feel it is our duty to bring news to the world.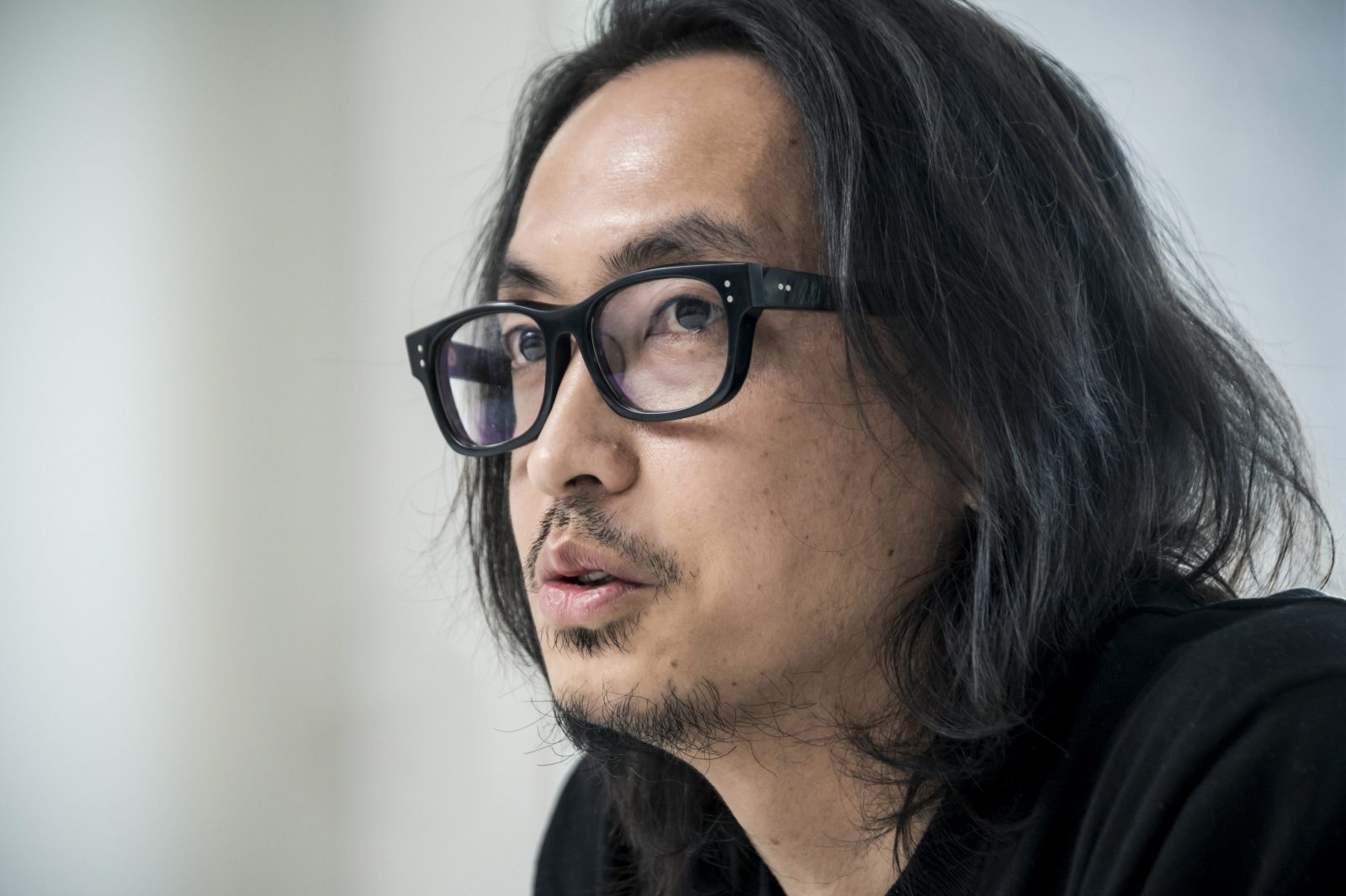 − Please tell us about this season's collection theme.
The theme of our A/W collection is "Sosui", taken from my great grandfather's name, mentioned earlier.  It is a collection inspired by traditional Japanese culture, with prints utilizing my great grandfather's paintings.  I intend to express sophisticated Japanese culture simply, cleanly.  After the show, I intend to hold an online exhibition also, for our general customers.
− We'll be looking forward to the show!  Finally, please tell us your future plans as a brand or as a designer.
Unlike in the past, today, we have reached a physical limit in giving birth to completely new things which have never before existed, and no matter what we offer, there seems to be a sense of saturation.  Therefore, we hope to continue fashion in a way differing from how it has been done up to now.  In a time in which the need for clothes is decreasing for many people, we hope to continue fashion by tying it to categories of other fields.