Interview & Report

Atsushi Nakashima
The winning designer of DHL Exported Cycle 2
After graduated from Nagoya Fashion College in 2001, Atsushi Nakashima entered New Lead Factory. He won the 20th Onward Fashion Grand Prix. and moved to Paris in 2004, scouted by Jean Paul Gaultier to work as his assistant.. From 2009, he has been in charge of a new diffusion line until he came back to Japan in 2011.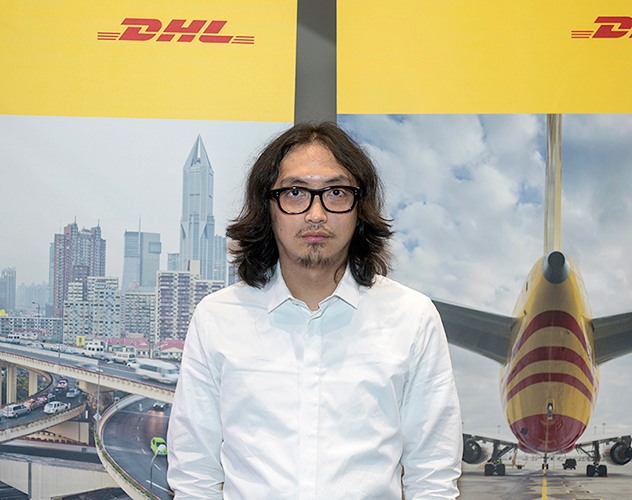 "DHL Exported" is a program to support the fashion industry worldwide, and was launched last year by IMG Fashion in collaboration with DHL Japan, Inc., Mercedes-Benz Fashion Week TOKYO's official logistics partner. With an opportunity to showcase collections at globally distinguished fashion week platforms, the program offers a chance for designers to expand their brand across international borders. Winning designers from New York, London, Milan, and Tokyo are given the opportunity for a runway show for two consecutive seasons under the official schedule, and also receive aid on shipping-related logistics costs. Atsushi Nakashima is a designer of his own eponymous brand, and would be showcasing his collection at Milan as the winning designer of DHL Exported Cycle 2. We asked about his pleasure of winning the award and determination for the show in Milan.
Please tell us how you feel about being the first Japanese designer to win in this program.
I have been interested in this program since Cycle 1 of last year, so it really is a pleasure and an honor to be selected as a winner. Before the announcement of the four winning designers, I heard that I was among the ten finalists. Some of the members were introduced on Instagram, but I was not included there. The uploaded brands had high-quality designs, and many of the designers were far more experienced than I was, so my hopes were not high. I wasn't even waiting for the results because most of the selected designers from last year also had established careers. I thought I would try again next year and the year after, even if things do not turn out well this time.
So you must have been very surprised of being selected as a winner.
Yes, I was quite surprised. It was hard to believe that someone like me, with low visibility, would be selected. I assume there were expectations for my potential and future progress. Looking at myself objectively as a designer, I think I have taken a significant step forward this year: I improved my skills on manufacturing, for instance my original pattern; I have been contacted by many workshops; and I launched a project with Daiichi Knit Marketing – which has been covered by last year's "THIS IS MY PARTNER." The past year has been extremely productive, and I am very happy of being a winner in terms of harnessing this achievement to proceed to the next step.
The standout feature of the DHL Exported program is that the designer him/herself can select overseas fashion week cities (i.e. NY, London, Milan, and Tokyo) to present their collections, and they can have shows for two consecutive seasons with assistance. What are your thoughts on this?
It is very appealing, because having a show abroad with only your own effort is very difficult. Runway shows are in itself cost-consuming, and doing this overseas would require a significantly large expense. The program's generosity of supporting designers in this respect is a distinctive feature, and another fascinating point is how they provide assistance for two seasons. I am hoping to take this opportunity to present my work outside Japan on a continued basis, which is why I see this program as a one-of-a-kind initiative that grants a major chance to designers.
What made you choose Milan as the place to showcase your collection?
After being recruited by Jean Paul Gaultier, I went to France in 2004 to work as his assistant. Back then I often visited Milan – the city of manufacturing – and last year, I also frequented workshops in Florence when I was working with Jil Sander. I identified with the city and liked environments that were comparable to Japan, regarding the presence of craftsmanship and the tradition being cherished and passed on, and that is why I chose Milan. I also feel comfortable about many Milanese people admiring and respecting Japanese culture.
What do you think about Milan as a fashion market?
When I was a student, I always checked and studied the brands showcased in collections at Paris and Milan. To me, Milan is a city that produces brands like Jil Sander or Moschino: labels that have a large worldwide fan base. Another factor is that besides buyers from overseas, selective European fashion aficionados gather to Milan, which makes for another appealing aspect to me. I feel pressured at the same time, however, because this means I must present a decent collection to win approval.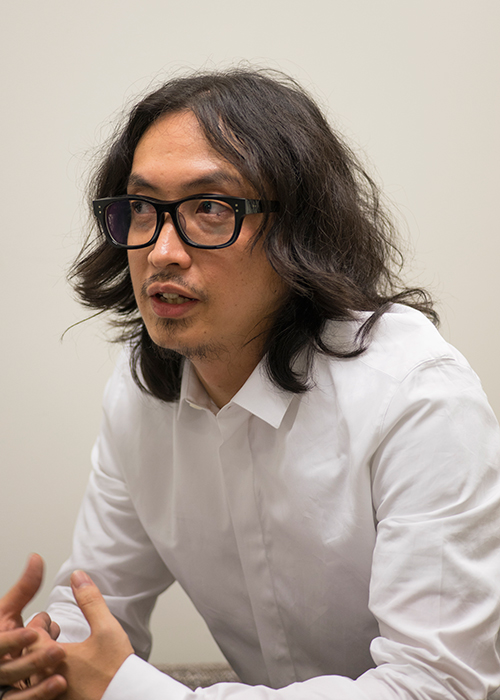 Although the showcase of the 2016 S/S collection has just wrapped up, tell us your ideas and endeavors on the 2016 A/W and 2017 S/S collections that you will be presenting in Milan.
Actually, I have already started to map things out. First of all, the focus will be on women's clothing. Showcasing menswear and womenswear in a mixed manner is common in Tokyo, but outside Japan, the two are separated from the collection week. I wish to follow Milan's format and concentrate on ladies' wear. The looks for menswear will be shot in Japan and presented. After my seven years of training in France, I debuted my brand ATSUSHI NAKASHIMA in Tokyo, but the substantial difference in how the markets of Europe and Tokyo regard fashion gave me a hard time until being accepted by the Tokyo market. Europe has museums throughout its cities, and art is part of daily life; with regard to fashion, Europeans select whatever they find attractive regardless of other's opinions. Even newbies and no-name designers have opportunities in Milan, but the outcomes also appear in a vivid manner. With my work in Tokyo as a designer and the experience gained from training in Europe serving as my foundation, I will make every effort to achieve good results with creations that offer a fine touch unattainable by others.