Interview & Report

Masanori Morikawa
BASICKS Designer
Born in 1984.
2013 Awarded "DHL designer's award for Fall/Winter 2013.
Joined D'league/Richard Mille group by M&A.
2015 Awarded "Best New Designer at the SHISEIDO 33rd Mainichi Fashion Grand Prix.
2016 CHRISTIAN DADA's first show to be listed officially on the Paris Fashion Week Calender.
Joined the Paris Fashion Week who was the youngest Japanese to participate.
2017 Awarded as one of the 10 Asian Designers to Watch at Fashion Asia in Hong Kong.
2020 Announced suspension of CHRISTIAN DADA.
2021 BASICKS was launched.
After suspending CHRISTIAN DADA, which gained frenetic fans around the world through their presentations at Tokyo and then Paris, Mr. Masanori Morikawa started up BASICKS, a new brand, in 2021.
This new brand gathering attention with their approach differing from CHRISTIAN DADA, will be presenting their world debut runway show at Tokyo, in this upcoming 23 S/S season. While waiting anxiously for Mr. Morikawa's first runway show in Japan after so many years, we spoke to him on his present frame of mind.
Please tell us the brand concept of BASICKS, or the things you place importance on in production.
Under the concept of daily wear that circulates, we suggest fashion that is not influenced by trends. We are refining vintage wear which I have gathered because I like personally, into comfortable, relaxed wear, matching the mood of today. We are turning them into pieces that people would recognize in one glance that it is a BASICKS item by framing the clothes with white stiches or adding heart-shaped stiches, striving to become a brand that will be worn for years despite changes in trends or season. Fashion standing completely opposite of presenting the latest in fashion. I think it is a good thing for such fashion to exist.
Furthermore in 90% of our products, we are using eco-friendly materials, such as recycled-polyester or organic cotton. We are conscious of SDGs, but our stance is to do as much as we can without straining ourselves. Our first priority in production is to create clothes that will make people feel happy when worn.
It seems like you have converted greatly from the production styles of CHRISTIAN DADA. What influenced you in this change?
CHRISTIAN DADA was a brand in pursuit of trends, so we gave our presentations at Paris. It was in synch with the flows of capitalism, which was in itself an interesting way of existence, but honestly speaking, I felt a bit drained. I wanted to stop, stand still for a moment, and start a life-size brand that I could do without straining myself, so I decided on doing this. Also, I myself have become older and I no longer wore DADA myself, so I felt I wanted to create a brand which reflects my private self, more.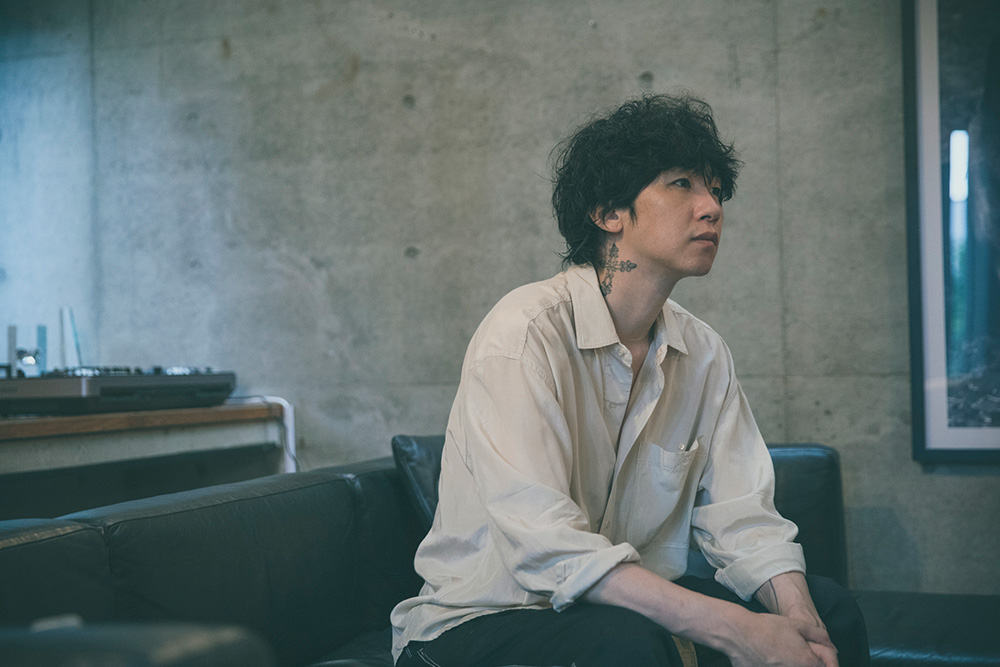 So presently, what is your source of inspiration?
Clothes my friends are wearing, and in truth, my daily life. During DADA, I laid down a clear theme every season, but now, I incorporate a variety of aspects without establishing a seasonal theme.
Please tell us the present situation of your business.
We wholesale to 6, 7 shops in Tokyo, 20 something shops nationally. Delivery is still unstable due to corona, so it is difficult to be aggressive in business, but we hope to broaden our scope to global developments in 1 years.
We are quite sure there are many people looking forward to your first runway show in four years! Within the extent that you can, please tell us your plans for the upcoming show.
The theme of the show is "consumption". BASICKS is not the sort of brand that continuously gives birth to new things and delivers it to customers, so in our show also, we will be presenting upcycled items and archive wears of past collections. I'm thinking of a form of presentation that differs from the style of conventional fashion shows.
Furthermore, this show is being held by support from DHL, who is promoting sustainability such as CO2 reduction, e-bikes, solar photoelectric generation, etc., and because the delivery industry is at the forefront of where "consumption" takes place repeatedly, we chose their delivery center as the show venue. I'm pretty sure it is the first time a runway show has been held at such a place, nationally or internationally, so I'm thinking of a production that creates new values from waste.It is a realization of a show that presents the problem of "consumption", which is the sort of show I wished to do when I stopped doing shows, after years of presenting shows for DADA.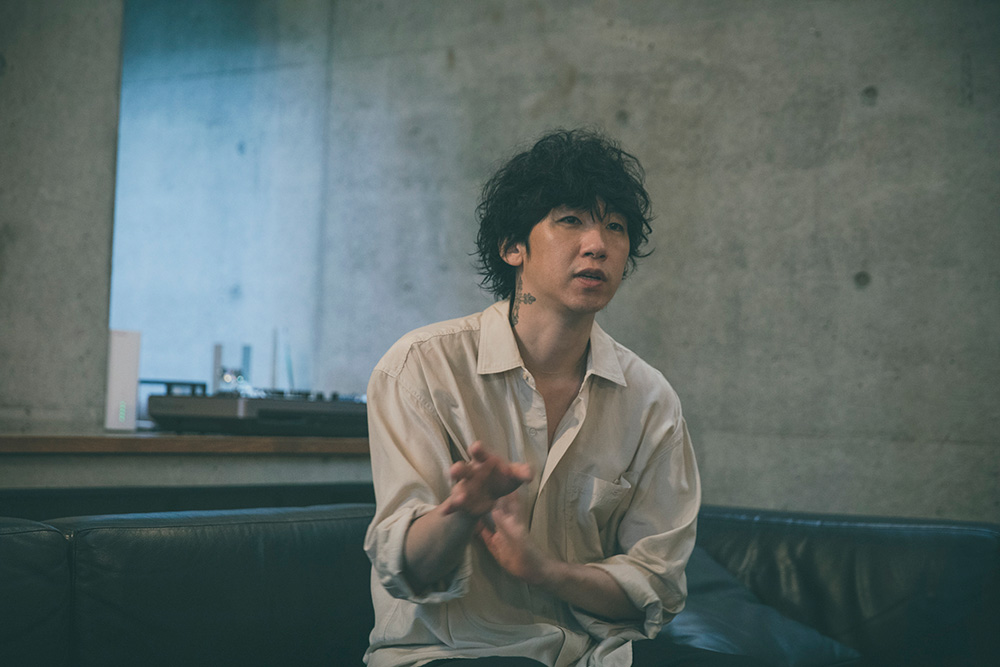 For you, Mr. Morikawa, what is the value of presenting a show?
The value or meaning of existence of shows presented by fashion brands is to have their guests have fun. To have guests watching the show think, I want these clothes, or to have them feel the message of the brand and enjoy themselves. For this upcoming show also, I am thinking of a production that has a story to the end. I am hoping people will enjoy watching it from start to finish, without getting bored.
Are there any differences in your mindset for presentations at Paris and presentations at Tokyo?
Location has nothing to do with it. If presenting at Paris holds meaning for the brand, they should present at Paris, but today, because of the existence of SNS, and because the fashion week at Tokyo is becoming interesting, if a brand thinks they can present something interesting at Tokyo, I think they should present at Tokyo. Presenting a show at Paris involves costs with one extra zero at the end, so in my present situation, I'd rather spend 1/1000 of that money to hire a famous photographer to shoot our looks (laugh).
To those people looking forward to your show at Tokyo, please tell us how/what you are feeling now.
This will be the first show in quite a long time, so I would be really happy if people would simply enjoy themselves. To me, this show is sort of an exhibition match for BASICKS, something like a special edition show for the brand. Clothes-wise, ours are universal and ordinary clothes, but the more ordinary the clothes are, the more they change by styling, so I am hoping people will watch with that in mind. I hope people will enjoy the moment the show materializes as a BASICKS' show.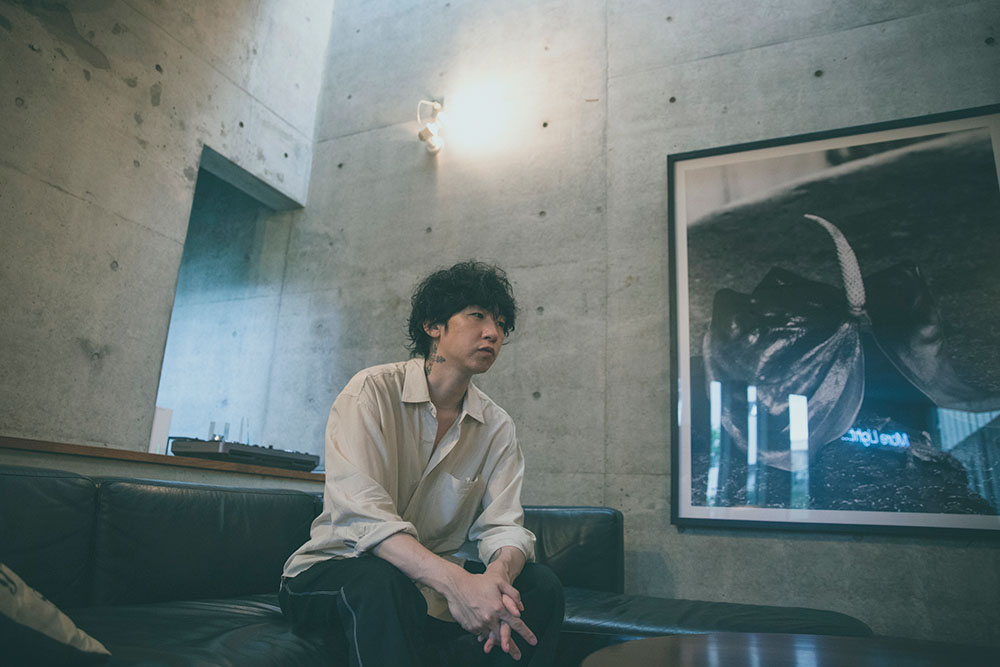 Please tell us your future perspectives as a designer.
Actually, even now while during BASICKS, I'm still involved in the consulting of other brands, including overseas brands, as client work. I hope to nurture and grow this brand as a brand I myself want to do, while balancing work with my client work.
To me, BASICKS is positioned at a ballad-like, love-song-like position, but in the future, I intend to challenge myself to hard rock-like challenges at the same time. And, despite the fact that producing fashion is in itself not a sustainable act, I'd like to challenge myself in creating a brand which carries a message that changes that.