Interview & Report

Seishin Matsui
SISE Designer
2010 Tokyo collection debut.
2011 mugamiyahara x sise "ten-ten-" release
   Image movie by Miyahara dream picture of 2012  spring summer collection
   "The feeling of the SENSATION-summer" the film is shown in Shibuya movie rise.
2014 INTERNATIONAL WOOLMARK PRIZE Japanese representative.
   Asian division title (this meet appearance)
   The 11th time BESUTODEBYUTANTO prize Fashion section Winning a prize
2016 Korea KOLON SPORT and design contract.
   The brand name KOLON + SEISHIN starts.
   BOBSON Collaboration WHEIR Bobson.
   The first season design
2017 Movie "Jojo's strange adventure" The movie costume making design.
2018 Tokyo fashion week show appearance.
2020 PUBG MOBILE JAPAN LEAGUE SEASON 0 24   teams of uniform design.
SISE, participating in Rakuten Fashion Week TOKYO for the first time in three years, scheduled to present for the 2022SS season online. Welcoming the brand's 10th anniversary mark, says we will be witnessing a new SISE with a renovated new brand image in their 2022SS season. Now that their presentation is soon at hand, we spoke to their designer, Mr. Seishin Matsui, on his state of mind regarding his upcoming collection, which we predict will be gathering great attention from not only fans of the brand, but also buyers and fashion industry related people alike.
First, please tell us about your present business situation.
Presently, we have approximately 25 accounts domestically, and business is stable. As for COVID-19, business aspects haven't been influenced so far, but I have been feeling creation aspects have been influenced unconsciously, because of not being able to switch my emotions well due to not being able to go anywhere, and feeling disquieting moods in the air.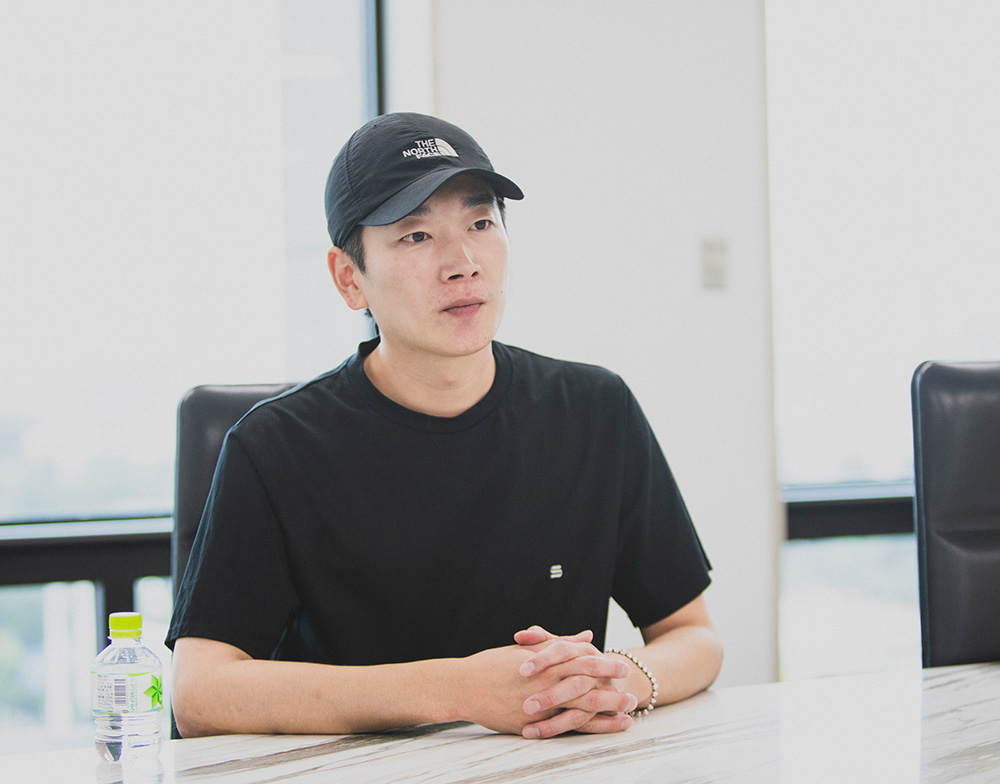 In the year 2020, you've welcomed the 10th anniversary mark since the launch of the brand. Has there been any changes in your state of mind?
Through a variety of experiences, such as becoming a subsidiary of MARK STYLER Co., Ltd., becoming independent and tying a design contract with a Korean sports brand, supporting other brands in their creative, for good or for worse, I've become able to cope with the brand. I had come to the point that even if we presented a new collection, I could imagine the post-reactions to it. Amid such situations, one day, unintentionally, I was suddenly hit by the thought, "What is my brand? What was it that I wanted to do by launching the brand?". I thought, designing, operating a brand should be, used to be, more difficult. The presentation I will be giving in the 22SS season was produced from my wish to get back to basics as if restarting the brand from zero, so we will be presenting a completely different SISE than before.
So, having reached a major turning point, it is going to be a new SISE collection!
Yes, I worked on completely different designs from what I've been creating, with a mindset of facing myself, as if to regrow SISE again from scratch. I realize there will be arguments both for and against, but I'm prepared to receive all sorts of reactions. I would be really happy if those people, fans of the brand, buyers, who have kept their eyes on SISE would be surprised and look forward excitedly to how SISE will become from here on.
Please tell us also about your 22SS collection theme
The collection theme is "drawing". I've created the collection with the image of drawing carefree lines to my heart's content. There are some clothes which do not seem like clothes, and it is a collection which I have spent much time in building up, including the selection of materials, colors, etc. It has turned out to be a collection in which I had fun drawing the designs, with items which I have enjoyed the process of creation.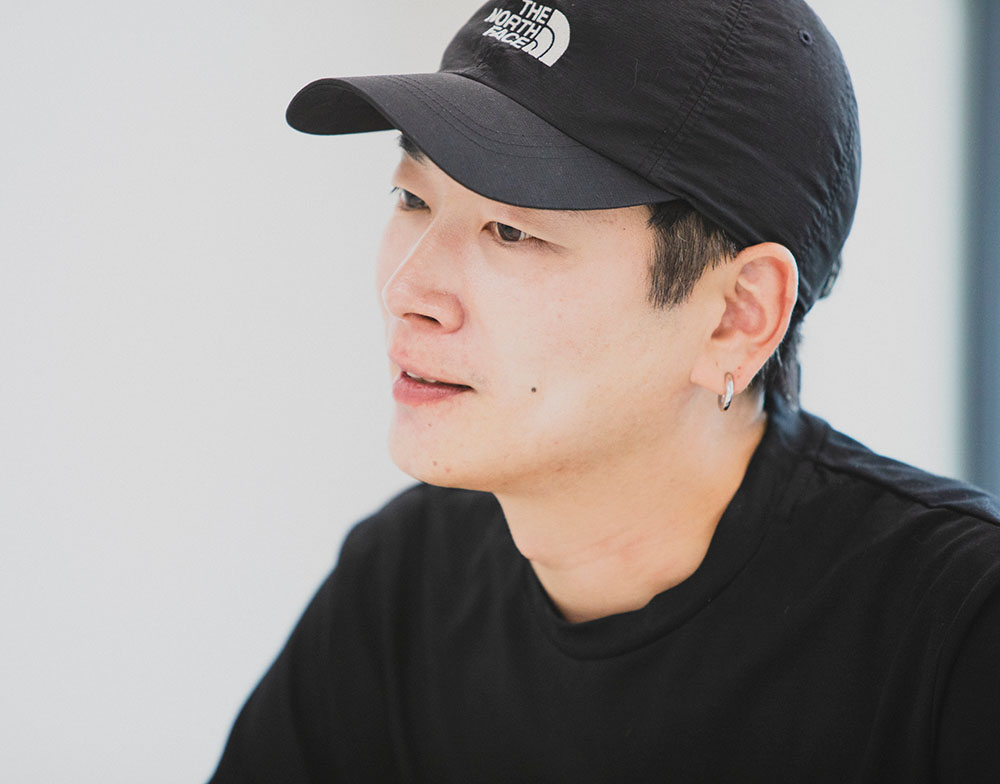 At Rakuten Fashion Week TOKYO the presentation will be made online, but what form will it be in?
In sync with the collection theme of drawing lines, I will be presenting a movie created in collaboration with the paint-artist, Ms. Kanako Sasaki, and photographer, Mr. Tadayuki Uemura. I hope people will look at both the movie in which painting and clothes are fused, along with the Looks which will be disclosed on a later date.
Up until now, I've directed the Look myself also, but in search of ways to show SISE as a new brand, this time I haven't touched it, leaving the whole production entirely, including model and styling, photographer selection to Mr. Junichi Arai, the editor of Them magazine. I'm truly looking forward to seeing how SISE will look without my filter. One of the reasons why I decided not to present in runway show form this time is because I wanted to remove my filter.
The excitement towards your presentation is sure to be rising! What made you decide to participate in Rakuten Fashion Week TOKYO this term, for the first time in three and a half years?
When I decided to regrow the brand from zero, I had decided to participate in fashion week for the next collection. When I first started SISE, participating in fashion week was one of my dreams, so participating this time is sort of a reminder for me to get back to my initial feelings. Today, brands are giving presentations at times they wish, so in reality, there is somebody giving a presentation all year round. For a while, SISE had also been giving presentations at timings unrelated to fashion week, but I've come to think, is this really the right way to do it. Rather than considering it right to prioritize individual activities because business is going well, I began to think I should think about being a part of Tokyo, of Japanese fashion. Also, the fact that the term had been pushed up to August was a huge factor in deciding to participate. As for the future, I will decide on presentation forms by watching social movements, but I'm thinking of continuing to participate in fashion week.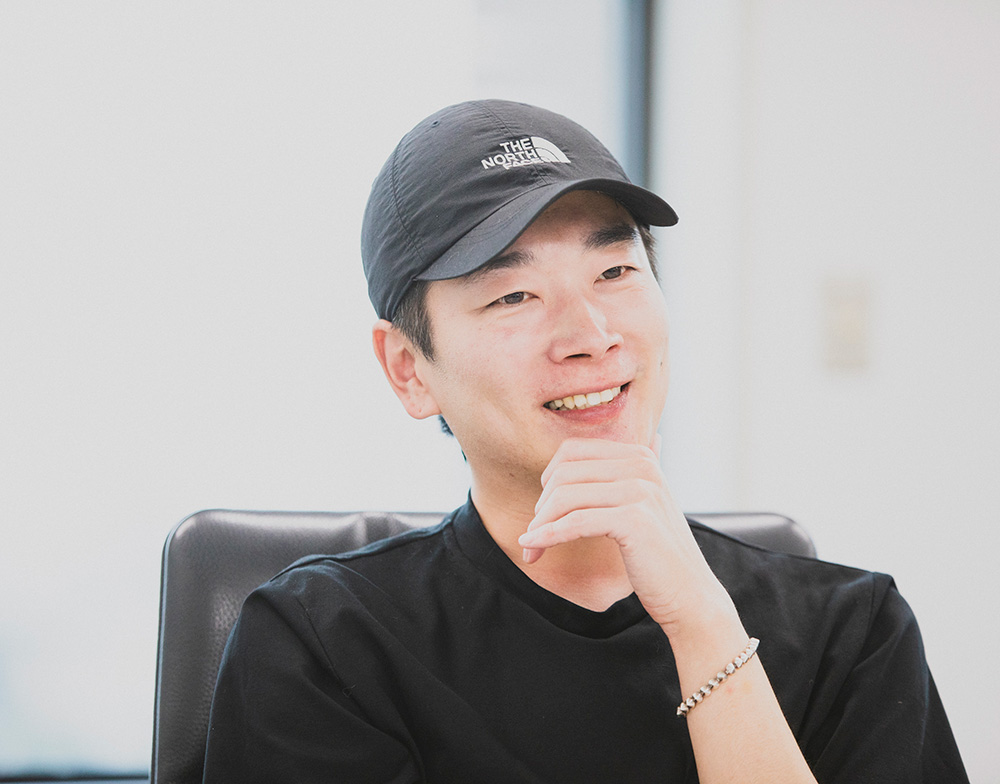 Please tell us about your prospects, as a brand and as a designer.
I'm in the middle of rebuilding the brand so I don't really have any concrete images as for the brand's future but … I hope to be a brand which appeals to people of younger generations who are aiming to work in fashion. As for business, along with creation aspects, I'm also recomposing my PR and sales structures, so I am presently in the middle of building a basis. As a designer, I hope to always continue being a designer who is sincere, true to the job of designing, and enjoy doing it. The brand will be really restarting from here, so I am truly excited about all sorts of things, and in truth, I'm so excited about the upcoming presentation and can't wait to see it myself.