Interview & Report

Takuya Morikawa
FASHION PRIZE OF TOKYO 2020, Winning Designer
TAAKK was established by Takuya Morikawa in 2012 after 7 years of working with the issey miyake. Takuya cut his teeth at Issey Miyake, imbues modern suiting with a relaxed aesthetic, playing with silhouettes, pursued proportions, and cutting edge fabrics. Brand concepts is "UNREALISTIC REALITY". Designs are created by an exceptional technique after many experimental attempts. Collection are very new style and challenged traditional notions of reality.
TAAKK, chosen as an award winner in "TOKYO FASHION AWARD 2017" because of their unique creations particular to material and technique, and after having experienced exhibitions at Paris and N.Y., in 2019, became the award winner of "FASHION PRIZE OF TOKYO 2020". The next year, as a brand, held its first runway show at Paris, continuing to grow in both domestic and overseas markets. We spoke to Mr. Takuya Morikawa, the designer heading TAAKK, which stole the talks by presenting the first physical show in Rakuten Fashion Week TOKYO 2021SS, on the reaction to their show, state of mind midst the ongoing COVID-19 pandemic, future plans for the brand, etc.
What influences has the COVID-19 pandemic have on the brand?
No influence or apparent changes the brand. As we always have, we are continuing to pursuit the essence of fashion brands, which is creating good clothing and delivering it to customers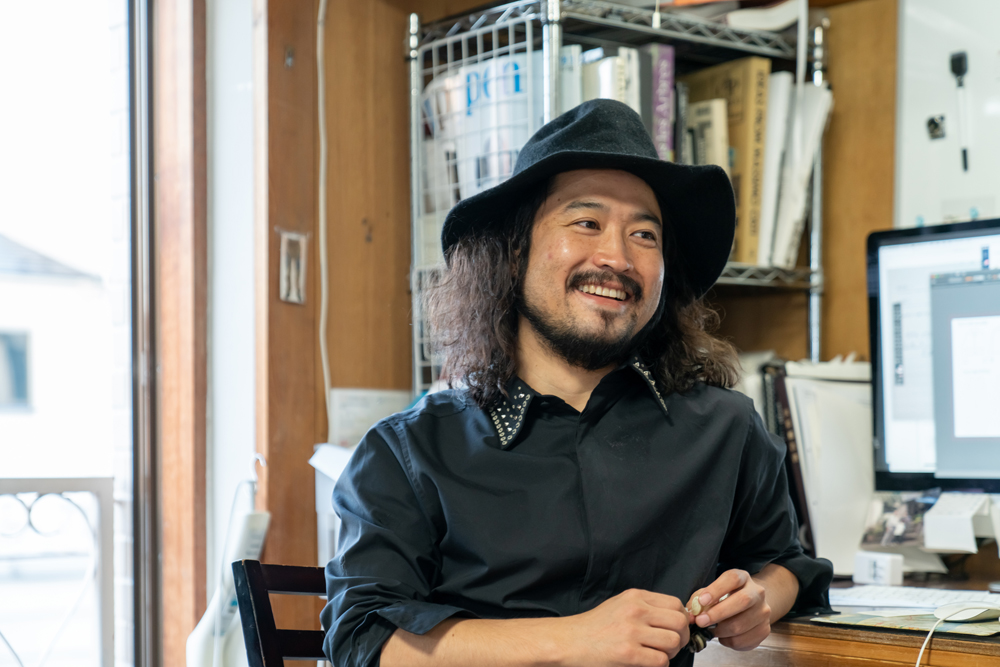 You've always been involved in creation conscious of the atmosphere. Has there been any changes in your inspirations or in your creative process?
Before the corona outbreak, all fashion brands began to stress sustainability all at once, which to me, felt odd. I can understand large corporations being concerned about it, but I felt that small brands such as us aiming towards being eco-friendly, was simply complacency. I mean, if you're just going to talk about recycling and/or sustainability without tackling it seriously, then you might as well quit production all together. Create clothing which are not easily thrown away, convey and deliver the value of the clothing we make. These are only natural for a fashion brand, and things we have always continued to do.
TAAKK 2021 S/S collection runway show
The event which was originally scheduled for March was cancelled due to the COVID-19 pandemic and held afresh as the !FASHION PRIZE OF TOKYO 2020 WINNER'S EVENT" during the October Rakuten Fashion Week TOKYO. With what mindset did you face this time's runway show?
There was a negative mood about holding the event, even in October, so I wanted to make it into something that made people happy, make people feel good just by stepping into the venue, and chose Shinjuku Gyoen as the venue. Runway shows are incredibly attractive events, and it is important to convey the emotion, passion behind making clothes and the clothes we've made, so I intend to continue doing some kind of presentation, including overseas.
Please tell us about your latest collection presented in the show, which was inspired by René Magritte.
It isn't a one-time thing. I've always been a fan of René Magritte. He has a way of making mundane everyday things look fresh, and the odd feelings his works gives off, inspires me for design hints. Specifically, in the collection, the look which appeared near the end, the style of tucking in a jacket instead of a shirt, with a cummerbund, was inspired by him. A look which has a feel of oddness from a typical men's styling. Also, In the jacket which changes from linen to a shirt, we've used a special fabric which docks together the function of each. I think that the clothing men wear daily is wearing fabric. So, to me, creating fabric is equal to designing. I want to create fabric with meaning, so I'm always studying about yearn count and loom, always communicating thoroughly with factories so they may understand what I'm looking for and have them create many samples every season.
Up to now, you've shown a strong particularity towards "delivering, conveying", such as creating a movie under the theme, "letters", right?
True. I have a need to convey my thoughts surely and carefully behind clothes making. Digital is very convenient, but I feel that connecting with ZOOM only makes the world a boring place, so whether it's about business transactions or with the factory, even if it is just one word, I make it a point to convey my thoughts in a hand-written letter. In presenting our 2021 spring summer collection, we held an installation presentation on the next day of the runway show, to create a situation in which people could actually see and touch the collection which my team and I spent half a year preparing. We did this as a method to carefully convey clothes details and our particularities which cannot be fully conveyed in a show only, but all our guests seemed to enjoy it, and having actually done it, we are extremely happy we have done so.. As for general customers, in order to have them like our clothes even more, sometimes we work as sales staff at the shops which carry our products. Our clothes are not easy to wear, so I feel it is essential to put effort in trying to carefully convey. Emotions of being moved is contagious and spreads to others. Information is easily spread through SNS with a push of a bottom, but to convey important things or information which lives on for 5, 10 years, it must be accompanied by emotion. Both as a brand and as a person, I intend to continue putting more effort in conveying.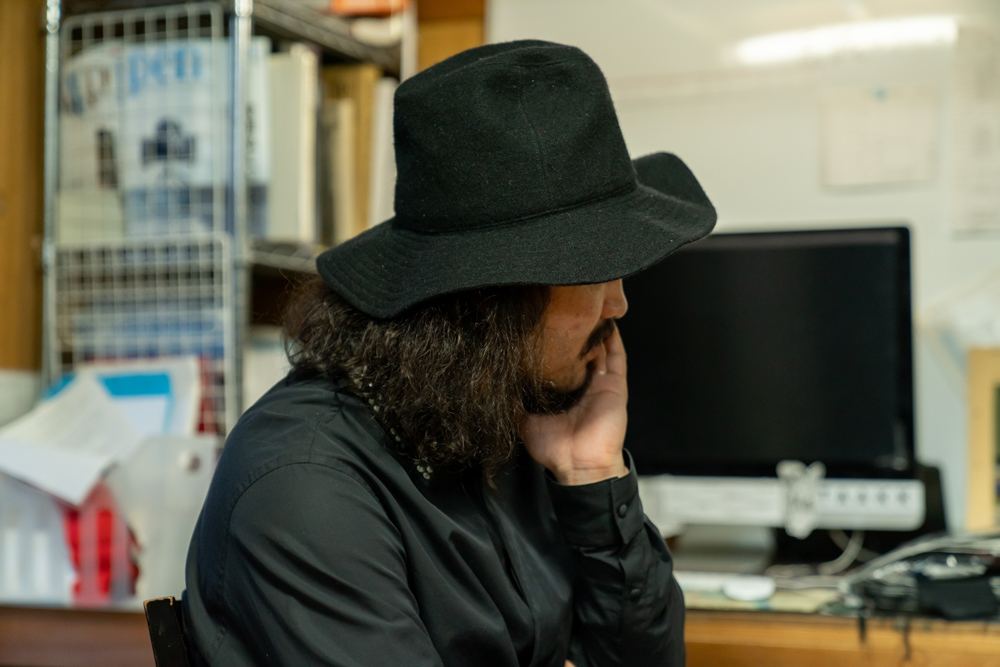 Being the winner of both TFW and FASHION PRIZE OF TOKYO, you are now at a position where people are looking forward to your future developments. Please tell us your honest plans for the future.
As a natural thing for fashion brand, we hope to continue creating more and more good clothing. I'm not thinking about increasing the number of styles we make per season, but I wish to create clothes and fabrics which will live on for 10, 20 years, clothes and fabrics which surprise people. By making good clothing, the world surrounding us will change, like it did after having being awarded this prize, and I think, by sticking to our creation ties into business and the growth of the brand as a result. TAAKK is a brand with strong family-like connections in which the staff and team all work like we were a family. I hope to maintain this clamorous mood, and continue to give birth to fun, attractive packaging befitting us.
Interview by Tomoko Kawasaki
Photography by Yohey Goto
Translation by Aiko Osaki