Interview & Report

TENDER PERSON
TENDER PERSON Designer
Yashige Yuto
Born in 1994.
Entered Bunka Fashion College and started TENDER PERSON while attending school.

BIANCA
Born in 1994.
Entered Bunka Fashion College and started TENDER PERSON while attending school.
Experience work as a sales staff of Multi brand store from 18 years old.
TENDER PERSON, started by Mr. Yashige inviting Ms. BIANCA to start a brand together while still attending Bunka Fashion College, has welcomed its 10th year while maintaining their strong passion and rich sensitivity towards fashion. Their positive and powerful pieces which is unanimously favored even by overseas artists, is exactly what Ms. BIANCA aims for when she says, "being someone's treasure". Now, while the memory of their runway presentation at Rakuten Fashion Week TOKYO last March is still fresh, we spoke to them who we feel has great potential to advance even further, on the now of the brand and its future.
Please tell us the background behind how you started your brand as a designer duo.
While attending Bunka Fashion College as a student, it started as a sort of a pet-project, like a junior high school memory-making project. Then, we began to hold exhibitions, and before we knew it, here we were. We are opposite in every way, we like completely opposite things, and are absolutely different in both the way we design or produce, but since we were students, we shared in our passion of "love fashion above all". So, although we differ in the things we like, because we are the same age, have experienced fashion and trends of the same era, and share common fashion views, we are doing this brand together.
Are there any brands or designers that the both of you have been influenced by?
Ms. BIANCA) Designer wise, I was influenced most by Vivienne Westwood, but I have also been greatly influenced by Lady Gaga. She taught me freedom to self-assert "this is fashion", by wrapping fabrics, wrapping meat on her body.
Mr. Yashige) My love for fashion which started with Mr. NIGO, then broaden to a wide range, from Garcon, vintage clothing, American-casual, etc. The designer I respect the most is Ms. Rei Kawakubo, including her spirituality.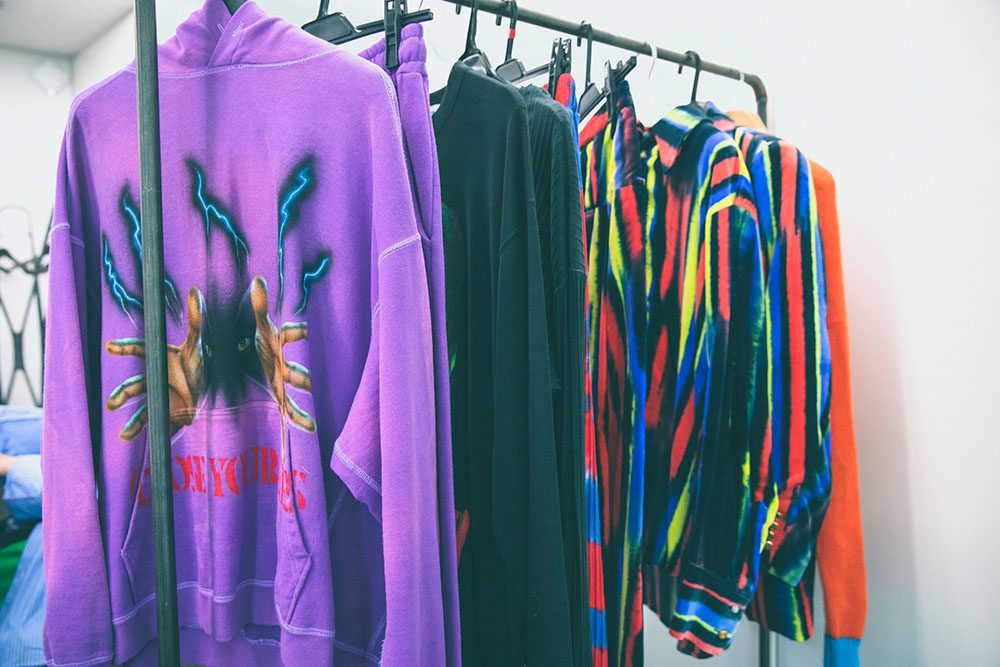 How do you share roles in production in your brand?
Ms. BIANCA) Yashige is the one who has a conscious vision of the brand in totality, and I think I am the one paying attention to each piece of design. I place importance on unaffected instinct on what sort of thing I want to make. I design thinking even if it does not appeal to everyone, I want it to be clothing that will pierce somebody in the heart and become their treasure. For me, clothing is also my hobby, along with both my mother and grandmother being clothes makers, so conversation at home is all about clothing too … I'm simply thinking about clothing all the time.
Mr. Yashige) I feel I am always conscious of balancing our designs as a brand, thinking about what each piece will convey. Recently, I have realized that the balancing can affect the appraisal of a collection largely. I think about how to convey the whole image of our creations, while understanding how our brand is being seen from the people around us.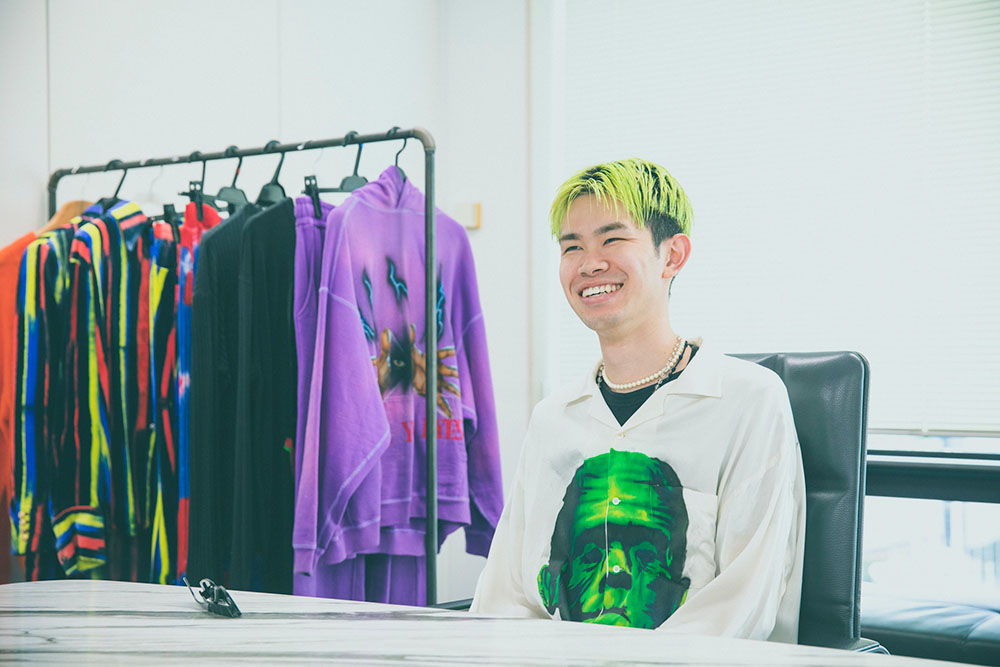 How was the runway show you presented in Tokyo this past March?
Ms. BIANCA) When I was a student, I used to go to Hikarie to go see the Tokyo Collection, all dressed up, or to help out in guiding the guests in and out, so I got really excited at coming back here on the side of doing a show. I felt the magnitude of shows in which an instance of experience, including music, smell, facility, etc. could be shared by many people at once, and I gained a sure feel that our guests understood the creation we wish to convey, its concept.
Mr. Yashige) It was a collection we ourselves were quite fond of so there was a feel giving it our all, but at the same time, we realized a few issues also. And, a feel of wanting to challenge doing a show again was born, in a free atmosphere and timing befitting the timing of our creation. Until then, we were never really interested in presenting a show, but the festival-like fun of having all those people come, feeling that excitement, I was greatly stimulated by the attractions of a show.
Please tell us your present business situation.
We presently have 20 or so domestic accounts, and although there are fluctuations in our overseas accounts, we have approximately 5 accounts. Rather than grasping the number of accounts we have, we place importance on things like how our items are handled at retail shops, how our items are portrayed on SNS, frequently checking in on how our retailers are doing, and communicating well with buyers. There is not much we can do as soon as our products are lined up at stores, but we are constantly concerned with how our products are being handled at the stores.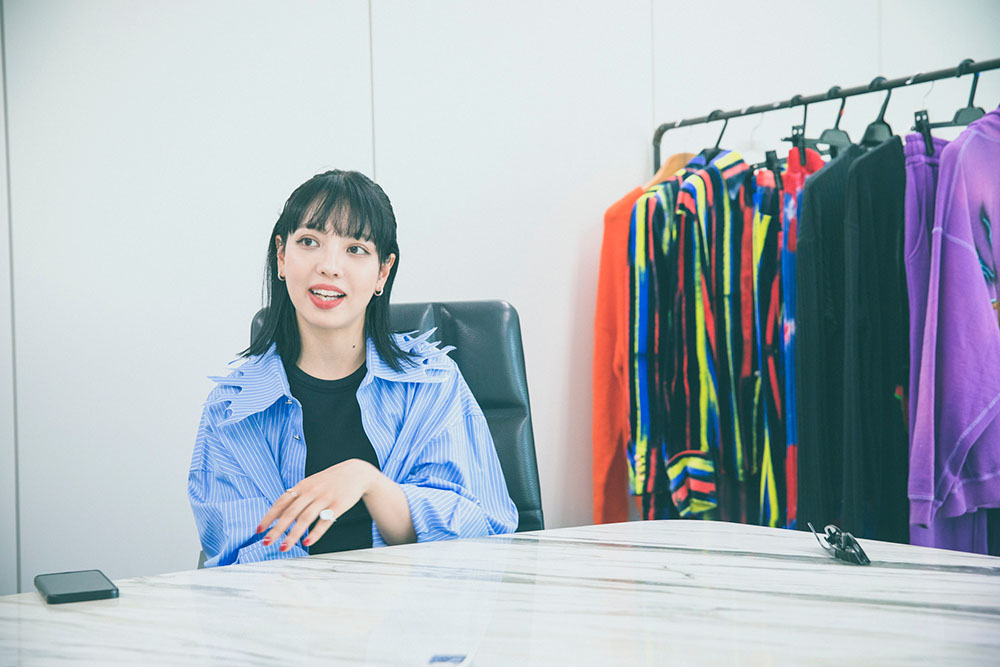 Your brand seems to be growing steadily.
When we first started the brand, we were thinking only about domestic developments, aiming to be an inbound brand chosen by foreign visitors to Japan as a piece of Japanese culture. Despite that, we were never conscious of making "clothing that Japanese wear" in our production. We have simply and honestly continued to face and produce the fashion we ourselves wished to create. As a result, we began to think of overseas as a place that will appreciate the creations of TENDER PERSON, and compounded with being encouraged by people around us, we started to contemplate developments in overseas markets, which led to tying a contract with an overseas showroom, receiving the TOKYO FASHION AWARD, and here we are.
How do you think your brand is being received overseas?
Presently, the market that appreciates us the most is South Korea, with a large-scale shop laying out a rack for us near the first floor entrance, and a variety of artists wearing our creations, which is a happy situation. H.Lorenzo of the US, also selects items with high impact or hand-knit items we create every season as a special almost one-of-a-kind piece. The aspect we enjoy the most about overseas developments is that we are not questioned about our genre as a brand. People look at our collection without being constrained by existing frameworks of categorization or taste, such as men's, women's, etc.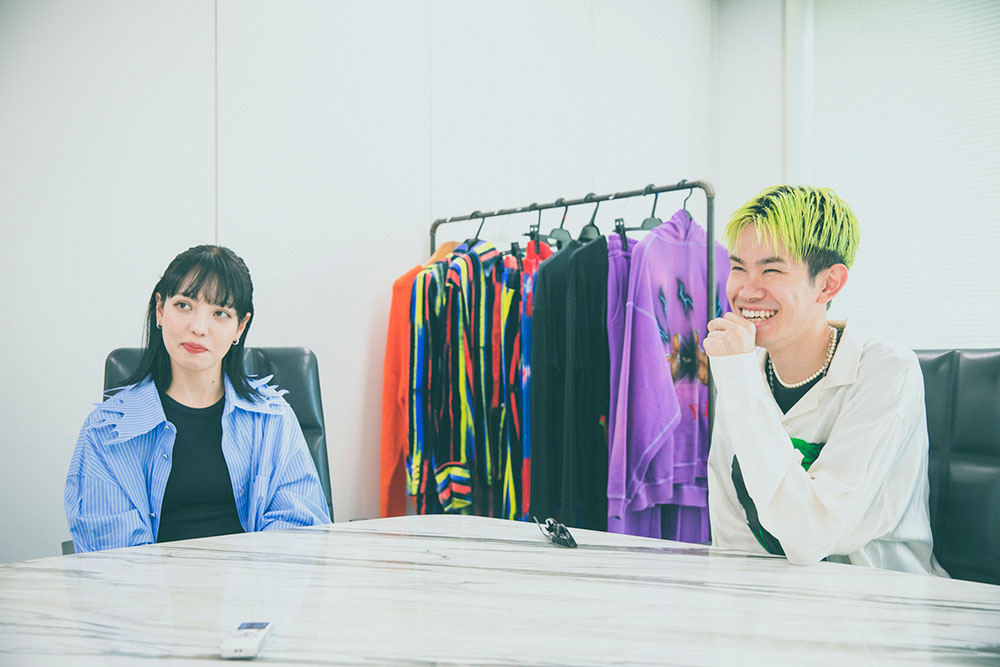 Please tell us about your future prospects for the brand.
We would like to increase overseas accounts, and hope for our own shop as a place to surely convey our worldview. Also, we feel, bringing in viewpoints of other people broadens creations, along with bringing about environmental improvements, so we intend to increase the number of our staff, and arrange operations to work as a team.
Is there anything the two of you would like to challenge in the future?
Ms. BIANCA) We are already involved in it a little bit, but we would like to increase production made from an eco-friendly point of view, such as utilizing recycled materials. Also, knits are so fun, so I hope to broaden our expressions in knit.
Mr. Yashige) This comes from being involved in the show we presented last time, but it has made me interested in making music. Especially music of small movies, sounds fun.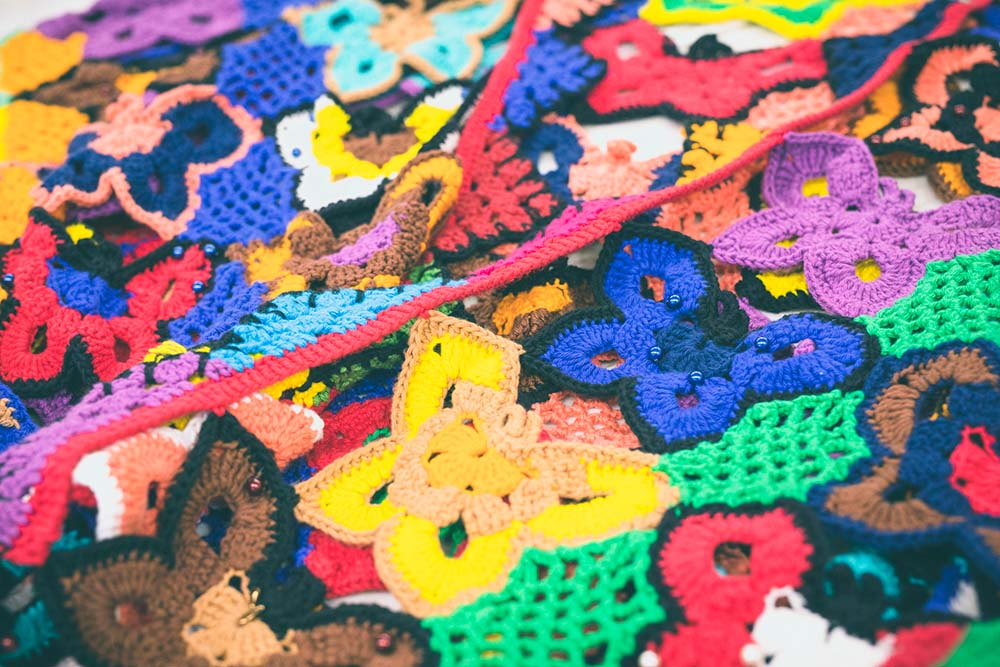 Interview by Tomoko Kawasaki
Photography by Kenji Kaido