Interview & Report

Tetsuya Doi
TOKYO FASHION AWARD 2020, Winning Designer
After graduating from Bunka Fashion Graduate University, studied at "coconogacco" and studied under Mikio Sakabe and Yoshikazu Yamagata. After that, he started working with friends as Re: quaL≡. Honorable mention from the 34th Hyeres International Mode Festival Mode Jury Award.
Re:quaL≡, applying to the "34th International Festival of Fashion, Photography and Fashion Accessories in Hyéres" in 2019, was chosen as a finalist in the Fashion division, and awarded the Special Recognition Award. After which, they held their first show at Paris, was chosen as one of the award-winning designers of the "6th TOKYO FASHION AWARD" in October 2019 and presented a triumphant return show at Tokyo this past October. We spoke to Mr. Tetsuya Doi, the designer leading this brand continuing to grow rapidly since its establishment in 2016, on the brand's past and future plans.
Please tell us the background behind how you came to startup your own brand.
To tell you the truth, after having studied fashion, I started working at a knit planning company once. While working there, I felt a difference between the "fashion" I learned at BFGU or at school, and "apparel" demanded by society, which made me intensely want to start my own brand, and that has naturally flown into today. Before starting my brand, I was helping Mr. Hidaka of "HIDAKA" in his recycle business, during which, I spent over a year looking and fishing for more than 100 vintage clothes, from import brands to domestic brands. Such as it was, I wanted to challenge sublimating my personal life reeking with vintage markets or bootleg, and so I started up Re:quaL≡ as a brand which reinterprets reference into mode. Looking back, last year, we were awarded the Special Recognition Award of the International Festival of Fashion, Photography and Fashion Accessories in Hyéres, supported by Chanel, and after that up until now, it's been a busy year and a half with no rest, I'm feeling the passing of time.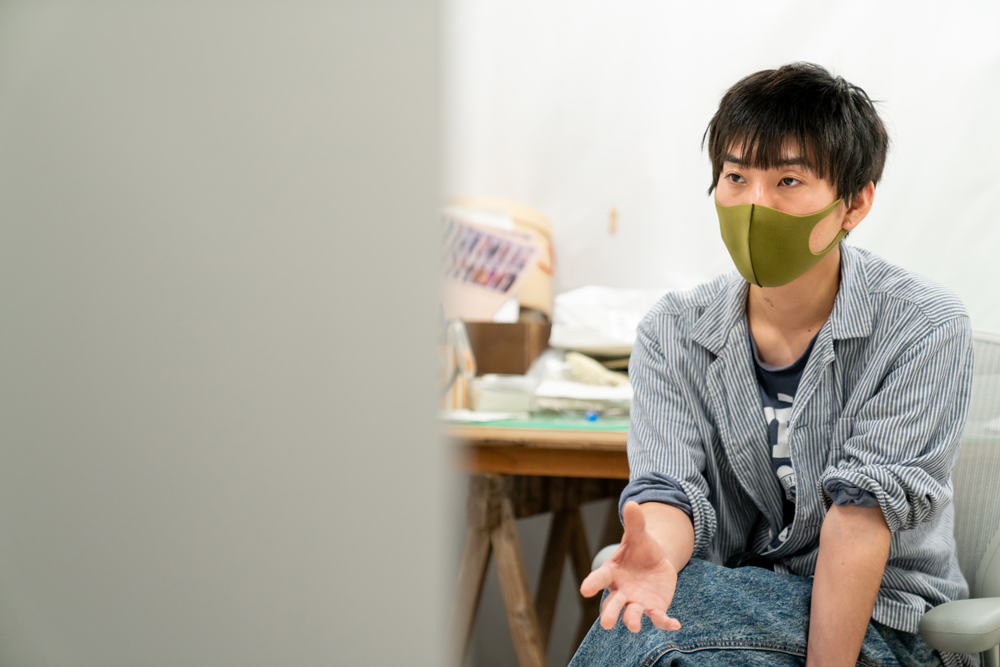 Who are the designers or creators you've been influenced by up to now?
I respect Dutch designers of the late 90's. Designers such as Alexander van Slobbe, Niels Klavers, etc. whom experimentally challenged contemporary and interesting expressions. I have great respect and love towards their ideology, and as a present-day messenger living in 2020, I hope to inherit their expressionism.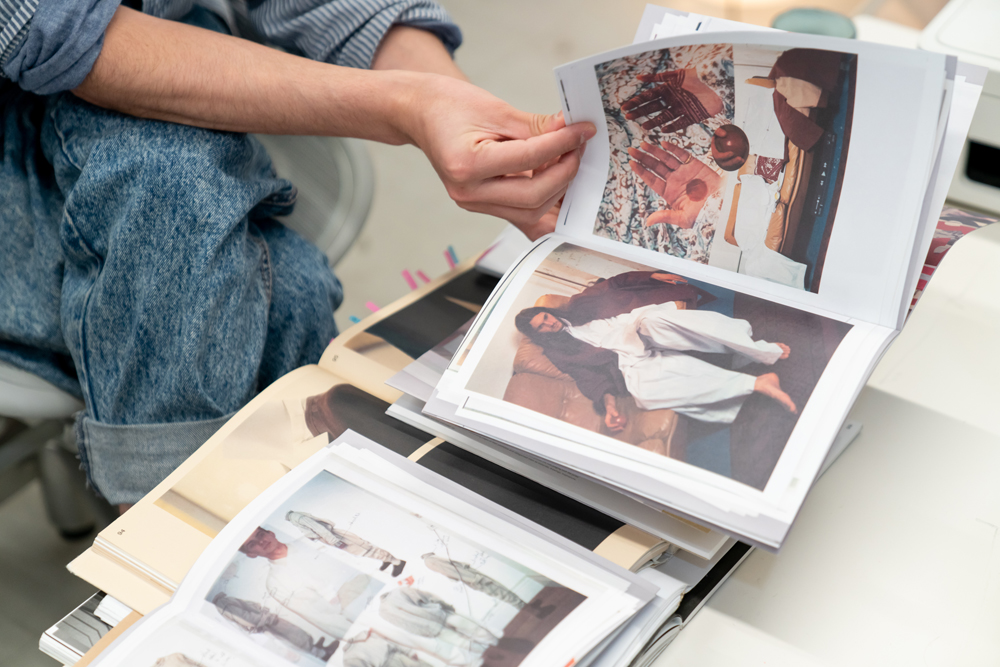 How do you decide on your seasonal theme?
In my mind, creation and business is clearly divided, and to me, themes exist for business purposes. From a purely creation point of view, it is more emotional to convey things which cannot be put into words, such as things that cannot be seen, things that are vague, ambience, therefore, it is better not to establish themes which inscribe into words to make things easier to explain. As for presentations also, shows are a means to convey the unordinary or oddness, dreams, hopes, so in a show, I think it is OK to present clothes in a way that people will say "these clothes can't be worn!". I often change how the collection looks by changing the styling in exhibitions, thereby turning it into a completely sellable line. It makes me happy to see general customers wear my clothes, so I establish themes to bring show presentations closer to everyday life.
RequaL≡ 2021 S/S collection runway show
For the 2021 Spring/Summer season, you held your first show in Tokyo. Seeing it, we felt your strong particularities towards shows.
I simply love fashion shows. I've also always been interested in the Tokyo Collection, and have kept my eye on it for years. In the future, fashion and culture may become things which are consumed through a screen, and it may become a time in which fashion brands sell media rather than sell clothing itself, but at Re:quaL≡, as a brand which continues to pursuit creation, we wish to show our worldview, so we hope to continue presenting shows.
As an award-winner of TOKYO FASHION AWARD 2020, you've taken the next step as a brand, such as experiencing a showroom at Paris, and furthermore a runway show at Tokyo. As such, please tell us your plans for the future.
Our first aim is to do a show at the Paris Collection. Paris is a special place at which the town and mode is interlocked, plus because I have a strong idolization towards maisons, I intend to stick to being particular about showing as mode, so I want to present at Paris. Furthermore, I want the brand to be such which fulfills social standards and is recognized by society, so I would like to challenge the LVMH Prize also. The fashion Re:quaL≡ suggests, of conveying through the past, I feel, has something to offer to the saturating fashion industry. As for business developments, I am thinking of developments in the Asian markets starting with China, because I feel a synergy between the towns and our brand.
Interview by Tomoko Kawasaki
Photography by Yohey Goto
Translation by Aiko Osaki